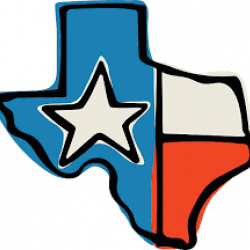 Texas Voice
---
from Dallas, Texas
MEMBER SINCE September 18, 2018
Recent Activity
Headed to JerryWorld to watch Zach Evans in the state finals.
Wow its almost as if someone right below this post said that yesterday hmmmm.
Im pretty sure you make room for both of those players if you any team.
Sam Webb (Michigan Insider) is pretty certain Karlaftis is a going to Michigan if Brohm goes to Louisville.
Wonder if this helps tOSU with Harrison.
Did Harrison commit to someone?
Maybe Shea gave him tips about running.
Angela Kang, the new showrunner, did an interview that stated Jadis captured Heath and sold him to the same helicopter group that took Rick away. I think he will be in the AMC Walking Dead Movies featuring Rick.
People had previously thought that Heath was taken by the Whisperers. The evidence being the key card Tara found on the ground that had ppp on it.
Are you calling Harrison a primadonna? This kid hasn't said anything negative towards any school, I don't understand negative comments directed his way. He still may pick the Bucks but reading this why would he want to.
I'm guessing this decommitment from a 2020 kid and flurry of CBs for Harrison go hand in hand.
I thought he said he wasn't going to The Game.
Watching a game on FOX is more like watching commercials sprinkled with mini segments of the football game. Its a really hard watch with terrible flow to the actual game.
As much as I want the Bucks to run the ball to show me they may have figured things out up front, MSU is relatively poor in the secondary. The passing attack should work in OSU's favor.
Couldn't have said it better.
Thanks to the Nebraska Special Teams unit for the lead.
Punter might be hurt too, That's a huge play.
Wasn't Penn State the bigger threat for Harrison and not Michigan? Why is Michigan being considered the favorite for him now? Big loss if this happens.
Might have gotten tired of "experts" following Wiltfong's CBs like sheep.
Following the leader, the leader, the leader
They're following the leader because they all are sheep
Tee dum, tee dee, a teedle ee do tee day
Tee dum, tee dee it's part of the game we play
Tee dum, tee dee, the words are easy to say
Just a teedle ee dum a teedle ee do tee day
The Crystal Ball flood gates have opened on Robinson to Nebraska. Have to assume the word is out whether through a video package or someone spilling the beans that he is going there. I really don't like the last second rush of CBs from "so called experts" switching their choice because it totally defeats the purpose of this once neat feature. I wish they would lock the CBs once an announcement date is set.
/rant
If the Cowboys finally decide to move on from Jason Garrett, I would assume Riley is their top choice.
TCU QB Shawn Robinson is out for the season with shoulder surgery as well.
The offense against Purdue was best when there was tempo and it worked great. However, the moment a pass was incomplete or a run went for little to no gain, OSU moved away from it.
As well as Day did in the interm, I was looking back at the three teams OSU beat. Oregon St. is 1-6, Rutgers is 1-7, and TCU is now 3-4.
Rutgers is one of the worst Power 5 programs. Oregon St is right there with Rutgers in incompetent and they moved the ball all over the place. TCU was faster than OSU and had Dre'Mont not made the incredible pick six I'm not sure OSU pulls that one out.
Only difference I can see with Day at the helm over Urban is OSU has moved away from the running game.
That looks like 49 points