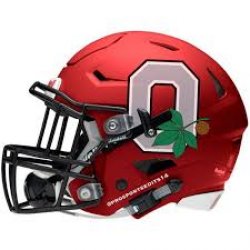 terryin20878
---
MEMBER SINCE March 17, 2015
Recent Activity
Q: "What ever happened to innocent until proven guilty?"
A: "Social media"
The Bill of Rights covers bail. In theory, it's low enough for the accused to afford it, but high enough to not be worth fleeing. The latter is where amount-vs-crime shows up.
For what it's worth, our fan base is already viewed as such. But your point is well taken.
They are "suspended indefinitely". That is effectively "not on the team". This is a common practice. Typically, this at least gets through one step beyond arrest, like an arraignment. Once that happens, they are usually cut.
I would not suggest that the entire case is BS, because the only info I have it what has been reported. But what if it is? Two innocent guys are thrown off the team? That's pulling the trigger very quickly. So, we wait. They are suspended, and "not in the building". If the case has merit - and I suspect it does - then they will be cut. No need to scream, "WHY DID YOU WAIT A WEEK TO CUT THEM?? THEY SHOULD HAVE BEEN CUT IMMEDIATELY". OSU will want nothing more to do with these two.
So...five minutes from now is wholly unacceptable?
Suspended indefinitely. This is where a couple people start posting, "WHAT ARE YOU WAITING FOR???? CUT THEM!!! NOW!!! NOW!!! NOW!!".
Fear not, they should be officially cut loose in due time.
You just clearly, and concisely, explained the concept of "SEC over-signing" :P
Total conspiracy theory, but can't help thinking that maybe Meyer threw that game for Tyler. Not that it's an easy thing to do, without looking like you're throwing it. Or, perhaps the team went into a funk after Bosa announced that he was leaving the team.
What are they accomplishing? What is the point? This is just an observation, mind you, but I think it has something to do with the world being filled with...how shall I put this? Umm..."stupid people".
"Because I knew some certain kids". a) it's his opinion; b) clearly has certain individuals in mind. He's not saying every player out there looks only at wins, losses and championships.
Still has another year to play HS ball. Good chance he adds another star. Then again, odd stuff counts in the ratings, like who offers. If you have offers from bottom-tier programs, then suddenly 'bama offers, your rating goes up, even if your level of play stayed exactly the same. With his commitment, other schools may not bother extending offers. We shall see.
This is probably a lot more common than we all think. If it's an oddball culture thing, and everyone is aware, then it's not a big deal. I wouldn't sweat it.
"Did the refs get that call right? Let's bring in Ryan Day for his assessment."
Not a slam
This was not a Mattison quote. It was a player saying what Mattison told him. Latham could have easily been paraphrasing.
"It's critical for Day and Mike Yurcich to land a quarterback." I thought they already have "a: quarterback committed.
Completely different. It's not on the school if an assistant decides to go for an NFL gig. It is on them if they plan on firing him before the ink on the LOI is dry.
The alleged problem was, the analyst in question was an OSU alum and former player. One could argue, a de-facto "booster". This should be no different.
You beat me to that, too. It sure better be, 'cuz we lost big-time on Parsons because of that.
The straight to media stuff traces all the way back to Harbaugh, and continues to be a topic of conversation. Why he doesn't shut it down with, "stop it - it was stupid, and we do not do that" is beyond me.
You go for a late score, they leave ticked off.
You take a knee, they leave demoralized.
Not really "right now". He's had that problem for much of the season, when he's faced tougher defenses.
It doesn't matter for anyone, especially 'bama, for another three weeks. Anything can happen in that time. If "bama is that much of a different team without Tua, then surely the Iron Bowl will hash that out.
As for OSU and "hardly their most convincing", if you wanted convincing, leave the starters in for all but the last few minutes. There were names on jerseys which were unfamiliar to anyone who doesn't know the complete roster - scout team, walk-ons and all - like the back of their hand. Not that big a deal if Rutgers can shut down an all-freshman OSU line-up.
I think the score would need to be, like, 70-0 before starters would get pulled for an entire quarter against UM. Short of that, the starters stay in until at least a 4 TD lead with less than 5 minutes to go in the game.
I'm surprised they keep getting pretty highly ranked receivers, given that in the entire JH era, they have yet to recruit/develop/start a QB with any success. Every QB who has played, shall we say, better than average, has been a transfer-in. Heck, I'd be concerned as an incoming QB, if I was ever going to see the field.