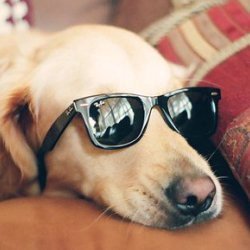 teddyballgame
---
MEMBER SINCE March 28, 2013
Favorites
SPORTS MOMENT: 85 yards through the heart of the south
COLLEGE FOOTBALL PLAYER: Joey Bosa
NBA TEAM: Cleveland Cavaliers
Recent Activity
I'm working out most every day and watchin what I eat
It's arbitrary. I think conference leadership was overly concerned with public optics and wanting to have the most stringent rules (relative to other conferences) if anything ever goes to court.
Just pretend it's a Disney movie and none of that matters
I'll be decorating outside now
If my calculations are correct, when this baby hits eighty-eight miles per hour... you're gonna see some serious shit.
It's fine guys. Missing Coach Day, Fields, the entire offensive line, Wilson and Olave will be tough but we shall prevail.
I'm really glad LJ is a Buckeye.

He's one of our biggest wins against PSU tbh.
I hope Coach Day recovers well if he really is positive.
Good thing we have a really deep coaching staff to keep things rolling
Nick was pretty insane how quick he could jump off the line and reach the QB. I understand ranking him #1 for that
Still, the old school part of me loves Joey for how he would go right through the lineman sometimes. He would wear on them more
Rad actually got restored and released in 4k this year
Glad to have college hoops back
Welcome Bruce!!!
Day should start coding the information he gives out. Find the leak.
Impressed with how quickly our offense shifted under Day. Adjusting to how the game is evolving.

We are loading up on some top flight QBs and WRs
Based on what I've seen Marcus Hooker thinks he's a linebacker. He wants to run up and pursue things that aren't there. He's also rocked up and doesn't have the speed to recover from a mistake.
I hope we can shore it up before we face NFL caliber QB and WR tandems. Needing to score 60 to win a playoff game is not ideal
Weird that they let him practice with symptoms.
I'm happy they're having a nice season but honestly it should be zero. They don't have the schedule, the roster, depth etc. Beating SMU lets you punch your ticket to play Bama? 5-3 UCF just gave them all they can handle.
I'd love to see them play Michigan though
I'm sure even the haters tuned in when it was 1 touchdown difference late in the game, lol
I mentioned that a week or two ago. His current weight/speed combo might not be ideal though.

The thing I like about Werner is that he's really smart and a good tackler. Those are kind of like the most important attributes I look for in safety play
These high profile media announcers have alluded to it and some have admitted it before. They are around the coaches/team during the week and pick up stuff at practice sometimes. They get tipped off about certain things the team wants to do that week. "if we are in this kind of situation we will try this" etc
They know about some plays in advance.