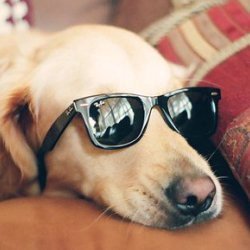 teddyballgame
---
MEMBER SINCE March 28, 2013
Favorites
SPORTS MOMENT: 85 yards through the heart of the south
COLLEGE FOOTBALL PLAYER: Joey Bosa
NBA TEAM: Cleveland Cavaliers
Recent Activity
Bama's 2nd string vs Michigan lol
It was basically 2 entirely different games. You could say that the 2nd half beat the 1st half
Awesome. I hope he finds time to still achieve that goal at some point
I always forget this is pretty much his first year of major CFB.
He's better than I ever expected! So rare to get a talent like this as a transfer.
I mean, let's see LSU play Georgia again. After they play Auburn, then Bama.
I left the living room and took to my computer den. You're welcome.
You could have heard that crunch outside the stadium.
Hope Coan is ok, but man..bad decision to press the issue like that
Fields not really sharp tonight. I thought we'd lean on the OL and run game more
I still believe we're one of the four best but you wouldn't know it based on what you see tonight. Nobody respected Wisconsin all week and the players have been reading press clipping and getting smoke blown up their ass.
Any chance they make adjustments or are the hotshot coaches too busy playing with their phones and chasing bigger paychecks? So fucking sick of this team literally disintegrating any time it looks like we've finally put something good together.
That really set the tone I thought. It was clear Okudah wanted no part of Taylor
In fact nobody seems to want to tackle, everyone standing around hoping someone else will do it.
This is a total shit show
Everyone hoping someone else will make the tackle.
The way he dodged Taylor on the opening drive made me wonder if he even came to play.
Justin "i'm impossible to sack so I stand up forever and only bad things happen" fields
RUN THE FUCKING BALL YOU RETARDS
Fields has zero fucking awareness man
Fields needs to learn how to not take sacks. And also when to know when you're sacked.
let's talk about 59-0 some more
When the coaches go interviewing, the players take coaching from agents.
Not going to win if Okudah is making business decisions. Tackle him
What did you expect from Georgia, they picked Fromm over Fields lmbo
Oklahoma took advantage in 2017 is when our defense started taking a nosedive. Mayfield made those fans really cocky too and I remember a lot of chirping. It's time to settle the score
Plus nobody respects Baylor so it would only cheapen our title run.
Look at all those famous commentators.