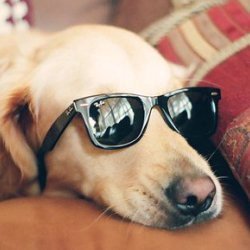 teddyballgame
---
MEMBER SINCE March 28, 2013
Favorites
SPORTS MOMENT: 85 yards through the heart of the south
COLLEGE FOOTBALL PLAYER: Joey Bosa
NBA TEAM: Cleveland Cavaliers
Recent Activity
You think it was the offense that kept us out?
Bails on us as soon as he gets healthy, wow.
Wut...Urban helped him get drafted at a position he never played before
while Matt Baldwin looked really good in the spring game this year.
Must have missed that
That's awesome he's got some time to acclimate and develop!
I really wanted to go (knew it would be nice out) but came into some extra work
Pretttty good class this year.
I try not to put a lot of stock into what happens in the spring game. I think a lot of fans give it more weight than it deserves because it's the only thing they were able to see. Very entertaining though (I'll go back and watch it again at some point)
I'm hopeful for a heavy dosage of Olave and Wilson this year.
Kudos to Day and Hafley for staying on this one. So rare to get a recommit.


We back to Lejondary status!!
It makes sense but sucks he didn't realize or care sooner. You know it had to be used for negative recruiting
They always have something to say
The suspense is terrible.... I hope it will last
Spring game will be fascinating this year
Blown out in national championship? Uhhh no.
You either love him or hate him. Depends if he's on your team
Ron Dale Moore. RON DALE MOOORE
The whole state of Indiana is countin on RON DALE MOORE
Lot of factors to these decisions. Get all the information you can
Baldwin hasn't even played 1 full season of HS ball. I'd be awfully impressed if he could beat out Fields this year. I think it's Fields this year (with Baldwin coming in for relief and getting experience) and then Baldwin runs the show next year.
What a legend. Big fan of Air Bud