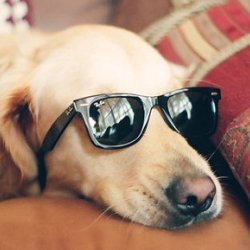 teddyballgame
---
Member since 28 March 2013 | Blog
Favorites
SPORTS MOMENT: 85 yards through the heart of the south
COLLEGE FOOTBALL PLAYER: Joey Bosa
NBA TEAM: Cleveland Cavaliers
Recent Activity
So much for that 2 year agreement stuff
For now he's an analyst and by rule isn't allowed to do any coaching. How does something like that actually get enforced I have no clue.
No doubt. I don't know why but he didn't seem content with just being OL coach; there were reports of him being in the mix and interviewing for bigger things at the end of every season. I get the sense from reading various comments that there's some uneasiness about his departure from OSU. I think it depends on whether or not he actually wanted to be promoted to OC and try and prove himself in that role. If he was reluctant and only did it to try and help Urban/Beck then I could understand having some hard feelings about how everything went down. If he knew the risks and took his shot well...sometimes you miss.
Hmm, what do you think 'went down' ?
He's a good OL coach once given the talent, but I wouldn't give him much responsibility outside of that. Didn't care for his work as OC or his recruiting
I'm just curious as to where it ultimately leads. Is the whole movie just going to be like people asking him "did you know" and him struggling to answer?
Who wants some Greg McDermott
Rollercoaster of a game. Think we all felt CERTAIN they were going to lose after so many self inflicted mistakes and ref calls going against them. I honestly didn't know JT was capable of that before I saw it with my own eyes.
I had no clue Bosa joined MENSA
"I think what we should be is a team that throws the ball with the quarterback and runs the ball with the running back." -- Nick Bosa, offensive coordinator.

— Ozone Communications (@theOzonedotnet) January 19, 2018
Pretty sure Young and Cooper are DE only. Not worried about DTs either. Think the line will be the strongest point on defense again.
I do have a lot of questions about the linebackers though. Think it's time for some guys to step up
Honestly I was worried he'd go up North because you guys have a history of utilizing your TE much more than us.
I hope we can get the most of out him because there's no doubt he's a special talent
He will probably have a monster year and go pro. I'm just happy we'll get to see him on the field a lot more
Boom!!
Anyone else think he'll be a DreMont Jones type? Versatile player who can play inside or out
long live the brotherhood
Seems that the context has been buried. He was asked if there has been trash talking between he and Michigan's TE.
"Ruckert said there is no reason to trash talk with Muhammad about their future rivalry game..."
In this context, proclaiming that the Buckeyes have been dominant for so long that he can't understand why it's considered a rivalry is tantamount to trash talking. Which makes it funny because he said "there's no reason to trash talk.." but then he goes on to essentially trash talk. Good stuff
Hard to not have that perception as a young person. We've been the better program for almost 20 years... pretty remarkable.
Gotta be careful not to let the younger guys take it for granted. Don't lose respect for the rivalry because that's when it will bite you in the ass. One loss to Jimmy and I'm quite sure everyone will instantly "get it".