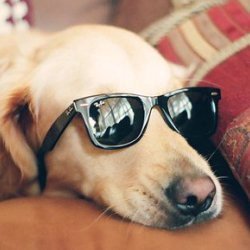 teddyballgame
---
MEMBER SINCE March 28, 2013
Favorites
SPORTS MOMENT: 85 yards through the heart of the south
COLLEGE FOOTBALL PLAYER: Joey Bosa
NBA TEAM: Cleveland Cavaliers
Recent Activity
Ceiling: Nicholas Lou Saban Jr.
Floor: James Patrick Tressel.
NCAA has dragged their feet on this issue forever but I'd rather they implement a broad solution rather than have each state do their own thing.
This could be an atomic sized boom
Didn't want to show up the youngsters
nailed it
Feels good man
Team full of fans flying direct. What's not to like
A tale as old as time. Congrats to the young couple
Yeah, there's just a lot of "wait and see" playing out. I think we'll actually have a good defense this year and the offense will take a slight step back. Overall a more solid team.
I still remember his hype video like it was yesterday... that intro was sick. "The DANGEROUS Jordan Fuller!"
He was deciding between Michigan and Ohio State. Urban was in his car and started honking like crazy when Jordan told him he was coming.
Looks like he's poised for another big year and will boost his draft stock.
I wouldn't say he's in his prime anymore, but I still think he has enough in the tank to turn it on in the playoffs and finals. Important for the Lakers to pick up some depth so AD and LBJ can somewhat pace themselves during the regular season and not burn out.
Nice trip! I've always wanted to take a peek behind the curtain. Examining the business side seems interesting.

I couldn't help but notice how large Davon Hamilton is too.
So you're saying Day might have a shot winning B1G Coach of the Year?
Ah yes, James "good but not elite" Franklin.
Looks like Maryland might be a player.
You might be a player.
We are never losing again.
Guess I'm not the only one getting tired of his cute and folksy shtick.
You bring shame to your family.
It's called fashion, look it up...
Another big guy. I like it
Lol that GIF is auto upvote for me. Feel kinda bad though now because it was at +69 and I ruined it