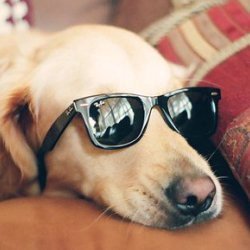 teddyballgame
---
MEMBER SINCE March 28, 2013
Favorites
SPORTS MOMENT: 85 yards through the heart of the south
COLLEGE FOOTBALL PLAYER: Joey Bosa
NBA TEAM: Cleveland Cavaliers
Recent Activity
Team full of strippers. Not necessarily a bad thing. eh
+1 Quality work for sure. I'd like to see us try to hold on ($$) to our brightest assistants longer though; even an extra year or two (E.g. Herman) is often the difference for playoff/championship aspirations. Staff turnover always looked like a thorn in Urban's side. He seemed to rely on a pitch that went something like "come to my program for 2 years and I'll have you on your way to a big payday". My strategy would be to hire people who are (1)good at what they do and (2)aren't particularly concerned with job titles. Maybe it's rare to find them but when you do... step up and pay them what they're worth for the sake of building continuity.
Ohio State only allocated 33% of their $2.8M recruiting budget towards football in 2018. That was 18th overall and 5th in the Big Ten in football recruiting expenses with less than $1M spent. 2nd best recruiting class.

SOURCE
competing for the chance of having an opportunity of possibly earning potential playing time.
It's been a long offseason so I probably forgot some stuff. I do remember Okudah, White, Harrison, and Wade coming on strong at the end. Fuller has always been solid but he was banged up. I probably take Chase Young for granted but it's a hard act to follow the Bosas.
The numbers are the numbers. We can't deny the team has lacked discipline lately.

Also, maybe it's my bias creeping in but it really seems like a lot of flags having been coming out super late. It's quite frustrating when you see a play live on TV and you know it's questionable but the refs are clearly being indecisive. Haven't been getting any benefit of doubt lately
Besides Nick Bosa I don't think anyone really stood out on defense last year. Couple players flashed at times but that's not what I'm talking about; it mostly looked like disarray.

Werner had zero experience last year and Bill Davis didn't have any answers. I am hoping that the new scheme and coaching makes a big difference. I trust that as the season goes along, if a change needs to be made then it will be made.
Oh boy. Good gawd almighty that's JT Barrett's music!
I like where this team is headed.
Anyone else get tired of the media beating the drum for our best assistants to move on? I wonder if it's like this at Clemson or other programs with stable staffs. As soon as we get anything nice it seems like they're being pushed out of the door.
Very cool. I think I remember Michael Jordan also studying mandarin.
Hmm yeah that's interesting. Letting the team vote on it sounds good.
You can require a report all you want. Unless you're going to have your doctors come in and evaluate then it's pointless. Belichik has had Brady listed on the injury report for many years straight lmao.
Feeling better about the OL lately.
Yeah, he's even got a podcast now
Three thousand years of beautiful tradition, from Moses to Sandy Koufax.
The boys are back in town
Pretty much. No matter when they release it it's going to show up on this website.
Is it possible we simply got played? Did Herman use this kid against us to completely sabotage our RB recruiting?
Completely destroys the notion ZS was terrible if Alabama wanted him as a WR coach.
He definitely had value. He could recruit and at a place like Alabama that's all you need sometimes.
Ruckert and Farrell both receiving "big skill" nods.

Could this actually be the year of the tight end in Columbus?
I'm as happy as anyone we got Fields this year but I'm not really a fan of the portal in general.