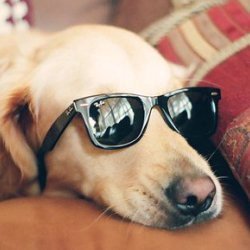 teddyballgame
---
MEMBER SINCE March 28, 2013
Favorites
SPORTS MOMENT: 85 yards through the heart of the south
COLLEGE FOOTBALL PLAYER: Joey Bosa
NBA TEAM: Cleveland Cavaliers
Recent Activity
can't say i care about any of those players.
Deshaun Watson was a big miss though
BOOM! Always loved his energy and passion for the game.
He's coming back for some Skyline
Just imagine Zeke handing out cash for us, i'm sure it would be no big deal with the media
They fucking jobbed us. Plain and simple
I appreciate your appreciation of Gene's appreciation for Day
Damn that's huge.
He really does seem like the type of player who can move up into a top 10 pick though if he reaches his full potential next season.
They grow up so fast...
#BIA
Glad he came back he was a big part of the defense this year. Wishing him a long career at the next level
Thank you. This was not some middling team we let hang around and where you could say we should have just "taken care of business" or some shit. They are defending national champs and the margin of error is very small for everyone involved - even officials.
I don't want to think about this
Playing RB is especially hard on the body. I wish him the best at the combine and in the NFL!
Is he any good at dodgeball?
I watch an embarrassing amount of CFB and will back you up that targeting is rarely mentioned as a possibility let alone actually called during regular season SEC play. They just act like it doesn't exist
I've never seen something like that OVERTURNED
I have no idea what a catch is anymore.
Admire his maturity here.

Keep your head up Chris...there will be better days ahead.
JK is one of my favorite Buckeyes ever. Remember watching him break out against Indiana like it was yesterday