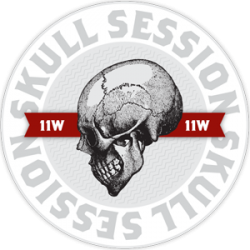 TCOB_6
---
MEMBER SINCE February 10, 2014
Recent Activity
My thoughts exacrly. I like both of these moves.
Mr Jackson has definitely been a welcomed addition to this years team. I'd be curious to know what this year has done for him in the eyes of the experts.
Exactly this. To look into Coach Days eyes and listen to what he was saying (or trying to day). He gets it. He realizes what this game is and means. Coach Day has done a hell of a job this season, and we as fans should be truely thankful for the coach we have.
Whoever down voted this is a Michigan fan.
Birm mentioned this over on Lettermen Row. Basically said it looked like the entire offensive staff was staying in place until late yesterday/early today.
He also mentioned that the Corey Raymond situation is a no go. I personally didn't see Corey leaving his alma mater to come to Ohio State, but crazier things have happened and I am anxious to see what name comes up next.
Here is the link to Birms article: https://lettermenrow.com/ohio-state-football/ohio-state-buckeyes-recruiting-greg-studrawa-maryland-corey-raymond-rumors/
Bama probably didn't have enough room in their trophy case for that last trophy anyways.
BOOM! Best news of the day.
Congratulations Mr Haskins. Thank you from Buckeye Nation and go make Ohio State proud. 11 Warriors is really testing the server out today. I'd like to know what their numbers look like.
I'm firmly in this camp. I have watched Freeman have success since he started his coaching career and wiuld love to have him back at Ohio State. I don't know that he would or wouldn't be interested though. Even with a pay raise, would he be interested in going back to a position coach from having full reign of Cincinnati's defense? Even coming back to his alma materand where his coaching career began, would he rather hold out for a DC position as a Power 5 program?
I assumed there would be a scholarship available right away since Nick withdrew from school. What all is involved with the transfer? I read that he "entered the transfer portal", but I'm not familiar with the process and don't exactly know what that means.
I love the, "You just showed" argument when the account is clearly almost 3 years old. There are lots of people on this board that have had accounts for a long time, but don't post a lot.that doesnt make them any more or less credible, just quiet.
I heard she's kind of a whore.
You should change your handle to Miss Downer, first name Debbie.
So they can tell their bagmen who needs new wheels of course. I thought that was common knowledge.
Youre thinking of Maryland beating Texas for the 2nd straight year.
The absence of Bosa will definitely be felt, but I have confidence Jonathan Cooper will step up and elevate his game. Chase Young and the rest of the D line will have to step their game up as well and provide constant pressure on the QB.
I don't see Penn State scoring twice as many in the second half as Haskins and Co. I suppose it could happen if the coaching staff goes into ultra conservative mode, but I don't see Ryan Day taki g his foot off the gas. I guess we will see if Meyer has truly turned over control of the offense.
Very impressive return by Jameson Williams.
It's one of the game posters. It's mocking Penn State for calling themselves Ohio States Rival when the Buckeyes only recognize one true rival.
That's the way it works around OSU. Don't you remember #FireFickell?
On top of that, his first year at Ohio State, he was listed as a Tight End. Hubbard had been playing DE for 3 years and and is as dominant ad he was in the Cotton Bowl.
I think the dead period actually only prevents face to face communication and visits to see athletes play. Coaches and recruiters can still text, DM, and call recruits.
It kind of seems like the tail is wagging the dog down there with the fans running the show.
How about the Browns cutting Taylor Gabriel last year for him to go on to play and play well in the super bowl this year?