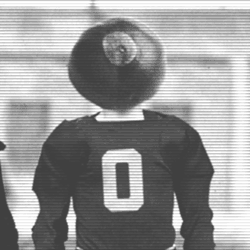 tcm1968
---
Member since 04 May 2012 | Blog
Recent Activity
And it could also be 0-13 if Braxton didn't sail some easy throws to Posey in 2011...
Go Bucks!
That's the thing that a lot of team up north fanbase doesn't get. They continue to point to the 90s and say it's just our turn and fail to realize our teams in the 90s for the most part were LOADED.... we just couldn't beat them..
Not so sure it's a talent gap as much as it is team speed and lack of it for the team up north. They play sound football most of the time but you can't overcome speed when the talent is equal or close to equal.
That Haskins play at the end of the 3rd quarter just amplified their lack of team speed. He's not the fastest guy and yet when the play broke down no one could chase him down from behind or get an angle on him to make the tackle. Haskins goes 23 yards down to the 1 and they can't make a play on him..
Go Bucks!
5-10 years ago I'd say NO WAY.. but the goal now is to get into the playoffs. They reward schedule and don't fault you too much for a loss in a big game. The upside of a win is huge.
Plus from a money traveling standpoint much easier on the wallet to do a big game week 1 then try and do all those B10 champ and playoff games sort of back to back around the holidays..
and it adds some swagger.. anywhere.... any day... we think we can beat you..
Go Bucks!
Give me Michael Thomas and Raekwon McMillan.
Go Bucks!
Nearly impossible for a smaller site to keep the doors open without a parent company hemorrhaging cash or more realistically the people running the site having other full time gigs.
There's almost no money these days in forum/messageboard posts because it's the least advertised spot on any site in terms of what people are willing to pay. You see a number of sites with good traffic because of forums but they aren't making any money from those boards so they struggle to keep the doors open.
It's why as MUCH as possible even if I am just browsing the forum I always I hit all the articles on 11W before I leave because that's where they drive income..
This is a bummer to hear.... and it won't just be Utah.. 1st round is guaranteed money. Backs can be horrible so I'd imagine he's being dropped off a lot of boards... sadly this incident will put him into the 2nd and maybe even free agency. ( Which much like football wouldn't be the worst thing because he could chose the best team to go play for). Last thing you want to do is get picked in the 2nd by some perennial playoff team that stashes you in Europe..
Wish him the best..
Go Bucks!
I just sort of missed out of them. Was too young and they were the band of my friends slightly older brothers.
Sidenote, use to live next to a dude that was best friends with the bands attorney. He got to go dozens of shows with backstage access and got to go with them on hall of fame stuff. Had a room with TONS of kiss gear including concert used guitars and stuff.. like a mini exhibit... pretty cool stuff..
Always liked Love Gun!!!
Random tidbit... they never had a #1 song in US 100. Not even top 5. Beth at 7 was as high as they climbed in the charts... crazy that it never happened..
You get paid $700'ish per season. No 10 year rule. Pension for most guys for a year is less than a game check.
Got to play 4 years to access the annuity program..
and he'd already get the $12K per year merchandise check..
Big money just like us mortals is the NFLs 2 for 1 401K. Here's hoping he did that..
Go Bucks!
Good overview... Still think it works out in our favor that you guys keep recruiting kids to play QB and then going the transfer route short term. Stalls the development and has to scare away top tier guys. Never been a fan of Harbaugh for his off the field stuff but I would have bet money the one thing he would have nailed would have been QB and it's been the exact opposite..
The problem for you guys this year is that schedule. It's not a Harbaugh problem.. it's a team problem that goes back probably a decade but you guys haven't been good on the road. This schedule is loaded on the road. Don't sleep on Northwestern at Northwestern..
All going to come down to QB play again.. Patterson looks good and helps you guys beat ND and it could be a nice run... you lose, he doesn't look great and it could be a long year with different parts of the fanbase pulling for a different QB. The bugaboo with Patterson has always been turnovers and you just can't do that with your offense. Will just kill you guys..
Go Bucks!
Makes sense. They moved Rodney Hood and they have a similar game..
Go Bucks!
DePaul? Got to be day playing time..,,. otherwise.. odd choice..
Wish the kid the best..
Go Bucks!
Teams and coaches want stability at the QB position. That's why you see so many kids transferring. They battle for a job and don't get it and realize they ride the bench for 2-3 years unless there's an injury.
Also think pure pocket passers are a dying breed. There are just too many kids with arms who can also run these days and you are doing it wrong if you don't have a mobile QB..
And although Johnson was a 5 star he didn't have an offer sheet that felt 5 star imo. He had 3 SEC offers as an example. Florida, Tenn and Kentucky..
Sort of surprised though given their struggles the team up north hasn't popped up as a possible landing spot. They offered him and they aren't exactly deep at the position...
You want to go in the first round. Guaranteed money/contract. Any first round pick and you are a guaranteed millionaire. Lot more dicey in the second round. Typically see more than half the second rounders never see court time their first year. Plus with all the first rounders and guaranteed money you might believe KBD ( if taken in the 2nd) is the better player but since the guy competing for the roster spot is often times a first rounder you have to cut KBD.
Go Bucks!
Did the agility drills really hurt that much??? Seemed to be a lot of first round 15-20'ish projections at the end of the season now seeing a lot of early second round projections in mock drafts. Have even seen a few late second round mocks post combine...
Wish him the best.
Go Bucks!
Just don't get it.... the correct answer from any coach is "we are focussing on this year"... it just sounds like a desperate attempt to put a recruiting perk into potential players heads.... just full on weaksauce. And when they go 7-6 he'll be packing for a different trip out of Ann Arbor. Dude just makes it too easy to be a punchline..
Go Bucks!
Easy. Not his fault due to injuries but I remember seeing this video and his tape and thinking he was going to be the next great one on the offensive line and a future team captain...
Kyle Dodson
Go Bucks!
They have a team full of players that literally aren't old enough to remember it being a rivalry. That has to be a big part things imo.
Go Bucks!
Happy Birthday...
and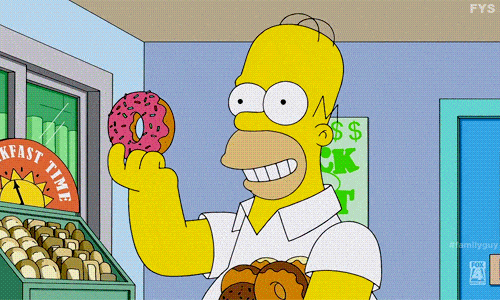 Go Bucks!
Easy 2009 USC. We got caught up in tradition and "USC" and all that and forgot to just line up and play. That wasn't a very good team that had we played the next 10 Saturdays straight probably beat them all 10 times..
Uggggggg! Still stings.
Go Bucks!
Between now and 2025 I'd have to think Herman would be one of the top candidates for one of two jobs should they open up. Meyer retires and OSU has a vacancy or the Cowboys move on from Jason Garrett and they have a vacancy. Just have a hard to believing both guys will still be at their schools 8 seasons from now. Probably zero chance of that happening.
Just have a hard time believing the pay-wall/subscription model will work long term. Believe they need like 10,000 people per city they cover to break even. That just seems like a lot of folks. Feels more like a tech start-up that gets and infusion of cash and spends and spends and then at some point that isn't sustainable..
Short term though nice cash grab for their writers....
Just agree to disagree on putting the ball in play. He's striking out at a 40% clip and is on pace to strand 200 runners. It just puts way too much pressure on the top of the lineup when the bottom third does nothing. The troubling thing to me is he;'s a career 25% strikeout guy and that number is WAY up this year. Outside of the one game against KC this month no extra base hits for the month of May. He's just not seeing the ball at all.. High strikeout guys are fine if the trade-off is RBIs and HRs in the other ABs but he's not doing that..
PS His WAR was 1.3 last year.. ( 0.7 this year)
Took them a year and half to drop Kipnis in the order but they finally did it but the back third still has too many guys that can't hit. Francisco Mejía looking like he's a year a way at least so they have to do something about catcher. Gomes is a waste of space and has been for a couple of years. 98 ABs this year and 38 Ks... just garbage...
Time to call the Marlins and get J.T. Realmuto imo. They'got some relievers as well so maybe do a package deal.. they'll want draft picks and minor leaguers so it won't hurt the big league roster..
Go Tribe...