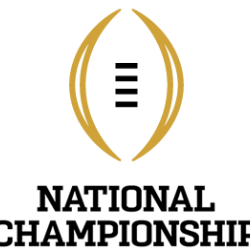 tbuckeyew
---
MEMBER SINCE February 08, 2016
Recent Activity
Move it to Jerry World and let's get it on
Well, now you are just being logical. You can't do that! The eye test (name test) only works for certain teams.
Mayfield is a world class douche and I have never been a Browns fan. So.....no. We aren't "all good now". If you were at the game and seen the complete and utter disrespect from him and the world's most classless fans (yes the drunk off their ass and can't hold their bourbon fans), then you would know that Oklahoma is the armpit of America and their football program is part of that armpit's horrendous odor.
Him, his brother (Miami commit), and several other great seniors brought a state championship this past year. As far as him staying, he has no reason to go to prep school unless he wants recruited by the Dukes and North Carolinas of the world. Right now, he bleeds scarlet and grey (as the family does) and will continue to make the community proud. Good sentiment in what you said. Just thought I would clarify that they just won state.
Great addition to start the class. If you need to see what the future may hold, just look up the D4 regional finals between Crestview and Maumee Valley Country Day who has Zeb Jackson (Junior Michigan commit). Etzler was clearly the better player.
So for the same exact cost as buying three single game reserve tickets, you can have three games......I guess the only advantage is that you don't have to get in three times to get these games that they picked for you (albeit, I bet you can find reserve tix in better sections by doing it yourself).
I disagree with people using A&M as an example. A&M did have problems. It was Sumlin. He left and an interim was appointed. Jimbo came in and implemented his system and they are back to normal now. Ohio State needs to find a way to stop the bleeding. Something deeper seems to be happening. We could start to total things up beginning with Emory Jones and Joey Burrow and moving forward into this year. Its been a tough couple of years with QBs and it has gained momentum.
The bigger concern....who is chasing away these QBs? There isn't an exodus like this at any other high profile University. Yes. Some have had ONE leave. But not two four stars, a walk on, a starter (to the NFL), and a kid flip in a matter of four months. This is a flaw in the system.
Tough decision. Gotta do what's best for him. He was a versitile prospect but next man up.
Wishing Tate the best. He was our Baker Mayfield. And I woulda loved to see it in the shoe......on our side of the ball, that is.
In other words, you must weigh the decision seriously before going into the portal because the school is no longer under obligation to keep your scholly. I would say that Martell is certainly as good as gone. Too bad. I would have loved to see him continue in the scarlet and grey in some form, whether QB or slot or anything that gets his explosiveness on the field.
Wonderful year for the young man, but he struggles reading a defense and making an audible out of the called play. He also cannot play under center and is scared to run against collegiate defensive players. His arm talent makes him a first rounder. Gonna be hard to repeat 50 TD seasons with all of that WR talent walking away to the NFL. He should go while he is projected to be the top 1-2 QBs drafted.
Harrison is gone. Battle too. This will go down as one of the worst classes since modern recruiting rankings came out. Even in "lean" years, Tress pulled in better and fuller classes.
Hopefully Jordan Mitchell. Columbus boy. Need to sign kids form in state, let alone in city.
Great Class!
Absolutely not. The offense which was built for the RPO and not the PRO is really struggling because of his inability to move the pocket. You don't have to be a pure "runner". You just need to play action and move the pocket. Two things this QB cannot do, which makes the offense very stagnant, especially in the red zone.
We aren't "playing our best" because you are worried about calling a QB guru and talking about records! Geez. Its pretty simple. Team is bigger than "I".
False. Ronald Moore may have been the most talented player on the field and wasn't wearing scarlet and grey
Love the Thursday Skully.
That said, I am a fan of Tyler Trent and ending on that note makes the rest of trivial. Thank you Iowa for being a stand up B1G team and letting this young man wave. So many more out there that need this media support but from this Buckeye to the Hawkeyes and a Boilermaker fan.....I am a fan of yours.

The run game is and always has been an extension of the passing game. When non-football people start to understand the game of football, we will come together as a fan base and realize that even though we have a good NFL QB, our college QB stinks besides between the 20s.
If insane numbers is 470 yds on 73 attempts for 6 yards per attempt, then I'll take any number of other QBs, including any game manager from any conference in the nation that can at least move.
He can't move the pocket. He can't pick up a 3rd and 1. He can't read a defense and pull the ball and run. And he is hurting Ohio State's offense. Sorry all. Its not hate. The man is going to be a good NFL QB with more coaching on getting his reads down. However, he will never lead tOSU to the promise land. We need a Martell type change of pace. We needed Joe Burrow this year.
He's been recruited since the 9th grade and Ohio State has shown him love. Add that with Holtman's recent top 5 class(es) and his ability to make runs in the tourney and I'm sure tOSU will start looking like the old days with Randy Ayers or the early days with Thad Matta. Plenty to be excited about. Not sure why you have to be so negative about a potential big time recruit in state.
I believe he trains with/plays for Xavier Simpson's dad's AAU club. Probably puts it into perspective as to why he was a Michigan lean. When Matta lost Simpson to Michigan, it has a snowball effect on a few other players.
I would certainly love to see Haskins go and wish him the best. It seems as though our pass/run offense is extremely poor when compared to our run/pass offense which is easier to block for and extremely effective. I would love to see a mobile QB with a good arm lined up under center instead of an immobile QB with a big arm.
If Minnesota doesn't shoot themselves in the foot, they win. At the shoe. 44th in the nation in red zone efficiency out of 130 D1 teams seems to be a pretty bad number. Especially when you have built a team that runs the ball and cannot get two NFL caliber RBs going. Much of this can be attributed to teams zeroing in on Haskins pass game and spying the RB. All other things being equal....tOSU has likely 3 guys going off the board at WR in the first three rounds. Hill, Campbell, and McLaurin all grade out that way and Dixon/Victor and company will be across the shield as well. So, one can expect that with nearly every skill player being legit NFL talent, there needs to be much much better efficiency than 44th in the nation.