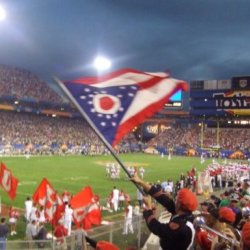 tbdbitlbuck
---
MEMBER SINCE April 23, 2013
Recent Activity
God Penn State winning is unfuckingsufferable
Fowler more excited about that first down than any call he made in the 2015 national championship game
Bell dropping a sure TD to tie a game is perfect.
Lmao that's the perfect ending
Lol "Shea Patterson's courage" has me rolling
Kansas has literally nothing to lose
Lmao Texas losing to Kansas
"Not especially bad" gives me no fear against this Buckeye team. We win by double digits against both of these teams easy
This is exactly the game I wanted. Neither team looks particularly good.
Lmao how many times has Herbie reminded us that's the "loud" end of the stadium
Hey Herbie, is it loud in front of the student section, I haven't heard you say that yet
I just can't believe how bad Herbie and Fowler are at calling games
This game is exactly what I wanted. Shows me TTUN still mostly incompetent and PSU isn't unbeatable.
WTF is TTUN doing cover Hamler with that lol
also Harbaugh gets a lot of shit but goodness Franklin and staff are god awful
Lol Herbie somehow defending Gattis for being able to score 14 points in 45 minutes
No other Big Ten team scares me
I would pay so much money for Brent Musberger to come back to ABC. Chris Fowler is unbearable
Penn State has definitely slowed down. Not sure if TTUN made adjustments but Clifford is like 50% passing now
Wow that might be a record lol
Gonna be illegal man downfield lol
Chris Fowler just said "Jarts down the sideline"...what?
Patterson throwing an INT on a screen is ::chef's kiss::