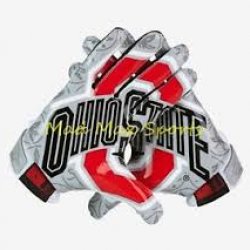 TBDBITL DAD
---
MEMBER SINCE October 15, 2014
Favorites
SPORTS MOMENT: 1a. 2002 National Championship Game
1b. Seeing my son march down the ramp for the first time as a member of The OSUMB. 2014.
1c. January 12, 2015
COLLEGE FOOTBALL PLAYER: All the Buckeyes
MLB TEAM: Reds
Recent Activity
How will they get here? I though all roads were one way south in Athens, Gainesville, Tuscaloosa, Knoxville, etc etc. Haha
Those 2 games would be starting at 11am their time. Maybe that is why also? Idk
Orlando Pace at all 5 spots.
Just here to say go Maryland. SCUM sucks.
257
100% chance of rain Saturday. There will be tons of running opportunities. The difference will be Fields. Both teams will load the box.
The G5 teams are pretty much eliminated in all the systems we have used or will use. In all honesty there are only 10 teams or less that have a true chance to be National Champs each year. Thinking that every team has a chance is just ridiculous.
Is he bitterly disappointed this story leaked?
It's a team game dude. If the other 100 plus players can't step up and win those games the team isn't as good as we think.
I understand what you are saying. I also think if you lose one player and turn to shit as a team, you aren't that great team to start with so maybe it's really not that great a win. Secondly you don't get a National title by beating number 1 in September. You get it by beating No. 1 in January. We aren't Michigan fans. Haha. Early polls are worthless to me.
Unfortunately there needs to be some sort of poll or combination of polls to determine a top 25. I don't know the best way to do it but I'm starting to feel the less opinions and more hard numbers the better a system can be.
Injuries happen. Pro teams don't get a free pass to the playoffs if their star gets hurt. Why should college teams? That's a BS argument in my mind. Preseason rankings are hot garbage most the time anyway. There's too many opinions with this committee and all the different poles. I could see a points system working. The only downfall will be that there's less shit people can complain about.
Yes, they need to add in bonus points for top 25 wins. Where that team finishes at the end of the regular season, not where they were when you played them. Also need to subtract points if you play subdivision teams win or loss.
Rank 1-5 5 bonus points
6-10 4 points
11-15 3 points
16-20 2 points
21-25 1 point
100% of all divorces are caused by marriage. Just saying.....
In all honesty even though that worked in our favor it shouldn't matter in a points system. There should be no more pleading your case for this team or that team. It needs to be black and white with no favoritism to any team or league. It also could be possible that a 10-2 team gets in over 12-0 because they play a harder schedule. I'm looking at you ACC champ. Haha
Injuries should be a non factor. Pro teams don't get a pass into the playoffs if their best player gets hurt. Why should college? If you beat a team that ends up 8-4 that's what you get points for whether they were 8-0 at one time or not. Too much gray area in everything. You should get points based on the entire season results. SOS should be determined at end of season not the beginning. No more eye test from people that probably can't agree on what pizza to have delivered to their stupid over hyped meetings.
I say if you beat a top 5 team early and then that team ends up being out of top 25 at end of season you lose those points. That team really wasn't a top 5 team. Season outcome should always trump pre season BS.
I now have another reason the hate the Yankees. Also, people still watch WWE? I quit watching that shit when I was 12.
This is apples and oranges. Harbaugh seems to get weirder by the minute and his reputation as a coach keeps getting worse. Lance got busted cheating in a time where many pro cyclist cheated. He was just the highest profile cheater. His lying made it worse than it needed to be. The more riders you find out that cheated then makes me at least not hate on him as much as when he first got busted.
OSU emailed me about the black out about a week before. Saw it on here too. How much notice do you need to put a damn shirt on? I wore my black last night btw and am not mad about. Some of you people whine too much.
Or give B1G Coach of the Year to everyone but an Ohio State coach. Can't tell me a 9-3 coach is better than the guys that win National Titles.
I agree with both of you guys on your points. The personnel is better this year and it's a mix of both our opinions. If I'm an opposing DE or LB, I have to slow myself down because I'm not sure who has the ball. That makes me easier to block. If I don't slow down I can take myself right out of the play which lets the guy with the ball run free.