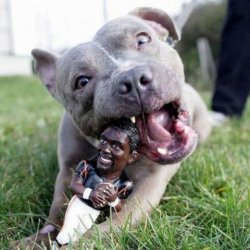 TatumRuled
---
MEMBER SINCE August 22, 2011
Favorites
SPORTS MOMENT: When I was a boy, my dad took me to a Woody Hayes speaking engagement. When I handed him a football to sign, Woody looked at me directly in the eye and smiled. He made me feel like I was the only one in that banquet hall who mattered..
COLLEGE FOOTBALL PLAYER: Jack Tatum - tadoh!
COLLEGE BASKETBALL PLAYER: Clark Kellogg
NFL TEAM: Chargers
NHL TEAM: BJs
NBA TEAM: Lakers
MLB TEAM: Dodgers
SOCCER TEAM: Um, the one that Brandi Chastain was on?
Recent Activity
I hope Chrisman brought some crossword puzzles with him...
Joey B - the fifth Beatle....
These games are always great for us day-drinkers...
Truly hope that PSU and TTUN win out before OSU plays them, get an elevated sense of self, then demoralized the last two weeks of the season...
Salt? Meet wound. Wound...salt.
Threat level: HIGH
They have nothing to lose. And they'll throw a steel-spined kitchen sink at us on Nov 30.
Never overlook The Game...
What if - and just hear out my meek scenario - Urban went on to coach....TTUN!?
I would dig this for two reasons: One, all those UM fans who trashed Urban over the years - mainly for off-field stuff - would suddenly do an about-face and actually EMBRACE him!
Two, it would send the already legendary rivalry into the stratosphere! From that point forward there would be no debate over what's the greatest rivalry in sports is: Hands down, it would be OSU/UM.
I don't think it would ever, EVER happen. But if it did, I wouldn't be as upset as most OSU fans would.
(Let the trashing commence....)
Crap. I forgot A&M is in the SEC now.
So Oklahoma....Thanks!
Alabama, Ohio State, Georgia, Texas (A&M)
Clemson is going to lose 2 games.
The team (especially their young Jar-Jar Binks QB) won't be able to handle the extreme expectations - ala Ohio State in 2015.
I wish I had Chase's abs...and his paycheck a year from now...
Can Fields declare for the NFL draft after this season?
Totally unrelated, but does anyone else YouTube the 2018 OSU/*ichigan game and just keep it on the background?
Or am I the only one?
And I remember his Tweet complaining about paying extra for guac at Chipotle...
Wow, the Blue Streak looks different from when I was a kid ...
I remember after the 2007 Urban/Florida fiasco, Laurinaitis said the players treated their bowl experience as a vacation instead of a business trip.
Please, 2018 Buckeyes, do not make the same mistake...
On that first hit, I lip-read Wade saying "Son, there are no guarantees in life". Fatherly advice which he will never follow...
Didn't John Hicks finish number two in the Heisman voting?
I'd rather play Georgia in the Sugar Bowl and settle it one way or another.
Let mediocre *ichigan play mediocre Washington.
Simple remedy: DO NOT GET BLOWN OUT BY A 6-6 TEAM!
(thank you for allowing me to vent...)
Yesterday I was actually thankful for the Maryland game: Perhaps it was the kick-in-the-butt that they needed.
OSU 34, TTUN 28.
Fitting Word of the Day choice. As in, "Thank God The Game isn't going to be played in Ann Abhor"...
A sliver of a silver lining: Urban Meyer teams play better after a loss.
Once the stress and pressure is (somewhat) relieved, they usually live up to their potential.
Hope the score 55-24 is posted all over the Woody this week!
He was overheard saying, "I really like this new young coach - Woody Hayes."