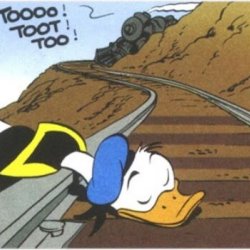 TarBuck
---
Powell (via Apex)
MEMBER SINCE August 01, 2017
Undergrad was the best 7 years of my life
Favorites
COLLEGE FOOTBALL PLAYER: J. K. Dobbins
COLLEGE BASKETBALL PLAYER: Keita Bates-Diop
NFL TEAM: Panthers
NHL TEAM: Hurricanes
NBA TEAM: Hornets
MLB TEAM: Indians
Recent Activity
Seriously though wtf happened after the West Virginia game?
St. John will be a great venue to watch the NIT this year.
GO JOE GO!
So glad he embarrassed the everloving snot out of Dabo and Sunshine.
They're never going to beat Clemson, and if they have a legitimate shot they will be kneecapped by the gamemasters.
Feels like such a waste of time and talent. Lose tons of players on D. Lose the DC. Feels like a lost year.
Can't find a shred of positivity. The narrative continues and no doubt it will be used in negative recruiting against us.
Spear Lawrence and the refs, I don't give a fuck. We had this game stolen from us.
YEEEEEEEEES MOTHERFUCKER YEEEEEEEEEEEEEEEEEES
It's over. Just what the committee and media wanted, to hear the glee in Fowler's voice right now.
Key fucking penalties have just lost us another playoff game.
Punter bicycle kicks our player but somehow gets the personal foul
Go to sleep pretty boy.
Herbie is dead to me as well.
Wow I'm so surprised Higgins is back after that killer injury in the first half!
Kill these dirty striped fucks.
Man I would loooooove to have Bijan here.
But imagine if he spurned Herman in favor of staying home. ASU is looking way more attractive now than this time last year.
Hard to win if you shoot poorly and there's more home cooking than a thanksgiving dinner.
Lol now the refs start calling Minnesota.
"Have to close that call discrepancy somehow!"
Absolute fucking travesty.
Garbage, garbage, garbage calls. Refs allowed Minny to do as they please.
FUCK Minnesota and FUCK these refs
They screwed him last year and they'll screw him this year. No clue how they call him so strictly but let so many other things go.
This is absolutely ridiculous
Need one hell of a halftime speech. I believe in Holtmann though.