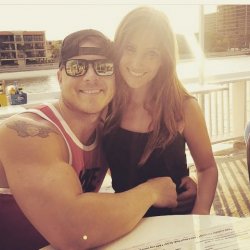 tampabuckeye20
---
tampa, fl (via Columbus)
MEMBER SINCE August 01, 2014
Born in Columbus, reside in Tampa.
Favorites
SPORTS MOMENT: Any gameday
Recent Activity
Fantastic collection, I am jealous of that
I saw it on Friday. I was actually surprised. I thought it was a really solid movie.
Could be the Bill Kurelic CB for Milton who will be on campus this weekend? Georgia fans losing their minds from that, gotta love it
Great OP but I legit laughed out loud at this comment haha good stuff fellas
Eat it all!!! Never worried, never scared, always believed! Go bucks!
Logged in just to upvote haha
Anything and everything went wrong....but they fought and gave everything to get this win and I will always love a Carmen Ohio after a win no matter what...fuck Michigan let's goooo
worried? No....We will find a way
Stay strong CP, give em hell!
Anything Chocolate and peanut butter. That is King.
The OP with Licorice nailed it...awful awful stuff
Hahaha that was a fantastic read.
Chills every time, but especially in the big wins
Could just be me but I think he is handling this presser great. I think his answers are detailed and really getting his side of the story across of what he felt/knew.
Does Vegas know something we don't know?
From my experience, the answer is always yes.
This haha
Hahaha so did I. What a rollercoaster that minute was....
Was just coming to comment this as well..#2 v #6
Gotta figure Tate Martell has been a huge piece to this prep for our defense. Could pay off big.
Wouldn't that be a double loss for him? lol You mean bets 50 mil on Mcgregor and tanks it
Cant believe he missed that Ray Finkle gimme....it was right there for the taking. These youngsters...