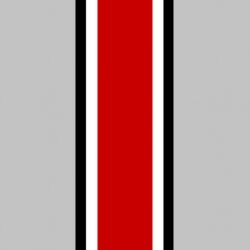 TakeitToEm
---
Maastricht, Nederlands. (via Sylvania, OH)
MEMBER SINCE December 09, 2015
A member of the International Ohio State University Fan Club.
Favorites
SPORTS MOMENT: The Netherlands beat USSR 1988
COLLEGE FOOTBALL PLAYER: Sean Springs
NFL TEAM: 49ers
NHL TEAM: Detroit Red Wings
NBA TEAM: The Detroit Pistons
MLB TEAM: The Cleveland Indians
SOCCER TEAM: A.C.Milan
Recent Activity
The buckeyes went in the 4th Qtr down 15 pts , the defense just ran out of gas in the 4th , mainly because they spent so much time on the field while the offense couldn't run the ball at all , they had at least 3 trys of 1st and goal from inside the 10 yard line and only came up with 6 points. Couldn't convert on 4th and short a couple of times , and don't forget that fake punt that was all on the coaches, imagine when the D have to go back on the field after forcing a stop.
All I know is something was wrong with team since week 1 and I just cannot blame 1 or 2 players for the problems they were having , most likely it was a combination of things such as scheme , preparation , personnel etc. I want to see our DBs and LBs put in position to succeed regardless of names and I am sure Pryor , Wint, Borland , White , ...etc , are great athletes and wish to see them hit their potential next year. I hope the team comes out hungry and angry , mean and aggressive for next year and delivers a smash mouth football while forcing their run game like before.
Man that team was loaded with NFL talent, can we clone Orlando Pace?
Day stated he'd like to have 4 scholarship QB's on the roster , it just don't make any sense that he would chase the only QB he have with reps out specially not before knowing about Justin Field's waver status.
I bet you that Tathan left the team now just because it hurts the team more now than after spring game and waiver outcome.
Even after all the talk he did and after removing anything about OSU from his twitter acct and posting pics of new schools he's visiting , still you wish he'd stay, smh . Not me I'm for the team and he is leaving this team in a bad situation so I don't want to see or read about him anywhere anymore and good luck to him where ever he ends up . Go bucks , O H.
The good ones die young. but pricks live forever.
I remember few times this past season we had few 4th and short downs and the OL was getting pushed back and we didn't convert. I believe we're not as physical as years before , maybe it's because we're passing more and running less in this offense.
And all 3 LB's had at least 10 tackles in the Michigan game in 2016 , Baker had an INT as well , the only difference from 2017 was Luke Fickell.
Hopefully Tuf will be 100% healthy in 2019 , I'm sure his injury slowed him down last year.
Here is my theory: The Grinch sabotaged our D knowing that the blame will fall on Schiano and he would replace him , and it worked until a targeting call brought Brendon White in and exposed The Grinch . Remember Schianos scheme took us to the playoffs in 2016 with no passing game and in 2017 bad LB play got burned by Oklahoma and Iowa . Schiano also landed NPF after we missed on Carman. Also that punt block against TTUN was all Schiano this year. He is a good coach and recruiter and I wish him the best,
We didn't sign any CBs this year and I would love to see both Arnette and Sheffield return for another year and bring their experience to the backfield. remember Arnette was rotating with Gareon,Lattimore and Ward in 2016.
JTB is the only 4-0 QB in the history of the game , and chances are we don't see anybody else joining him in that club in our lifetimes.
Are you sure they won't change the narratives AGAIN next year?
So would the committee and ESPN have said the same.
OSU could've won this thing if we were giving a chance , last year as well.
Saban kept his defense fresh for the 4th , smart man ... the GOAT. Baaah.
Anyone still don't think ESPN is recruiting for the SEC??
Herbs was wetting his seat over Tua in the first quarter.
That score took all the air out of the announcers .. lol.
The good news: Bama is losing.
The bad news: Clemson is winning.
I feel bad for Tua when he sees Dad later.
He was being recruited by the Grinch who wasn't recruiting him hard enough.
The Grinch that stall defense.