tajikey
---
MEMBER SINCE May 05, 2017
Recent Activity
I imagine we could work in a nap for whatever ACC/SEC snoozefest is playing at noon.
Local distillery in Paso Robles, CA called Krobar. It was a very expensive bottle worth every single sip.
Not going to lie, I'd be down for 10a EST kickoff.
I guess I don't see how this is the fault of Ohio State. Shouldn't the Big Ten be on the hook for these payouts?
I am an ELA teacher, and would generally agree with your explanation as it relates to an informal setting.
I'm not a flat-earther by any means, and think he's going to shred, but the traits necessary to shed the stripe are kind of important for development purposes.
When you put it that way, does it make any better (or worse) for Fleming? Not saying he won't be a beast, but aren't those qualities equally - if not more - important as skill and ability?
Sad that you associate that with Coombs, and not Roby, Apple, Ward, Lattimore...
And typically limited under both medical and dental. I worked for an International Health Insurance company for close to ten years, and the stickiest part of allowable medical coverage was the dental piece. There also may be a plan exclusion disallowing for coverage under medical, therefore deferring to dental, which always has an annual expenses paid maximum.
I'm curious to hear his justification for that number.
My best friend is an ND fan, and he seems a bit more realistic than your lifelong friend. ND joining the ACC meant they split the 15 million they get from NBC annually. However, they also get a piece of the football pie from the ACC. Neither of those numbers come anywhere close to your friend's heavily inflated number. Here's something I found that you can show your friend:
It's also notable that beyond stabilizing Notre Dame's 2020 football schedule in a conference-focused world where they could have been left out entirely (the most important part of this picture), this move also could lead to a financial gain for the Irish. A full share of ACC TV revenue looks better for them than their own deal with NBC. As per a piece from David M. Hale and Dave Wilson of ESPN earlier this month, the 2018-19 financial year saw the ACC pay out at at least $27 million per institution in normal per-school distributions, with an average of around $29 million per school. Meanwhile, Notre Dame received around $7 million from the ACC for their non-football membership in the league, and their football deal with NBC (which runs through 2025) is reportedly worth around $15 million per year, and they get another $3.19 million from the College Football Playoff each year (regardless of if they're selected; they were not in 2019-20, but were in 2018-19). So that suggests they received about $25.2 million in total last year (plus whatever they got from the Big Ten as an associate member there for hockey).

So it looks like being a full ACC member would have been worth at least $2 million annually to the Irish last year, and probably more likely around $4 million (putting them to that $29 million average). And that's before you add their own NBC and CFP money into the general ACC pot. Obviously, the figures are going to be much different this year thanks to the pandemic (and its cancellation of the 2020 NCAA basketball tournament and spring seasons and championships, and its still-to-come effects on football and other fall sports). But it still seems pretty likely this revenue-sharing arrangement will work out in Notre Dame's favor financially, even if the exact numbers aren't known yet.
Essentially, yes. I believe that's how the FSU head coach will be doing it this weekend.
Seems to me he was pulled after nearly getting clotheslined by that stupid camera trolley. If I'm being honest, another Buckeye should have been pulled, and that was Malcolm Jenkins. He was getting burned repeatedly by their TE.
That's awesome. Though, I think the title is a bit misleading. It should have read "Michigan football, Michigan State football record predictions: Both will be remain mediocre."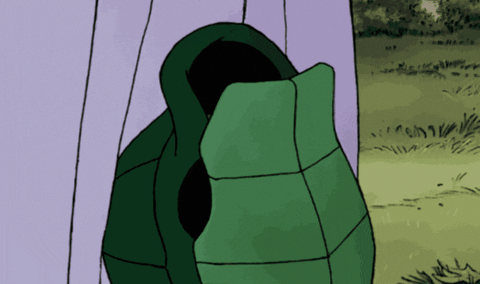 Certainly not on "Barf" level (tried my best), but imagine this would be some inception level stuff: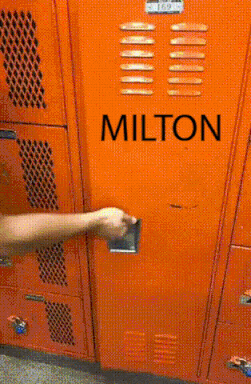 I feel like with how the Big Ten dicked the teams around, players will take social distancing more serious, seeing as they fought so hard to play. The captains will have to rise up and be vocal about doing the right thing.
The Lions shouldn't be allowed to have nice things anyway. Just a matter of time before he's a Saint.
Only way that happens is if TTUN finishes first or second in the East, and I refuse to accept that as being possible.
I'm glad this is the year the Lakers win another championship, a year in which far less people care about the NBA, meaning less insufferable "fans" will be out and about.
If not for Miami, I wouldn't have my fondest Ohio State memory.
Welp, there goes any concern about playing Penn State.
Good. Fuck um.
Put Ohio State on Fox for every game, with Joel and Gus on the call. In my mind, that's the only way #firekevinfwarren will find redemption.