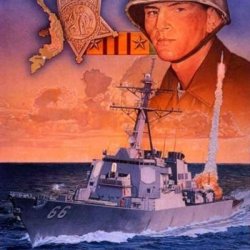 swobuckeye
---
MEMBER SINCE December 12, 2012
Recent Activity
Well this sucks and I didn't expect one of these services to fold this quickly: https://www.cnn.com/2019/10/30/tech/sony-playstation-vue-trnd/index.html
Same here. Deleted my Facebook account 4 years ago.
Wow, what a bunch of morons!!
I've got to disagree with you Cooper. Micah Parsons would've easily made the starting lineup. Whose idea was it to stop recruiting him?
I keep thinking about last year when we watched teams run the same play(s) over and over and over again because we made absolutely no adjustments, even after timeouts and halftime. What in the hell was going on last year with the coaches on defense? ( I know it's been beat to death)
Same with the destroyers and cruisers.
And no running game. They're very dependent on Burrows' survival.
Yep, read this book myself. There is a Boglehead group that meets in Columbus once a month I believe. There are Boglehead groups around the country. I've heard nothing but good things about getting involved in these groups.
Does a coach have to forego their salary if they have endorsement deals?
isolate their speed against our molasses slow linebackers
I think, right now, only one LB fits this description and I don't need to mention his name. He is very good in between the tackles where you would expect a MLB to excel at.
Anyone going to Bourbon & Beyond this weekend down in Louisville? Wife and I will be there Friday for the Foo Fighters.
He should probably check out the Jets. I believe they're on their third QB already.
The wife and I are going to the game. Does anyone know good places to go hang out at for drinks/food in Bloomington?
I laughed hard at my boss, a _ichigan fan, for having him on his FF team.
Some of the best days and some of the worst days.
On my second ship, enroute to our Christening ceremony in Texas, we had to kinda go through a hurricane to make the ceremony on time. The whole berthing smelled horrible. Puke was sloshing around on the deck as the ship rolled back and forth.
Myself and a Master Chief were laying on the nice, cool deck in CSMC, while on watch.
My first ship was, berthing was for 90 guys - 4 showers, 5 or 6 sinks, 3 shitters, and 2 urinals.
Have you been to Cefalu or Agrigento yet? Cefalu is probably my favorite town on the island. Agrigento has many ruins and some of the recent "German" history still available to see.
Congrats on the retirement. I do miss Sicily. I was at Sig in 85-86. My first year there was down at Pachino Target range. I've always told the wife if I could find a job at Sig, we're moving there.
That would be a PR nightmare for the IRS. The whole "war on religion......" BS.