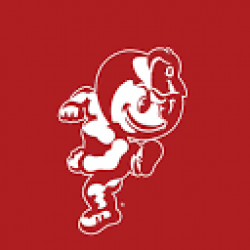 SwissBuckeye4Life
---
Somewhere in the Midwest (via Hartville)
MEMBER SINCE September 01, 2015
Born and raised from the great State
Recent Activity
YEEAAAAAAHHHHHHHHHHH JK ALL DAY!!!
Rather Gus be the announcer
Lets go Bucks! Revenge is best served cold.
Well this looks like its over
What conference are these refs from again?
Wow that is clearly a foul
What a game! I am glad that they faced some adversity! On to the playoff boys! Hell yeah!
Lets go bucks! Beat Wisconsin!
Nice deep ball throws and catches in this game
They need a spark of life.
What the hell is that rutgers?
Great game, great team! This is exciting!
Great Second quarter as always! Love this team! Oh and F*ck you NW for your wet long grass field you asshats.
I am surprised he is not starting
The announcers are already annoying, I didn't know that was possible
What a weird date and time to have this game... Go Bucks!
I think I sh*t my pants the 1st qrt. Glad they turned it around in the 2nd qrt. These refs were horrible! On to NW
Making the adjustments and weathering the storm, on to victory boys
" I got a bad feeling about this"