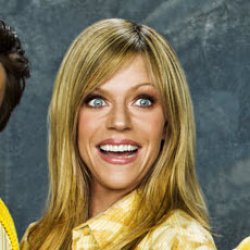 SweetDee
---
from Sidney
MEMBER SINCE January 25, 2016
Favorites
SPORTS MOMENT: 62-39
COLLEGE FOOTBALL PLAYER: Braxton Miller
COLLEGE BASKETBALL PLAYER: Aaron Craft
NFL TEAM: Cleveland Browns
NBA TEAM: Cleveland Cavaliers
MLB TEAM: Cincinnati Reds
Recent Activity
My dad would have been 60 today. He loved that he shared his birthday with Woody.
Tennessee, this could have been you.
That's what I'm saying. Should have tore it down years ago.
5/7 but I still think you should punt instead of give your opponent the ball at midfield if you fail. But what do I know.
I guess there will be no "Blue Eyes Crying In the Rain" tonight.
Does any else think Don Brown looks like an angry Willie Nelson without braids?
As God as my witness if I have another son his name will be Chase Young!
I'm calling it now, I will be surrounded by a lot of sad people tonight. Notre Dame wins by two scores.
I am enjoying watching this game in Xichigan. Really, does life get any better?
Marcus Lattimore...I think a Northwestern alum us too smart to mix up a big name. Only an alum of TTUN would mess that up. That one was Coach Milk Steak.
App State (God bless them) took them to OT to start the season last year. Almost stunned Happy Valley.
Good thing he's not considering Clemson!
Anywhere but the Anything Else forum. That is apparently the domain of any kind of ball related topics and I'll stick to Buckeye sports info only .
Mostly here and twitter. Twitter is great for filtering what sports info you want to follow. I think my newsfeed is 80% Ohio State related. I follow Birm and a lot of recruiting gurus like BG, Kurelic, Gleitman, etc. I can get a lot of NFL news without going to ESPN and hating myself for it.
What in the Pepe Sylvia is going on here?
As of now, you have 11 upvotes...very suspicious.
Wasn't there a post about him just having his way against other kids on the basketball court awhile back before Ohio State was in on him? I swear I remember watching it and thinking what a Goliath this dude is.
That is such a brutal tweet. I LOVE IT!
I fondly remember the days of riding in the car with my dad and listening to 700WLW, not being allowed to speak so he could hear the Reds game. Great times.
Drink milk they said...it does a body good they said...
And Day excels at picking his...coaching staff. Is it September yet?
I selfishly hope he stays. He was spectacular this year and made so many clutch receptions to keep drives going.
Pass. I will be watching the Office on Netflix.
12up is clickbait and news that you already knew for at least a week if you're fairly active on here, in my humble opinion.