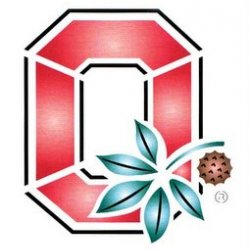 SweetBabyDave
---
Massillon, Ohio (via Green, Ohio)
MEMBER SINCE August 12, 2015
Lifelong Buckeye, class of 2006.
Favorites
SPORTS MOMENT: 2002 National title; The Chase of 2014
COLLEGE FOOTBALL PLAYER: Beanie Wells, Braxton Miller
COLLEGE BASKETBALL PLAYER: Jon Diebler, Jamar Butler
NFL TEAM: Miami Dolphins, Cleveland Browns
NBA TEAM: Cleveland Cavaliers
MLB TEAM: Cleveland Indians, St. Louis Cardinals
Recent Activity
It's not just mobile.. the ad issue is on a PC for me.
I was also there.. made the trip west with my good buddy, during our freshman year. "Windy blustery" is a fair description, but falls a little short. It was freezing! Made only worse by those awful metal bleachers, and being surrounded by some pretty obnoxious Illini fans. Walked out of there with some big smiles on our faces though.. such a great memory.
This is great information, and well put-together. Nice piece, Dan!
Completely agree about Smaller Bear.. very surprised not to see his sophomore season even show up in the top 20.
I'm hoping Jaylen Harris gets a chance to carve out a role among this year's WRs too.
Why not both? (Insert gif here)
Don't Minnesota and Wisconsin at home count as bad losses?
Honestly, to me it's the arrogance. It goes back to what I'm teaching my kids.. be a good loser, AND be a good winner. Show humility in victory. This man shows no humility whatsoever, which is why his religious schtick drives me crazy, and I believe it's only a show. Of course we all saw the major flaws in that year's offense, specifically from the coaches.. many of us saw that outcome coming. But as a victorious coach, what is the benefit of making statements like that, other than to stroke your own massive ego (and probably a fair amount of insecurity)?
I've wondered the same thing.. remember that there was no flag thrown on the play.
While your statement here is true, 31-0 was not JT's fault. That result was completely the fault of the offensive coaching staff, thus why they were shown the door shortly afterwards. That was such an embarrassment..
If you click on the link "The Ohio State University" immediately under the header photo, it'll take you there.
"Ohio State beat 3 top-10 ranked teams in a row going down the final stretch." By double figures, no less!
And take them from who? Honest question, b/c I'm a huge fan of utilizing the TE, but I don't know of a receiver on our team that should be targeted less. It's a conundrum.
One of the best I've been around.
Don't forget about Hamilton!
Speaking of which.. shouldn't Nuge's name be listed among the Buckeyes in the League as well?
Close!!
Hey Matt, nice work putting this all together. One minor correction though.. I believe Chambers got some carries in the blowout of the Bearcats, so his season total should be higher than just what he gained against Miami.
I've been really impressed with his running style so far, especially since there was some uncertainty when he first arrived about what position he'd play. Looks like a pure RB to me!
Just a small correction, but I believe he was a DE recruit, not a WR. Thanks for the info though.
And Todd Boeckman. While he gets mentioned, I have no idea off the top of my head who his first start came against, following in the big shoes of Mr. Smith.
*4 tackles, as Knox was always a guard, but I completely agree with your take. Slobs are going to look good this year!
what Mumford has already accomplished
Sure, but what about his sons? ;-)
I must have missed it somewhere along the way.. but can anyone tell me what happened to Scoonie as the head coach? If Sully can't play, I'm definitely glad he's filling in, but was just surprised not to see Scoonie on the bench.
Thanks indeed.
So grateful to have had him, both as a coach and a person, for our Buckeyes.
Don't think it matters the device.. I've seen it on my android phone, and on the pages from my desktop as well. Thanks for bringing it up (for all of us).