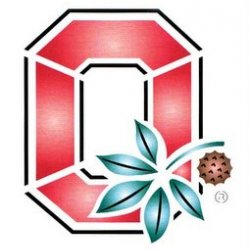 SweetBabyDave
---
Massillon, Ohio (via Green, Ohio)
MEMBER SINCE August 12, 2015
Lifelong Buckeye, class of 2006.
Favorites
SPORTS MOMENT: 2002 National title; The Chase of 2014
COLLEGE FOOTBALL PLAYER: Beanie Wells, Braxton Miller
COLLEGE BASKETBALL PLAYER: Jon Diebler, Jamar Butler
NFL TEAM: Miami Dolphins, Cleveland Browns
NBA TEAM: Cleveland Cavaliers
MLB TEAM: Cleveland Indians, St. Louis Cardinals
Recent Activity
Don't forget about Hamilton!
Speaking of which.. shouldn't Nuge's name be listed among the Buckeyes in the League as well?
Close!!
Hey Matt, nice work putting this all together. One minor correction though.. I believe Chambers got some carries in the blowout of the Bearcats, so his season total should be higher than just what he gained against Miami.
I've been really impressed with his running style so far, especially since there was some uncertainty when he first arrived about what position he'd play. Looks like a pure RB to me!
Just a small correction, but I believe he was a DE recruit, not a WR. Thanks for the info though.
And Todd Boeckman. While he gets mentioned, I have no idea off the top of my head who his first start came against, following in the big shoes of Mr. Smith.
*4 tackles, as Knox was always a guard, but I completely agree with your take. Slobs are going to look good this year!
what Mumford has already accomplished
Sure, but what about his sons? ;-)
I must have missed it somewhere along the way.. but can anyone tell me what happened to Scoonie as the head coach? If Sully can't play, I'm definitely glad he's filling in, but was just surprised not to see Scoonie on the bench.
Thanks indeed.
So grateful to have had him, both as a coach and a person, for our Buckeyes.
Don't think it matters the device.. I've seen it on my android phone, and on the pages from my desktop as well. Thanks for bringing it up (for all of us).
I see the answer above, thanks Andy.
No meet with TTUN this year?
I feel bad for Jets fans. They deserve better than this nonsense.
Wrong. They are the worst (right there with PSU fans), and they deserve a crappy team.
How about that TE from Tennessee? Don't see a real clear path for him to get playing time this year, although I can't wait to see him down the line.
Even in basketball, chanting "S-E-C"... Give me a break.
*Mike Kudla
I'm guessing it was due to injury, which goes along with the rules at the top of the article, but still was hoping to see Mike Doss' name. The ultimate Buckeye (and a local kid), I've always loved and admired the fact that he won a state title in high school, was crucial in leading our Bucks to the national title, and then won a Super Bowl with the Colts. An amazing career for sure!
What's worse.. these officials, or Hummel calling a game??
While he was in no way elite (and I say this as a Dolphins fan), Chad Henne did at least go to the league, and remain there for a number of seasons. So there has been at least 1 NFL-worthy passer during these years..
While this is true, watching the replay shows a lineman ~7-8 yards in the endzone, blocking Brendan White. Flag should have been called, but it ended up not mattering.
Yep, I've been pointing out the lean-forward on runs for over a month.. surely our coaches see this, right?
Pretty sure it was Weber for 104..