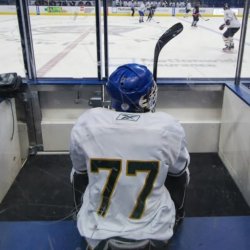 swanker
---
Member since 08 March 2014 | Blog
Recent Activity
Me too, especially with him being from GlenOak watching a few of his Friday night escapades
I'm about as anti-religion as they come but thought this image was perfect with the verse.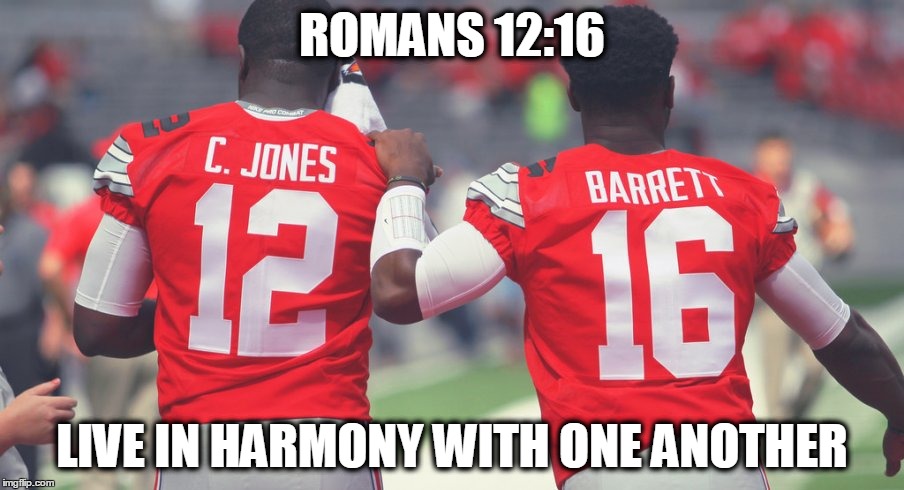 273 or 274?
ahh see it got kerrected
Who do you think actually makes these? Nike et al, contracts with some Chinese or Thai etc. company that fulfills the order for Nike.
Sometimes the actual factory will fulfill the order and then continue to make more for them to sell.
First two shifts for Nike, 3rd night shift for black market.
There is time to market so it makes sense that they'd have the "latest concepts" as they have to set up tooling and begin creating stock for Nike.
The point is that often the "knock off" company is the same company that is officially contracted to produce the items.
"2 cookies for you, 1 cookie for me".

Good on you!
And thanks for being cool by coming over to meet my boy at FNL.
He got a kick out of that.

"That's why the first 10 minutes or so are so crucial for Ohio State. If the Buckeyes can show they can handle the pressure early on, they should be fine."
If this is true we're screwed. It seems like each big game I've watched, we get behind early.
"The facilities I saw were sick."
Hell yeah they are!
http://youtu.be/lmpxLAx6gxc
D-Lo breakin' ankles... http://youtu.be/lmpxLAx6gxc
Most of the sport talking heads suffer from short term memory myopia.
Yeah, Oregon sure played fast against FSU but let's not get too carried away.
FSU was overrated and any Defense would get winded going back on the field with as many turnovers as they had.
I want to see Mariota held to under 40 yards rushing, no rusing TDs, and 2 INTs.
We do that we win (assuming we take care of the ball ourselves).

Would be an incredible and unprecedented streak against the Heisman finalists.
Nice! I see some T-Shirts on their way.
EaZy-E "cold tearin' sh!+ up" !!!
No mention of Bri'onte Dunn? Unless I'm mistaken, he was offensive player of the game for whatever that's worth on spring game.
Would of loved to see Crafty cold cock that loser.
He sure looks like he made it a point to rush over there. See the 'Cuse fan's bemused look in reaction to this enthusiastic example of an Ohio native stereotype?