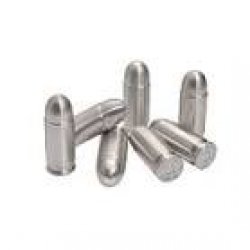 swainpm
---
Austin, TX (via Columbus, OH)
MEMBER SINCE October 23, 2013
Favorites
SPORTS MOMENT: 2002/3 OT
COLLEGE FOOTBALL PLAYER: AJ, Troy, Braxton
Recent Activity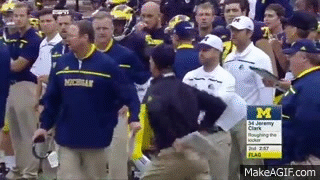 Meanwhile up north
Drayton is still at Texas.
TigerSweat you may also have different priorities than some top flight kids. If I was a recruit #1 is comfort, #2 academics, #3 chances to make the NFL, #4 relationship with coaches, #5 quality of football program. Not everyone needs to play for a title to make the league; all HS prospects ultimate goal is the NFL. Day and Co. recruit kids who have their priorities and heads straight, this means academics and life goals first. Look at Bijan, he chose UT because it was the right school for him (closer to home, academics are great, relationship with coaches, and down the line a chance to play for a title...maybe). The reality that many on here wearing scarlet colored glasses fail to realize is that most of the top 5* talent is from the south. And by nature kids feel more comfortable at home/near home; perhaps this is why the last 5* RB to come to OSU was Beanie. Alford has done great in his time here, if Sampson, Snead, Robinson and the kid who flipped to FSU hadn't flipped Alford would be awesome. Perhaps instead of the intense focus on national kids that deemphasizes so called lesser 4* regional talent, more emphasis needs to be placed on the Corey Kiner, Deamonte Trayanums, Michael Drennans in the region? Is that what everyone on here complaining would want? Alford could easily land a 4* talent every year but he goes after the best (and sometimes they flip, are kicked out for sex offenses, etc). My guess is Alford will be fine next season because if the 5* kids slow play him he will likely go hard at 4* regional kids like Kiner and co. And Kiner is a HR by moat standards anyway.
LB is one of the deepest positions on the team, all of the starters are studs and most of the backups too. Martinez is an extreme talent at a position of need. If you have read the article or any others about OSU football recruiting you should already know this. Borland, Werner, and Browning will be a great unit next season with Pope, Gant, Mitchell and Hilliard filling in when needed. Wade, Riep, Proctor and Brown will prob fill out the backfield but it gets thin with Banks and Johnson at CB followed by freshmen in Watts and Cavazos and hopefully Martinez.
As a health field worker who has lived in liberal hotbeds and who enjoys the occasional cigar Archerm where do you live? Mayberry? Pleasantville? Yes smoking is still quite rampant this day and age...and cigars are quite popular as a good one provides a nice buzz and smoke blowing opp. You should try it, you might even like it; you may even find doing something outside of "healthy" occassionally is good for your stress. Good luck, btw cigars smell awesome.
Its pretty simple.... Clemson pays Venables $2 million a year on a 5 year deal (w/ incentives that can add an extra $1.6m over the five years). https://www.postandcourier.com/sports/clemson-football-assistant-coaches-jeff-scott-tony-elliott-to-make/article_17fe0084-2ba9-11e9-b095-17adde49d9c4.html
Young not as good as Bosas? Why? He looks better by the play this last year? Should be a monster IMO...I also thing Mack will surprise as he never was healthy enough to shine.
I believe per NCAA regulation football dorms died in the late 80s/early 90s. Now all students have access to the same facilities to avoid violations.
BbBnD for sure cannot replace Young with one guy, however lets not forget it was pretty much the Chase Young Show this year at DE. Harrison is just starting to emerge, Cooper was injured and brings 5* talent back with experience next season, and Tyreke Smith, Friday were also just pups developing. Next year with a healthy Vincent in the middle and a more experienced Togiai the combo of the talent back at DE could make the DL even better. Sure Landers and Hamilton will have taken talents to the NFL but all of the names returning will do the same. The real question concerns the DBs...and with Wade back its a fantastic start to 2020.
4 Loco
Can't really fault Hafley...man is taking care of his family going from $950k to a few million and heading back home to the east coast. He can do well there and BC is fairly patient with coach tenures being fairly long.
MiamiBuck i would almost agree but not when you look at two of the thrree FGs coming after Dobbins drops that would have been TDs. No need to unnecessarily lose points when up to that point in the game it looked like OSU could do anything. If they had drove down and not dropped easy points prior to 4th down I would agree it would have made sense to go for the TD.
Logged in just to dv Stxbuck for this classless comment. Where I am from people deserve second chances, and by all accounts Birm is a good guy with no problems since the alleged incident. On top of that he provided first class content on this site for a very long time (and continues to do so as well).
IrishFury you provided a link that is Bill Connellys opinion. He flat out says he tinkered with his formulas more when he wasn't happy with his results. AND the link rates team based of past hiatory, results, and recruiting. No indicator for what history or results even are made up of -but the facts you provided are Connely's opinions. I do like the way Connely used the 247 composite recruiting rankings in his formula this time (as I did).
Clemson classes 2014-20, # of 3 star players 2014 = 10/20 (includes 1 two* in the 10) 2015= 14/26 (includes 2 two* in the 14) 2016= 9/21 (includes 1 two* in the 9) 2017= 4/14 2018= 5/17 2019= 16/28 (including 1 two* in the 16) 2020= 5/20 OSU 2020 Class 10/25 sounds pretty good
STU10 go back and look at Clemsons last 6-8 classes since Dabo arrived...there are tons of 3* talents. Bama not so much, but they recruit on another level.
Burrow Completion % = 78.6% Fields 69.1% & Joe has thrown the ball 268/341 vs Fields' 159/230....so Burrow has 38 more completions than Fields has attempts. Burrow has also played higher ranked competition to date.
I do concussion rehab for work. If you played high school football you have had multiple concussions. It does not take much to cause irritation to the brainstem, just stopping short in a car can do it. There are various levels of concussive effects from extraordinarily minor (which resolve in a few hours) to the more major most associate with concussion. That said, all sports lead to concussion, it is a part of life. If I had sons I would happily encourage them to play football (greatest game on earth imo and the benefits far outweigh the risks -life is a risk afterall). Just be smart about it, no tackle in peewee just 5on5 & 7on7 flag, tackling can come later. And be aware of the way your child acts, if there is change pay attention, getting a King Devick test prior to the start of HS football each season is a good idea (for baseline purposes). If you are worried then retaking the test can offer assurances as to your childs health. Concussions can be lifelong and go unnoticed appearing to just be dysfunction to many. The important thing is you can be proactive and do stuff for yourself/& family to live a better life. Therapies/treatments are helpful of course, but realize that many of us love football for a reason - it provided us with great memories and life experiences that are therapeutic as well.
Brady has made that offense...but he will be short a QB next year and then we will see how good he/they can be.
Osu rarely gets the 5* talent at RB that comes out of the south. Most kids want to stay near home and half way across the country in the snow thus becomes less appealing. Last 5* I remember was Beanie at RB for OSU - thats over a decade ago. Stars don't mean everything so you will see OSU recruit kids who "fit" the culture and program over some geek from Rivals' opinion. And as to Alford he has done great on the trail, Snead was the #2 back BUT a bad culture fit. And don't forget Sampson James and now Robinson and Knighton...you can't win them all. He brought in Teague who has star written all over him. And the book is still out on Crowley and Chambers both 4* btw. Not bad for fall backs from Snead and Sampson. Alford is doing fine, if he misses completely this year they will even be ok. But trust that the kids on the board are good, they could always bank the schollie and grab 2 next year afterall.
HayesTressMeyer, only way that would make sense is if the Golden Domers would sign on to finally join the BIG. And even if that were to happen I don't think the BIG can just kick a university out for sucking at football.
"Keep calling Smith.and drop a text to Robinson. Get the best available recruit." I am pretty sure that the coaches aim for "the best available recruit." Gonna also guess they aren't sitting there comparing some schmuck from rivals opinion about a kid with what they have seen, evaluated on tape, and learned from personal interaction (ratings don't mean everything).
Unfortunately UT is riddled with injuries in their secondary (which is already thin) and looks to be missing 2-3 starters in the unit against OU. If UT beats OU this year my bet is it will be in the conf champ game. But it would be a tall order as OU would be in a win- and you are in game.
Schizo we will not agree but here are ten just off the top. Keep in mind Florida was fortunate to beat The U and UK (who could both beat UF if they played again - did you see those games?) tOSU PSU WIS Bama LSU UGA ND Clem UT OU Others that are 50/50 MSU TTUN AtM OkieSU ORE CAL Utah
MN you misread the article. Payne will be in town NOT Tuimoloau.