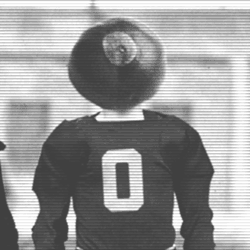 SWAGGERNAUTICAL
---
MEMBER SINCE June 18, 2014
Recent Activity
What else are they supposed to say?
How about streaming from Morocco? Anyone....
Dude....way to spoil the movie
I'm excited as hell for him and love a boom as much as the next guy, but after watching the tape...meh....
I don't care what anyone says you always make great points
The time to forget about the basketball program
Xaivier Peters dropped top ten w/o OSU on it but still has bama... IF that is commitable I think it's huge that OSU is willing to let him go, kinda gauges the state of the program IMO
These were my thoughts when reading too
I like to crap on them as much as possible but this might be fake news, *ichigan didn't offer till late. Birm mentioned that that was probably fortuitous for us. Just sayin......
Three offensive tackles? Or three interior linemen?
I bet you thought the early signing period was smart too...
This is the funniest comment I've ever seen on 11w ever!!!
I'm confused as to how fans really think this was a good pick? Sure Ross is a good player but #9 overall hell no. Why the Bengals didn't go defense, any level of the defense at that, is beyond me.
This is a no brainer for the Bengals, trade up to snag him!!
Said that he's expected at Georgia next Saturday then announcing the next day so.... it'll be interesting to see if that visit happens
I know the staff is recruiting Jones for the oline but wonder where he has the higher ceiling, the number 3 dt in the class is high praise.
What about Bonito (spelling?) from st aquinas? I thought we were leading for him...305?
Saw Ohio states football instagram followed him earlier
When do we finally get to lay these names to rest...