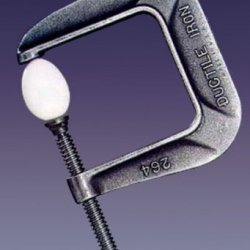 sullie
---
MEMBER SINCE August 19, 2014
Recent Activity
You lost me at "I hate AC/DC" and "play more Dave Matthews Band"
Wow, just wow. Dumbest. Thing. Ever.
Agree 100%, Redskins are a complete dumpster fire, I don't think it's fair to judge Haskins from one year on a crappy team. Same deal with Burrow, if Burrow is drafted by the Bengals and he has a crap year, I wouldn't be a bit surprised. Cincinnati is a horrible franchise right now, it's run by a greedy owner who cares more about his profit margin than he does winning games.
If we're in a "golden era" it started a LONG, LONG, LONG time ago. I had this discussion with my brother the other day but OSU has had 3 years from 1960 - 2019 (so pretty much 60 year span of time) with sub .500 or losing record years. 1966 (4-5) 1988 (4-6-1) and 2011 (6-7). I would argue that tOSU football program has been significant since the 40's (first national championship under Paul Brown in 1942) and that Ohio State Football isn't going anywhere anytime soon. The program has been in the mix for a title, at least once, each and every decade since the 1940's. Even in the John Cooper era that everyone (including me) laments about, we still had 3 one loss teams, two of which (96 and 98) could have easily been one loss champions in the cfp era (in my most humble opinion of course.)
- - Comfortable win wish granted!
It worked, I most definitely got chills, thanks, I needed that!
Please, please, please tell me jock itch isn't doing the game tonight. . . please!
Paul Keels
Gus Johnson/Joel Klatt
Brent Musberger

Agree 100% with his decision, there is, quite literally, nothing left for him to prove.
Weber Grill downtown is pretty good, everything is cooked on Weber grills and Bazbeaux Pizza is an excellent pizza place and St. Joseph Brewery is pretty good as well.
I'm sure I could wax on for many paragraphs about what a positive influence Rush has been but mostly, I just enjoyed their music, their ability to make me smile and shake my head at their enormous level of talent but I won't bore everyone with all that. Anyway, you know you're a true Rush geek/dork when you recall this from the liner notes on the original vinyl album.
Prologue to "Fly By Night"
"airport scurry / flurry faces / parade of passers-by / people going many places / with a smile or just a sigh / waiting, waiting, pass the time / another cigarette / get in line, gate thirty-nine / the time is not here yet. -- NP
RIP Neil
If I found a genie in a bottle and he gave me one wish I would wish to be the 1978 Woody Hayes for 24 hours so that I could get on a plane, go to Dabo's house and punch him in the face. I say that mostly tongue in cheek but Clemson fan, I'm sorry, but you're whole "oh gee golly whiz" bs is tired and cliche. Go gloat someplace else. . . Go LSU Tigers. . . GO BURREAUX. . . Beat Clem(p)son!
If our Buckeyes turn one of the preceding 3 field goals into touchdowns it's a non-issue, meaning we probably don't even go after the kicker. I'm 51 years old, I've been in my profession (IT) for over 30 years, I'll be damned if I question someone (Ryan Day) that's forgotten more about football then I will ever know. The same coach that went for the fake punt against Wisconsin that turned that game around made the blocked punt call. I like the call, it just wasn't well executed.
Pretty much summed up my feelings entirely on each and every point except I would add that I barely give a shit about the NFL. I root for the Bengals, Colts and Browns in that order, none of them are in and I just don't give a fuck so for me, football is pretty much over with and the long wait is brutally insufferable.
I hope JK knows and realizes that Buckeye Nation is so very proud of him, honored and blessed he chose Ohio State and I selfishly hope he comes back next year.
Go Bucks
1998 loss to MSU b/c it was one of the greatest teams I've ever seen, they had no business losing that game and they beat that MSU team 999 times out of a 1,000 - that specific game cost us the National Championship.
2007 loss in the National Championship to Florida was brutal and I will go to my grave thinking that if we don't lose Ted Ginn, Jr. (our best weapon on offense and special teams) that we win that game, everyone I've ever mentioned this to thinks I'm a delusional homer.
This one was rough, honestly, I just so badly wanted to get this stupid Clemson monkey off our backs. I'm so fucking tired of hearing about them, I honestly think our team was much better and I think we could have beaten LSU.
2008 sucked because everyone had us written off and I really wanted to redeem from 2007.
I look forward to next year, we have a TON of talent, I'm going on the record now and saying 2020 is Ohio State's Year.
GO BUCkS!!!
I live in Indiana, the IU fans are cool as hell and root on the Buckeyes with me, the Purdue fans are mostly assholes though, nobody likes them.
I'm upset about the Fuller fumble but everything else I can't get too worked up about. I do feel bad for this particular team that their season ended this way, most will be back next year. I will say, I do feel like we wasted a lot of opportunities during the game. I thought Day and his staff did one hell of a job this year. I'm most disappointed that we lost to that team again, I know our team was better, I honestly felt they beat themselves with uncharastic mistakes, I honestly in my heart believe this team beats that orange team 8 or 9 times out of 10, that's probably what disappoints me most is that I know in my heart this tOSU team was better.
Go Bucks - Go Burreaux!
Fuck ESPN! I would say "go talk to coach #46 for comments."
Awww, so sweet. . . yeah, Fuck Dabo though!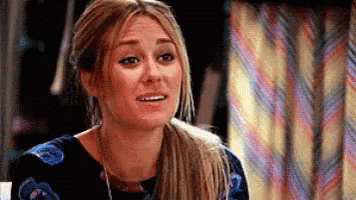 The last time I bet on Ohio State was 2003 against scUM, won't ever do it again (bet on Ohio State that is) because it makes watching the game miserable worrying about losing that bet. My brother lost on Ohio State to cover against Rutgers and he was miserable AFTER we won that game and he looked at me and said "never again."
I'm not upset, I've wanted this matchup all year, I very much want to beat Clemson like our Buckeyes beat Alabama in 2014. I don't want to be like TTUN, I don't ever want to be afraid of ANY team. You don't get past your rival by being afraid of playing your rival. We need to win this game and the next game. Let's go!
Go Bucks - Beat Clemson!
8 national championships, 39 conference championships including 37 big ten titles, seven division championships, 10 undefeated seasons, six perfect seasons (no losses or ties) and 7 heisman trophies.
I'm old, I've gotten used to a lot of winning, I'm not nervous and I love this team.
GO BUCKS - Beat Clemson!!!