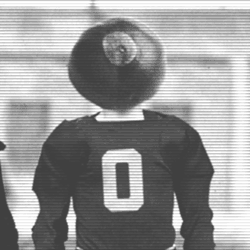 Sublimeman
---
MEMBER SINCE September 05, 2013
Recent Activity
321
231
He also had 7 TDs responsible for this past season at Nebraska.
Who gets more publicity as an alumni from Wayne, Braxton Miller or Kim & Kelly Deal?
11/10
I think this may be my favorite one ever!
Schiano seemed annoyed that Tim May asked him 2 questions he'd already answered.
Parris Campbell is definitely going to be the breakout WR just because nobody mentioned him.
You took everything I was thinking and worded it so eloquently, thank you!
Only one year removed from all of these, I forgot about how many exciting moments 2016 had!
I have a feeling I know which two games are going to the finals
Wasn't Grimes limited to begin camp? It seems he's made up a lot of ground quick.
apologies to Cardale, who just unclenches the ball from his hand and it flies away
This line made me laugh more than it should have. Great stuff!
I'll go with Jaylen Harris
I really liked the video clips in this. I really wish 11W would do more of that!
Sorry for your loss, sounds like one hell of a guy!