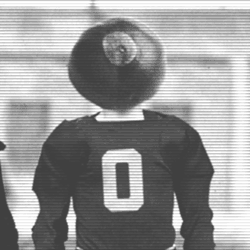 stuckupnorth
---
MEMBER SINCE October 26, 2015
Recent Activity
At worst. Atttttttt worst he is a top 5 pick. This while coming off an injury ended season. Nick going through drills again will not change things one bit. Again at worst he top 5 but in all reality he is top 2 regardless. He has nothing to prove.
Was Kraft charged with trafficking or solicitation of a prostitute? It's two different things. No one said trafficking isn't serious. That is not what is at stake hear for Kraft. So why bring it up
As someone who has been in the legal system "withoutmeans" I beg to differ. I respect your position as a lawyer and you deal with it every day. I also know that I did not have l two nickels to rub together and still managerd to have charges reduced. I married into a family from poor background and Made a career out of prison not county. It is set up as fair as it can. Our great country is not perfect but it's as good as it gets. China, Saudi Arabia or Russia people would love to have our justice system.The disadvantages should not be confused with a lack of effort. I see it all the time. While different it has same principles regarding "justice". I work in a union shop. I hear all the time about not being fair. When I'm fact the loudest people don't read there contract book. It's not that they are disadvantaged. They lack the effort to read it. They want someone else to do it for them. I found this also to be true in my dealings in the past with my own experiences and people very near to me. I don't need a law degree to see that. We as a nation have excused the lazy and willfully foolish away. Then we pass legislation to "level the playing field"
Wrong.Its set up to succeed. Do the rich and elite get away with some things. Yes but that is the whole world.Only in this fine country can you go from rags to riches. Go do that in another country. I'm so tired of hearing the word privilege I could puke. Its the uninformed and lazy who like that word. Makes them seem like they know what's going on.Dont have a clue about the justice system, privilege in what ever form,economics, or foreign affairs.Throw in the word conversation and you can have a party.Im not justifying it but solicitation of a prostitution is not a big offense. I get it's breaking the law. But for him to plea out of it. Well welcome to the justice system. It happens in just about every case. Rich old poor young. It's not a "wealth" or "privilege" thing. It's available to everyone. EVERYONE. I did not read the article, but was everyone the "evil rich"? Remember when our man diesel Washington got popped for the same thing?
You are worth what someone is willing to pay. I am worth what my job is willing to pay me as well(it ain't 35mil).In a pure sports sense he worth it.I also bet fiscally he worth it to the angles, whether or not they make the playoffs. He puts people in the stands.
Agreed, he might have had 90 catches. The thing is most of them were very easy catches. Screens and short crosses. He has not shown any ability to make semi hard catches in traffic or re routing his body to catch a less than perfect pass. He can not track a deep ball. With speed being his calling card that will be expected if your a first rounder. Someone will roll the dice in first 50 picks on him. I just have a feeling he is not gonna make as a premier receiver. I think he sticks around for a while, just think people are going to reach based on that speed.
He makes some legit points. That said college is a different game now. You don't need an upperclassman at QB. These kids come prepared better than ever. Most are on strength programs since freshman year in high school. They also play football year round at camps taught with college coaches.
Justin Fields May not be Vince Young or D Watson. However he did get his feet wet last year in a major conference. He has all the physical tools. I'm not sweating QB.
Big ten east is as tough as there is in football. OSU is the most talented team in it. Other teams have talent not at OSU level. That has been the narrative for 20 years almost so that is not new.
Yes Ryan Day is a new head coach. He did perform well last year in limited action. He did that with a storm brewing. He managed it well. So this off season should be a little easier going. Again yes he is new. But we do have a small glimpse on how he can run a program , even in turbulent times. He has been there for a couple years. He is familiar with the players. The new coaches will definitely be a learning curve. But that is why they pay him the big bucks.
I don't see OSU falling off of the map
is this the kick the girl while she was down? Went after her to do it?
There is no doubt colleges have scouts. Heck they have a whole department set up for recruiting.However it's not based on what 247 or rivals thinks. Maybe once in a blue moon, one of those sites will uncover something. A player that wasn't on teams radar but I would think that is very very abnormal. OSU has a great idea of the top 100 freshman are already. They already got they own list.
Ok. I mis read it. I thought you said it was false.
They might want to win the "recruiting" title or whatever it's called. But they aren't handing out scholarships based on 247. I wouldn't doubt one bit the recruiting coordinators don't watch it. It's marketing for them. I doubt the head coach or offensive coordinator says this guy has a sweet 247 let's offer him. Usually those guys are ranked high because the coaches offer. The analysist are generally pretty good. But I doubt the rankings have any impact on whether someone is offered
Agreed, The staff know how to evaluate players. They have to. Star rankings are for fans. If a player gets an offer from OSU,Bama, Clemson they are one of the best in the land, or at least the coaches believe they have the potential to be.
To me it seems like he is trying to say. These players are good. It just hasn't been revealed yet. Maybe not chase what could be as far as out of state stars. Instead looking at what you have in back yard.He is also saying that people are looking at rankings to much. I could be way off base.
Werner might be the fastest linebacker. It don't matter. He don't make plays. He can run a 4.3 40 for all I care. I've seen him a million times not cut the edge off from a lack of something. I've seen him get ran over enough as well. Don't care about track speed. Teams will continue to punish him. Other teams watch film and see it.
The staff has recruiting coordinators. That is their job to look through tape for the coaches. Also there is high school coaches all across the country who send in tape. You can't find every gem in a class. I would hardly doubt Saban says oh look 247 just updated their rankings let's see who I should target. I said in another post. He has kids in 2020 who are committed as 3* right now. He don't need some group of amateurs telling him about talent. He has recruiting coordinators,assist coaches, interns, people who we don't even know about, graduate assistants, assistant to the assistant. To do this for him. He has been watching these kids since eighth grade. These recruiting services might be getting better. However Saban,Meyer,Dabo don't use them.They would not be where they are not now if they did. A lesser coach at a lesser school might throw out an offer to every "top 250" player. The elite coaches don't. It's the reason they don't always offer an instate top 250 kid. They don't view them as good as someone else.
Elite coaches make their decision on a player. Not what 247 says. Look at some of the top classes right now for 2020. There are 3* kids in there.I bet a lot of them "move up". Saban and Dabo don't wait for no one to evaluate these kids. In fact these coaches have mostly been watching these kids since they were freshman/ sophomore in high school. I don't think it's "circular" Saban don't care what 247 thinks. If anything it's a host/parasite relationship. The recruiting services feed off of the coaches. Evaluating talent is way older than star rankings. Is it easier to recruit now? Yes the day we live in with specialized recruiting staff members digging through tapes of hidden gems,sending text on behalf of coaches, tweets, email, Facebook. Not to mention these guys start on the camp scene as early as seventh and eighth grade. The coaches have a pretty good grasp on who is gonna be good. The recruiting services and rankings are for the fans.
Those guys offer players. Alabama takes players early that are 3*. They identify a player they like regardless of state,position,or ranking and go after them. I know they probably slow play guys as well, but Saban and Dabo go get who they want. They don't worry about the industry. It's the same as James Franklin getting Justin Fields before his ranking blew up. These guys know talent. They had better, they got 7 million reasons to.
Coaches don't recruit off of 247 rankings.They recruit talent and players who fit in.
Never a more true statement been said
Star rankings are not the end all. However give me top 5 classes everyear.I would rather place my bets on team loaded with 4/5* over a team with a couple. I get it. There are exceptions to every rule. Teams flame out with mega talent. That said look at the National champions from the last 5-10 years. Where were their classes ranked? I would bet at the top with 4/5* kids. Yes I know 3* play a part in every team. Yes I know player so and so was underrated.I know player x was the first pick in the draft and not rated. I Also think you win with jimmy and joes not x and o
So when he says this will it me correct?
I hope he takes some pressure of fournette. I got him in my league and need a big year from him, all though I think fournette might be fournette worst enemy