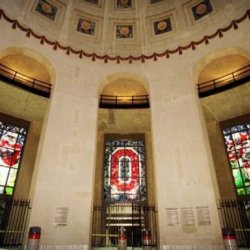 stripedwarrior
---
MEMBER SINCE March 13, 2014
Favorites
SPORTS MOMENT: Watching my son win a state championship in the Shoe
NFL TEAM: Bengals
NBA TEAM: Cavs
MLB TEAM: Reds
Recent Activity
Like a Lannister?
I don't think he was viewed as a "can't miss" type. If I remember right, there were some that thought he was to slow to be an impact player. He ran a 4.9 in the 40 at the combine.
That said, I felt he was a can't miss, and I so wanted the Bengals to draft him. When he fell out of the first round, I thought for sure they would take him with the 4th pick in the 2nd round, but the Lions grabbed him 2 picks in front of them.
Don't know what he is like now, but when my son played with him on a state championship team(albeit small school), he was a fast and big wide out. He faced many double teams, and would out work, and out jump for the ball. He holds more than a couple school records for receiving.
He also ran sprints/relays on the track team. He competed in the state track meet in the 100, 200, 800 relay, and 1600 relay in his senior year.
Would love to see him in scarlet and gray.
Yeah, I am being a homer.
So I found myself driving up to the in-laws for a Christmas party on Saturday, to a place north of the home of ttun. While driving, I started thinking to myself, "How many red X's would it take to cover every "m" from Findlay to Ann Arbor on every road sign? This then led to wondering that if I did win the lottey, how much money, and how many people it would take to make this happen. Of course the X's would need to be magnetic in nature, and could then be sold with a "proof of use", and the proceeds, of course, going to a charity. How irrational is this? My mind has been known to wonder when bored. This was a rather boring 4 hour drive.
If the SEC played 9 conference games, how many teams would they have 8-4, or better? Probably close to 5, I imagine.
https://www.faithwire.com/2018/08/16/i-did-it-20-year-old-cancer-survivor-posts-emotional-video-following-amazing-news/

August 16, 2018
Alexsa Dietrich recently received the incredible news that she is cancer-free. After grueling battle with the devastating disease, the 21-year-old, who blogged throughout her harrowing experience, posted a video to Twitter that shows her moments after learning that she had won the fight
"I remember the night before getting my latest scan I cried and cried and prayed and asked God to please let all of this pain and suffering end," she wrote. "24 hours later I got a call from my doctor saying there are no more tumors left and I'm crying just even writing this I'm so darn happy. My whole world was flipped upside down getting diagnosed with cancer. It changes you; changes the way you look at people and the world and I know it's made me so grateful to be alive."
Now that life is gradually returning to normal for the college student, she hopes to help others who are still in the trenches.
"Going through this has made me realize how much I want to dedicate my life to helping people," she wrote. "NO ONE and I mean no one no matter what age should have to endure this kind of suffering. I can't wait to lift children's spirits up going through this because there is always hope and light at the end of the tunnel. I want to see joy in their eyes and no pain and I know I can help bring happiness and hope to them no matter the stage. Life is so unpredictable and everyone should be endlessly grateful to be healthy and living a normal life."
I don't know him other than from this site. From what I could tell, our political beliefs do not line up, but he seems like a good man. I usually enjoyed his write ups, and hope to read more of them here in the future.
Hard to believe, but the defense actually played better after Bosa got hurt. Nice to see that everyone was able to step their game up. Now I hope that they can all play to that level all of the time.
I will admit that I wanted them to bench him. It got ugly for him in the game. Glad to see that he was able to find some confidence and get a couple catches after the drops. Hope he comes back from this and sets the world on fire the rest of the season.
That was an ugly limp that he had when he came back out after the half. I half expect him to be out 3 or 4 weeks at a minimum.
I'd argue that a Penn St loss would be sweeter.
I thought it was sad enough to know that the world lost this talented singer. Now we find that it was senseless as well!!! I don't think any less of her, as the music world is littered with similar stories, but I wish someone would have been with her to prevent this.
https://people.com/music/dolores-oriordan-cause-of-death-drowning-alcohol-intoxication/
The death of The Cranberries lead singer Dolores O'Riordan has been ruled a drowning due to alcohol intoxication by British authorities, an inquest at Westminster Coroner's Court reportedly revealed on Thursday.
O'Riordan was found dead on Jan. 15 in her hotel room at the London Hilton on Park Lane.
According to the BBC, coroner Dr. Shirley Radcliffe said that O'Riordan was submerged face-up in the bath at the time she was discovered in what was "a tragic accident." There were no signs of injury or self-harm found during the post-mortem examination, the outlet reported.
Authorities discovered a bottle of champagne and five miniature bottles on the scene, in addition to "containers of prescription drugs with a quantity of tablets in each container," the BBC reported.
Toxicology tests showed that O'Riordan's blood contained "therapeutic" amounts of medication but 330mg of alcohol per 100mls of blood, the BBC reported. That's "four times over the 80mg legal limit for driving," according to the outlet.
I agree with many that have been already listed. I'll throw in a couple more.
Graduated from Minster, and moved back before our kids started school. Great small town, as is every town in the area. MACland is special. Most people hear about it, but unless they love it, they cannot understand it.
3. Buy a gym pass and try to be a morning workout guy. It sucks going to sleep earlier and maybe even sacrificing an hour or two of sleep but nothing is better than getting a workout in and leaving the gym as the sun is rising.
Absolutely agree with this. I tried going in the evenings, but spent too much time waiting for someone else to finish what they were doing. Now, I get up by 4:30. In the gym before 5, done by about 5:30. There are a couple people that will show up around the time that I leave. Otherwise, I am the only person there. I love that there is finally a 24 hour gym in my town.
I also started training to run with the C5K/C10K program. When the weather permits, I try to do MWF with that, and Tuesday/Thursday lifting. Up to the last run on the C5K program, and will continue on with C10K. If you download C10K on your phone, the first 8 weeks are exactly the same as C5K. Averaging about 10.5 minutes/mile right now. Hoping that drops as my weight does. I am soon to be 48 and am 6'3"/295. At one point I was 325.
Whomever plays C for us (Taylor) should automatically be put on the list given our recent history.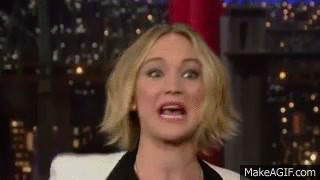 More than anything else, I would like to see a change in the number of championship banners. The more the merrier.
Similar to your Halloween suggestion, the Fourth of July is usually the best day of the year to go to an amusement park. Have done this multiple times, though it has been several years. I forget what year, or ride, but the new coaster at Cedar Point had a 30 minute wait, compared to 2+ hours on a normal day. Several other rides we were asked if we wanted to ride again. It might have been Magnum that we rode 3 straight times, without getting off.
Maybe not the same situation as ypu, but similar. 10 or so years ago, I had my first experience with afib. If you are not familiar with it, the body sends an abnormal electric pulse to your heart, and it beats out of rhythm, and rather fast. It resulted in me needing a cardioversion procedure in an attempt to get the heart beating correctly again. This literally means that they shock you in order to stop your heart. Then they shock you again to restart it. They told me that it was a fairly routine procedure, but that there were risks. Needless to say, all went well, and I was home within a day. I have had other episodes where I can actually feel that my heart has been out of normal rhythm, and had to go to the hospital. Fortunately, medication has gotten me back into normal rhythm each time. But, every single day, I think about it happening again, multiple times each day. With every muscle ache, or side pain, or if my heart rate is slow to come back to normal after a workout, or if I feel my heart skip a beat, I am brought back to the the doctor telling me that they essentially were going to kill me, in order to make me right.
Got this as a birthday gift last year from the wife. She hasn't approved of the places I put it on display in the yard. For some reason, she thought it would look good in back of the house.
Can't figure out how to embed from my phone, but felt this obligatory. https://youtu.be/CGtf9QfITQw
I would propose an 8 team tournament.
Big 4 (OSU/UC/XU/UD) in every year.
1 Horizon League team (WSU/CSU/YSU) each year.
2 MAC teams (UT/Miami/KSU/OU/BGSU/Akron) each year.
Last team in is highest rated team not already in, based on the previous years rankings(because schedules need to be determined as early as possible).
That means that there are 12 games to play over 4 days, in a consolation bracket. This is what Maui and Alaska tournaments use.
I would rotate the tournament around the state. Cincinnati, Dayton, Columbus, Cleveland, and Toledo/BG.
I would have the tournament end on the second full weekend of December (week after conference championships). Football is on hiatus, for the most part.
Schedule would be 4 games on Wednesday, 2 games Thursday, 2 games Friday, and 4 games on Saturday.
Now we would just need a trophy fitting for such a tournament.