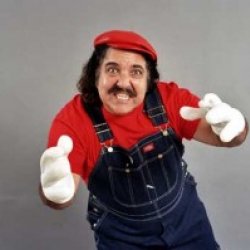 stonybull
---
Member since 17 February 2014 | Blog
Recent Activity
or utilize your strategy and comment on half of the posts
This is awesomely hilarious!
Haaaaaaaaad the Money....
Haaaaaaaaad to get the Puddin!!!!!!!
but I would say the Beatles were just less talented Justin Biebers.
You shall burn in a fiery pit of Hades for such blasphemy!!
I would say the punter kept them in the game more than anyone
Perry got better every week!!
The "Manzier" or the "Bro"
Let's get Urbs and Gene to schedule the cry baby next season and lay waste to Baylor. He can gripe all he wants, does he really want to play these Buckeyes?..... Uhhhhh, hell no!
How about a ShaDynasty!
COWWWW TUUUUURRRRRRDD!, YOU HEAR ME COWWWW TUUURRRD!!
McGee's in Lincoln Park is an awesome place to watch a game. GREAT Crowd!!
Yeah... that did not work out so well for Rob Stark
Hey baby you're alright, you musta been something before electricity!
But this one is my favorite
Whenever I think of Reuben Foster this comes to mind and I freaking LMAO!!!
http://www.tigerdroppings.com/rant/p/39913461/rueben-foster-----student-of-the-week/
scattered, smothered, covered, chunked, topped, diced, peppered, capped
And... HE'S A MAN!!!!
It may be the norm, but it never gets old!!
I will be there ready to chant O-H-I-O all around Lucas Oil on Saturday!!
LET'S DO THIS BUCKEYES!!