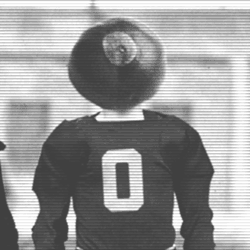 STL Buckeye
---
MEMBER SINCE July 28, 2014
Recent Activity
So what would make you say that they are probably thinking the same as you?
You know an incredible amount about his family.
Jakailin Johnson should be good to go. His high school is like 5 minutes from where I work. I have the duffle bag ready to drop off, just waiting on the word.
We won't be getting anyone to replace Hafley before early signing day.
https://247sports.com/Player/CJ-Stroud-46038118/
With the Rivals update, CJ Stroud now has a composite ranking of 81. Would be great to add another top 100 croot.
He's definitely more of a quick guy than straight line speed guy.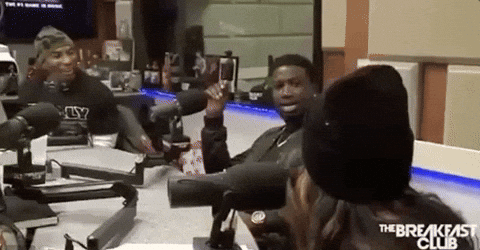 For people that have been there in the past, how is the parking around the stadium? We're staying downtown and thinking of driving up to the stadium instead of taking an Uber or the train. Is parking pretty ok there?
Driving up from St. Louis with the wife and kids. Will by their first game. My first since the TCU game last year. Will be staying downtown, looking to see what is going on. Will have to be kid friendly though with my two little ones.
It absolutely has to do with the number of down votes a post receives and nothing to do a moderator disliking a post and greying it out himself.
May not have been a 1-2 in terms of number of carries, but Hyde and Zeke in 2013 was ridiculous.
Great potential (if the defense holds on) game winning drive by Kyle and the offense.
Are we penciling in Glenville at number 1?
Just passing along some information that I received. One of my best friend's kids goes to the same school as Mookie Cooper. He just told me apparently that Mookie has been kicked out of school. Not sure why yet.
"Zach Harrison is not good"
Wait, didn't they have practice yesterday before the press conference? And Day said in the press conference that they have been fortunate with injuries? So how would Cooper or anyone else have gotten hurt to the point of possibly missing some time or having surgery if Day said they've been fortunate with injuries right after practice ended?
2017 with Chase Young and Jeffrey Okudah. Browning just missed the top 10.
People are taking the wrong approach by saying he just quit on the team. Dabo put him in that position by starting him the first 4 games, and then making the switch. Clearly, Dabo had some feeling Trevor was gonna take over that season. But he let Kelly play in 4 games which maxed out his redshirt ability. Kelly had no choice but to leave to maintain his ability to keep the redshirt. Now Dabo wants to be a piece of shit to him and act like this whole situation is all on Kelly when it isn't.
I think Rivals was the one that dropped Toutant in the first place. He was a composite 4* when he committed, then Rivals dropped him like a day or two later. Don't really think they would bump him back up since I don't think he's been in any camps since their last update, unless he gets moved up do to others dropping down.
A simple no would have sufficed.