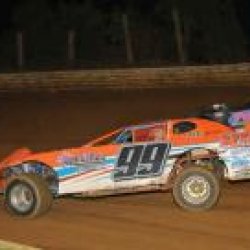 stittracer99
---
MEMBER SINCE February 22, 2013
Favorites
SPORTS MOMENT: Being in the stands while tOSU thumped penn state in the "white house" in 2007, 2009, 2012 and thinking 110,000 never sounded so quiet
COLLEGE FOOTBALL PLAYER: Mike Doss
COLLEGE BASKETBALL PLAYER: Mike Conley, Jr.
NFL TEAM: Washington Redskins
NHL TEAM: Washington Capitals
NBA TEAM: pass
MLB TEAM: meh
SOCCER TEAM: what's soccer?
Recent Activity
BY GAWD, THAT'S BRAXTON MILLER'S MUSIC!!
Sadly it isn't even the Arkansas State game that gave us this:
I think we all know who's to blame here...#FireFickell
I live in Central PA and have been to Gettysburg several times (still not as much as I should being so close). There is definitely a ton to see, you can't do it all in one day. Fourth of July is huge in Gettysburg, as is Halloween. I've never been down to one of their ghost tours, but I've heard that no matter what your beliefs are in terms of the paranormal, it's quite the experience.
USC for sure with the way their freshman played at the end of the year. I would say that they have the second most dynamic roster in college football after our Bucks
@BuckSpecialists should be required reading for everyone
With the spring game only 2 days away, any idea when the rosters will be announced?
I heard Joe Bauserman was going to be there to throw balls into the stands for the fans in attendance
I'm just glad I didn't get RickRoll'd the first time I clicked that link
Give me Thin Mints or give me death
Congrats to you and your wife! Glad everyone is healthy! My baby girl was born on 12/4/14 and I watched the B1G championship game in the hospital two nights later with her in my arms. I tend to believe that our dominance that night and each game afterwards was due to her magic. She's almost 4 months old now and is already growing up too fast. Enjoy these times!
Whoa whoa whoa slow down Bass. No need to rush things
I came to say Firefly as well.
So I will add Freaks and Geeks instead
Dude, he's talking about literally snapping the ball from the center position
9er?
Yeah it's public knowledge so go ahead and post the pictures already!
Offensive line requires a lot more continuity than defensive line in my opinion. So you don't mess with that if you don't have to. Joel hale is moving back to the D-line so that should help the depth issue a little.
I know it didn't have as much significance but Thomas' catch against Maryland is second to only his Sugar Bowl catch.
I watched the gif many times and failed to see any AU players downfield as the rule currently stands. LOS was the 39 yard line, and the furthest lineman downfield was at the 36 yard line, within the rules. Did you see something different?
I disagree. It doesn't hit "too much is being made of this" status until someone comes up with a catchy nickname for it, like DraytGate or something. Shit, I hope that doesn't catch on.
That's funny because 247 Composite has him at 18 as well. 247's straight up rankings have him at 63
Brian, just for accuracy's sake, you have Webb, M. Jones, and Dixon as RS Freshman, but all of them played and thus burnt their redshirt last year. They should all be true sophmores, eligibility-wise. Just being nitpicky, but doesn't change the total number.
Looks like you're missing Devan Bogard. Unless I'm just overlooking him on your spreadsheet
Yeah pretty sure we are sitting at 91 as well