Stigger
---
MEMBER SINCE September 26, 2015
Recent Activity
I applaud your copy-and-paste abilities. Your blatant refusal to cite the source is also commendable.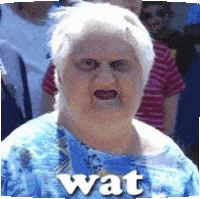 Congrats, Maka, for making the best comment of the day!
I agree! Only those who express opinions you support should be allowed to stay and any dissenters should be banned.
Oh, wait...
Yes, seriously. Brutus865 wrote, "If only we could find a coach to recruit a RB.." Miyan Williams is a running back, who was recruited by coach Alford. As such, Brutus865's claim clearly lacks merit. I even provided proof, which you obviously failed to understand. I'm not surprised.

According to 247Sports, Miyan was ranked the 29th best running back in the country and had a composite ranking of 45th - lower than Jaamal Berry's #4 composite ranking for running backs, but significantly higher than Le'Veon Bell's 124th composite ranking. How did those players turn out? Considering the United States is comprised of 50 states, rankings of 29 and 45 are equivalent to being ranked the best in one particular state. Furthermore, more than 14,000 high schools have football programs in which ~1,000,000 students play. Miyan's rankings clearly put him among the best. Sadly, you lack the ability to understand such concepts. I'm not surprised about that, either. Seriously.
https://247sports.com/player/miyan-williams-46042588/
I always enjoy watching a good nail-biter beatdown.
but at what point do we start scheduling like the teams south of us?
According to lettermenrow.com, Ohio State plays Ar-Kansas State in 2022.
So Ohio State hosts Iowa after a bye week, eh? I almost feel sorry for the Hawkeyes...almost.
Williams is a non factor, he won't get here in June.
When do you expect him to arrive on campus?
Do you remember Philly Brown's performance vs Clemson in 2014?
Early reports suggested Ohio State severely lacked quality depth at quarterback. Then I watched Chug play. He threw a really good ball time after time - accurate and catchable. Then I realized the early reports were wrong; Chug was a quality quarterback. And that's how I'll remember him.
Ohio State has been an underdog in big games [see 2015 Sugar Bowl]; Corso [wrongly] picked the favored teams, instead.
Is it wrong that I laughed when I read this headline, "Michigan contractor demolishes the wrong home again"?
And those Michigooners think they're so smart...
Merry Christmas to all - even those up north!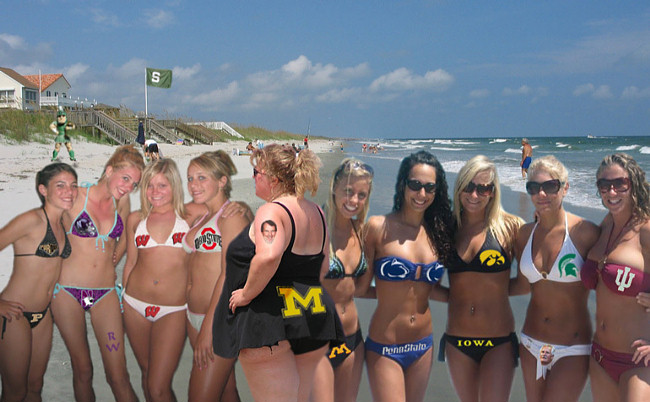 And to think some dumb MissedAgain fan placed a $5,000 bet TTUN would win the B1G [note: bet was placed AFTER their 1st B1G loss]. Oops! Evidently, Michigoon fans aren't very intelligent (or realistic).
Now we know the secret to beating Ohio State: Ohio State has to beat themselves (and not even that may be enough to defeat tOSU).
The Predator is back and has his sites set on Nittany Lions! Sure sucks to be a CMU fan...
I always enjoy seeing these posters!
When I saw Dawand block those lineman, I immediately thought of this...
Dan Dakich is suspended from ESPN's The Fan for not adhering to 'journalistic principles'...
Wait...ESPN has "journalistic principles"??? The same organization that rewarded someone who pled guilty to obstructing justice in a murder case and paid off the victims' families in order to avoid going to trial? That organization??
I absolutely love watching Master Teague play. His talent level is off the charts! Master may not even realize how good he is - doesn't trash talk/run his mouth, just plays and plays hard. He may be my favorite current player - seriously!
Edit: Master needs a nickname. I propose "Mini Animal"