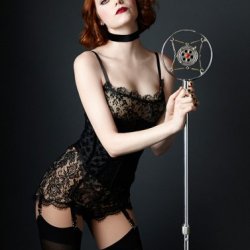 stewart3666
---
Member since 10 May 2012 | Blog
Favorites
NFL TEAM: Browns
NBA TEAM: Cavaliers
MLB TEAM: Cleveland Indians
Recent Activity
Now we can understand firsthand why some leaders gas their own people in the middle east. But it would be silly to gas people over a team, let alone how they act over a loss?
Mod Note: Tasteless analogy, Stew. Self-edit, please.
Only one game this week with two teams ranked in the top twenty-five. They play this Saturday in the, why are they even ranked game!?.... And this is the let down this weekend. Why try so hard to sell flaming bags of $4!+?
I think anyone would have come out of the first playoff ever number one. Beating Alabama in sugar bowl, then dominant performance in national title. How could you not get that kind of respect. Not one team has ever been in a situation like that.
I haven't laughed so hard. The setup was the kick.
Their wives told him they were supposed to feel that way.
I would bet that this guy is a proud owner of a tramp stamp. Of his own of course.
WOW!!!!!!! He really took that loss real bad. Do you think he blames himself for the loss. He is sitting in front of a cardboard cut-out of Urban right now, asking him why he won't fight him. This guy had nothing. Wasted his time making that video. His friends are laughing at him and his wife asked for a divorce. To be fair, we won the title. Why is he so mad. Think about FSU? the team they lost to, lost by 22 in the title. I'm really grateful I'm not that guy.
Hell on wheels, Daredevil are two that I watch.
I haven't seen a good rivalry game in a longtime. And now we have all these other schools trying and vying, to take it over. When will they get their stuff together. All I ask, is one more time before I die. PLEASE!!!!!
Junior, signed in twelve.
First off, they go to a technical school. And they don't nothing about the house of pain, that's why they're out there trying to kill each other before they even play a game. KUDOS to VT. Not impressed. Chumps with lumps. Saddest story ever told.
Tim Beck kind of scares me, in the sense that I don't want quarterbacks like they had at Nebraska. I worry alot
Tim Beck kind of scares me, in the sense that I don't want quarterbacks like they had at Nebraska. I worry alot
Why..... why dont we have a discussion about how OSU has been blessed with great backs. I would take Hyde. Carlos Hyde, thank you for making me do that. Making someone choose when they shouldn't. We had them all ?
Dont forget, Tracy McColl and Melissa Reed. Hot, hot, hot.
Bennett, I hope Michael Hill is gonna be ready.
This just can't happen. These kids are going to be stepping into a 15 game schedule, if they even make it that far. Adding more games to their collegiate careers would be detrimental. People have to stop being selfish, stop thinking of themselves. My team didn't make it so it would only be fair for it to expand. Don't Munson your game and you wouldn't have to be TCU'ED.
It's a win that doesn't matter.
Mark Dantonio; pride before the fall, that's all I've got to say, pride before the fall.
Swore more than my sister and had very little insight on the game. Maybe we should give him the trophy, cause his performance is gonna be better than Alabama's.
That was pretty good! For someone who started recording that from the beginning of the year, with little education. Well done.
Dogs, they dominate each other in a way that is demoralizing. JJ should be thankful that he wasn't dominated in that fashion. This man is not humble, now he has been. By Buckeye Nation, go bucks.
Mus is gonna ruin Baylor.
Hell yeah, kid played out of his mind. That's what coach was telling everyone and we got to witness it for the first time