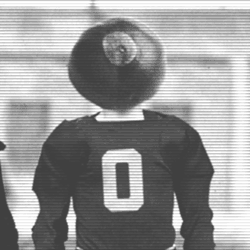 SteveyWonder
---
Member since 04 November 2013 | Blog
Recent Activity
This is beyond amazing, tradition wins out in the end
Anyone have a link to the hype video for The Game they were playing at the Indiana game?
The thought of Michigan wearing HOME jerseys at The Shoe makes me violently ill, i assume they feel the same way.
Michigan today announced that they too will wear alternate jerseys for The Game, they'll look exactly like their regular jerseys but the yellow 'M' will be replaced with an 'L' to honor their new tradition of always losing to Ohio State.
You know whats sad? I thought wed be seeing Northwestern again the day after we played them. I certainly never would have guessed that the two contenders would be MSU and Minnesota.