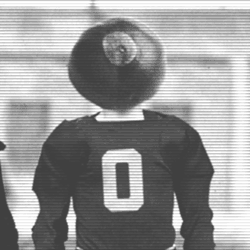 Steveoeg6
---
MEMBER SINCE March 11, 2019
Recent Activity
This certainly sounds more promising
This is obviously a cleverly calculated ploy to deter Buckeye fans from planning to travel in the hordes that we usually do OOC games... Only to have the ban lifted two days before kick off to a sell out all Oregon crowd. /s
Damn, I was really hoping this year could be his year. Best of luck to the young man.
Thank you again Spooner for all that you do for us!
I know this is just speculation/smoke at this point but that group, with the guys we already have in line, would be insane!
Let Gibbs thread number 92 commence. Thanks again spooner for all you do!
Thanks again Spooner for the new thread and keeping us up to date.
Thanks for the deep dive Wizard! I feel like this is going to come down to which O line nuts up the most. My money is on the bucks
You know, everyone has the Whisky game circled, and I do as well, but I am starting to feel like this Pen State game is really going to be the one for all the marbles.
Hope we come into that one on fire
I laughed way too hard at this! I can't upvote yet, but if I could...
I'm thinking this is a bit of a stalemate for 1.5 quarters before the good guys really get going. 44-3
Thank you god for this. It is starting to get excruciating, and will only be worse tomorrow during the broadcast.
This is the only correct answer
BB,
I went through a similar situation a few years back. I dated a girl for about a year, the first after my divorce. I was a total train wreck for a good 6-8 weeks. I know at one point I was counting the number of minutes it had been since I last broken into tears... but as many others have said, time heals. The countdowns went from minutes, down to hours, and finally days and weeks. I still think of her at times, but the pain associated with it is gone. I found solace in exercise and writing, and avoided things that would trigger those feeling (sappy songs on the radio) and I started reading non-fiction a ton. Things slowly turned around and I am a much better and healthier person than I was before the break up. It will come to you too, keep your head high! We may be internet strangers, but we care about you!
If the past is any indication, it will be throwing to a tight end
Also, being a writer, you may enjoy a bar called Pascals. Its a really chill place to grab a drink and read. Its above another bar right on the square.
My lady friend lives on Denton and I have been there many times. Cool town, has a fun weird vibe that I personally really enjoy. There was an awesome taco truck inside one of the bars downtown, but sadly no longer, I hope you dig it there!