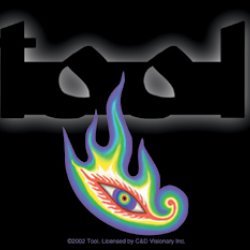 stevebelliseeya
---
Member since 22 September 2012 | Blog
Favorites
SPORTS MOMENT: Cie Grant off the edge.
COLLEGE FOOTBALL PLAYER: Noah Spence/Adolphus Washington
COLLEGE BASKETBALL PLAYER: Aaron Craft
NFL TEAM: Bengals
NHL TEAM: Bluejackets
NBA TEAM: Heat
MLB TEAM: Reds
SOCCER TEAM: no
Recent Activity
Wut
Ryan Day. I'll show myself the door.
This is glorious. Haven't logged on in a year but this moved me.
I don't need any more articles on Tim Beck. My mind is made up. I haven't been embarrassed to be an Ohio State Fan many times, but today is one. #FireTimBeck
"It was really upsetting. It just felt like I wasn't satisfied,"
Story of my social life.
Anyone have a decent streaming service they have been using? Can't find a good one lately.
One of my favorite shows of all time. Any show that comes up with this line is solid:
*Please refer to my name and never wish that
This grammar asshole also believes that you don't begin a sentence with 'and'. I'll show myself out.
Edit: Upon further review, I guess you CAN start a sentence with 'and'. And I'll show myself back in.
LOL. The site went down for a minute and I was like "WHAT HAPPENED? WHO DID WE GET? WHO GOT IN TROUBLE?"
I need to get out more.
Aww, it's the Little Dog's Club! So cute.
Even including the Fiesta Bowl win over Miami in '03, I believe this is the absolute biggest game in Ohio State Football history. There I said it. I get teary eyed with nervous emotion every time I discuss this game with someone. I will literally be a fucking mess by the time this game kicks off. Shit I can barely function right now because of it.
Bosa is the one who knocks.
Can someone send that to this fool:
Just sick to my stomach. I can't even enjoy the win.
It's Thanksgiving, lighten up.
Clay Davis lol, I hated that little bitch.
Took me a minute, but now I can't unsee it. I hate you Knarcisi.
Buckeye Chuck, a normal amount of venting would be just fine. Personal attacks at players is what I'm getting at. I can 'deal' with whatever, but it makes those people look like assholes. Especially when 10 minutes later the same assholes are juggling ball sacks like they never said anything.
ESPN headline is : OSU runs away from Indiana.
I can deal with that.