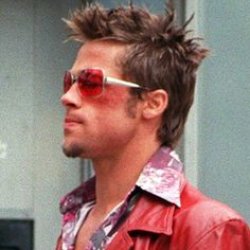 steve-OH
---
MEMBER SINCE March 21, 2014
Recent Activity
Well said.
Wow this is totally an un-11w type article if I've ever seen it. This is a bashing of Martell while cloaked in an article about his personality type and how he has acted. I didn't know 11w was capable of such opinion peices besides Ramzy's writing. Not sure if I like it or what.
If you look at his "likes", he liked a bunch of replies saying he was talking about Fields. Tate is a gamer and I love it.
The explanations are all a joke. Oklahoma had the same inconsistencies but they weren't even a blip on the radar.
No chance if they don't win. They don't have a marquee win to hang their hat on.
Them Buckeyes are fired up. Gonna be a banger today boys!
489
I think in Saturday we see why Michigan's offense has been underwhelming this year and we also see the Buckeyes offense give Michigan death by a thousand cuts with crossing routes and screens. 31-24 good guys.
Rowland, Harbaugh's lackey. Writing for a crappy paper in an even more crappy city. Lol @ The Blade. Having grown up in the 419 and moved away I can only chuckle.
The VaTech loss isn't comparable in my mind.
I'm with you. Think this could be a heckuva matchup. Brian Kelly is due to lay an egg too.
I agree with this. You'd definitely have to think the coaches feel on the defense about not playing him sooner.
Coach speak 101
419
This "MAC level" comment in regards to our LB's is getting old man. You keep saying it over and over on these forums.
Ditto...
Watching their defense shut them down over and over, limit big plays, etc, is killing me. Knowing the level of athletes we have compared to MSU, this is gross to watch and remember how awful we looked.
Reality is that it's all simple fundamentals that we ignored.
So you'd fire Meyer & Schiano right now? For real?
With ya Hove.
The coach speak gets old. The fact that they won't even admit there's a problem with certain things is old. Schiano getting up and saying he sees good things and doesn't think you can change scheme 8 games in is a joke.
Look, I know I sit on my couch and he's coached football at its highest levels for years, but don't piss on my back and tell me its raining.
People seemed to think I was crazy for posting this earlier in the week. He legitimately looks slower. The most probable answer is that he's timid and wanting to avoid injury since it's obvious he has a chance at being a top pick. He could also be dinged up, who knows.
By the end of that game, even Herbie was calling out the plan to have the LB's walking up to the line. He mentioned how it's impossible for them to scrape across the line and make plays. Browning made a huge 3rd down stop on their 1st or 2nd drive... From his base position, 4 yards or so back. It's absurd that you could be getting paid nearly 7 figures, and it would take a loss and a bye week to sort it out and change. So f-ing stubborn.
That was my first thought.
Anyone can imagine there is friction this season just by watching what's playing out on the field and watching Urban....but the article literally only mentions their names and nothing else - no incidents, no specific disagreements, nothing.
I wouldn't doubt this is happening, however it makes me laugh that the scoop cites "friction among the leadership and coaches" but doesn't really cite anything specific, just names Gene and Urban.