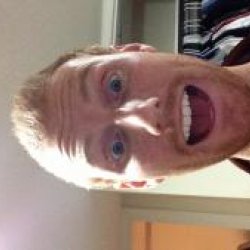 STAVEBOMB
---
Member since 07 December 2013 | Blog
Favorites
COLLEGE FOOTBALL PLAYER: Malcolm Jenkins
Recent Activity
Hopefully we don't have to post that to our own fan page when Jackson Carman commits...
That might have been the first time I have seen recruiting news directly from Twitter. I had a strange feeling that by checking his account he would post exactly when I looked at it, at that is exactly what happened. Scarley, Gray & BOOM!
213
Hey DJ I used to know a guy named Khaled who went by Bill occasionaly. We lived on the same floor of Morrill tower in 2008-09. Same dude!?
I just hope this doesn't end up like USC 2008. We have been privileged lately but I don't see this year's team being hot out the gates.
I can't wait either. This has been the most hyped position the last few years. Time to see what they can do.
I'm confused. In Ohio if you call 911 for domestic violence it is mandatory that somebody is going to jail. He wasn't arrested, did she have physical signs indicated he hit her? I don't know what happened or the extent of it, but I find it horifying that everyone on here is so quick to call Dunn names and write him off just like that. How did he hit her? A slap like Carlos? You all have no idea so I don't know how you can respond to this with such passion.
So did JT.
Bring the DEET leave with the gold!
72,100
"Now keep in mind, the yellow line indicating the line to gain is not official..."
This commitment sounds like those damn commentators. We all know it's accurate!
I picked up on that too. Hopefully zone 6 finds a way to get open and stretch the field. I was surprised to not hear any mention of Johnie Dixon.
I wish they would run the whole interview and let us decide when to stop watching...
They did something similar last year on south campus. Seems better this year.
Any info on the extent of Gareon's shoulder injury?
Ala Zach Boren and Cris Gamble???
Haha I'm getting really sick of him asking everyone he interviews if they understand what he is saying. It's kind of insulting, actually.
Please don't stop making these game posters. I am eventually ginger to get some high quality prints of these.
https://youtu.be/awikkRcSi38
It was Carlos himself you are thinking about! on that play vs Iowa (I believe) where he was hit running towards the end zone along the right sideline and thrown backwards but kept going and ultimately dove into the endzone!
Me too!
This is all a manifestation of losing Tom Herman and having a first time play caller making the decisions on offense. I'm hoping things will start to click as we move forward.
614
Kenny Guiton was a captain in 2012. He was not the starting QB, nor was the starting QB a captain. #quiettime