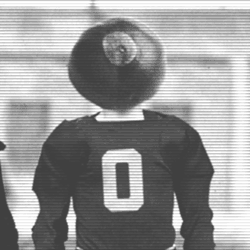 static_chaser
---
MEMBER SINCE October 04, 2018
Recent Activity
So the question is where will Tate transfer to?
Damn....I guess we are stuck with Schiano. Can some other school please take him?
I really hate when people bring up bag men. I'm sure every blue blood is paying players in some way. Does anyone believe that OSU boosters have less money than Alabama boosters? Here's an easy explanation:
https://www.al.com/sports/2019/01/whats-bamas-recruiting-pitch-elite-signees-explain.html
We just need to win and the elite athletes will come. We need a culture of merit based playing too.
This is the secret to the Bama recruiting machine. He hires former head coaches with deep ties in those states for recruiting. Maryland is a pretty hot area with talent. He pays these analysts 18-28k that were previous head coaches still earning millions from their buyouts. It's a win win for Saban because he gets the expertise for dirt cheap plus the recruiting. Bama has one analyst dedicated to a recruit for the whole recruiting process. They know everything about that player which is why they seem to be better in evaluating players than everyone else.
Reading the meltdowns on mogoblog, it seems like they hate Bama more than us. It's like the Yin/Yang. All that crying is just bringing me so much joy to balance it out.
One thing that's interesting with former Saban players is that he somehow keeps them inline but the NFL is more relaxed where some can not keep clean. Rolando McClain was another example just like Reuben. Lots of talent, somehow are kept inline at Bama but are in trouble in the NFL
It will be telling if Day keeps Schiano
I wish I knew more about him. Will he make game time adjustments? Will he be stubborn and keep the starters in there while getting blown out. We don't know any of those things and he didn't need to do that in the first games.
Kyler played against
Texas Total Defense #68
Kansas State Total Defense #73
West Virginia Total Defense #74
Baylor Total Defense #77
Kansas Total Defense #80
Oklahoma State Total Defense #99
Texas Tech Total Defense #111
Tua played against
Miss State Total Defense #3
Georgia Total Defense #13
LSU Total Defense #29
Texas A&M Total Defense #36
Auburn Total Defense #45
Tennessee Total Defense #50
Missouri Total Defense #53
Arkansas Total Defense #76
Ole Miss Total Defense #121
My only beef with him is will he be like Urban where it's not a merit based system? Will there be accountability for players or coaches when they under perform? Those are two traits that I hope he didn't pick up from Urban.
Did you see the vegas lines. OU is a 14pt underdog and ND is a 11.5 pt underdog. That tells me that they didn't get the best 4 teams in.
Bama had a home and home series with Penn State a few years back
Would be interesting since McElwain is the Michigan WR coach
Actually, if ESPN had their way, Georgia would have been in. With OU getting in, that gives me hope that they are not able to influence it like we think
Home and away series with Bama would be my dream matchup
The best thing they can do is keep ND out. OSU and GA/OU get in.
Just read the espn votes
http://www.espn.com/college-football/story/_/id/25427784/college-football-playoff-picks-espn-experts
The only one that has OSU in the top 4 is McElroy who is a Bama homer. The rest have OU with a few having GA
It would be a blowout to Bama like the last time. They should just leave them out and put OSU in.
Interesting that if we had the BCS, the argument would be between the 3 unbeatens. I would say GA as #4. Their loss to LSU is better than our blowout to Purdue. Even though they have 2 losses, I feel like if they played Bama again like that, they would win. Bama was lucky in the end. Tua will be healthy by playoff time so Bama will be different too.
Ideal case which would never happen would be
Bama
Clemson
Georgia
OSU
I think ND will get blown out by any of the top teams.
I think it depends on how the coaches on the CFP committee view Georgia. If it's like Tebow or Daniels then they are in. I think it's between Georgia and OU. ESPN playoff predictor has OSU in. We'll see.
I think 8 is too much. I like it with 4 and could go to 6 with the top two getting a bye in the first round. I like it when the regular season matters so much.
That true but then they won it all to validate the committee.