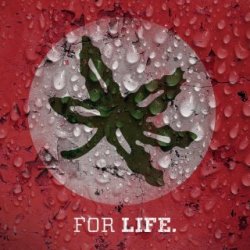 StarkCoBuck
---
MEMBER SINCE January 29, 2016
Recent Activity
You must mean Victor Binjimen.
Damn, Coach Grinch was getting after it.
I get the feeling that Mike is poised for a big year.
As a Buckeye, born and bred, and Slippery Rock Alum, I wish EGW nothing but the best!
We are big Eagles fans in this house so we have a few things going already.
Pulled pork tacos with a vinegar based coleslaw on top and sour cream.
Pulled beef tacos with pepperoncini's on top if pork is not your thing.
Bruschetta on a French baguette.
Baked pretzels and beer cheese from Philly Pretzel Company.
Chips and ranch dip or salsa.
Fatheads Trail Head Pale Ale for pregame (now) then switching to Miller Lite or IC Light during the game so I can walk tomorrow.
Some champagne on ice for hopefully postgame celebrating!
Everything he does comes off as scripted. The "hold me back" thing before the team ran out, then this little charade. He sure thinks a lot of himself.
Yes sir. You could see he was fired up after that 2nd down when he made the tackle and the ref kind of got in his face for whatever reason.
I've got a Galaxy S8 right now and am pretty happy with it. For me, it's a nice balance between physical size and screen real estate.
Samsung's software has really improved over the last 2 or 3 generations of Galaxy phones, too. It used to be a laggy mess and now it seems much more refined.
Me and my pup with a celebratory brew after The Game :
Fellow Fairless alumnus. Nice find, Sword.
My neighbor's is FBI Surveillance Van 69.
nice.
Look into a Ruger LC9s. It's a single stack so you have less rounds (7+1), but it also keeps the footprint small. I carry a Kimber Micro 9 as my EDC and it is very small and I absolutely love it. They also have a .380 version which is about 10% smaller. 1911 style guns are probably not the best carry options for a beginner, though.
My wife carries a Shield in 9mm and it's the most reliable gun we own and also pretty compact. Her issue is the slide is pretty stiff and can be somewhat difficult to rack, but I'm hoping it will break in once we put more rounds through it.
Sig P320 is also very nice but may be slightly too large for pocket carry.
Just told my wife not to plan anything for NYE. I'm not really the type of fan that can go to someone else's house/party and watch a game, especially of this magnitude. Probably something I should work on...someday.
Wow! Thanks for posting this. It's the first highlight video I've watched of Browning and this dude has some serious closing speed and hits like a Mack truck.
"You are either getting better, or you are getting worse." Woody Hayes
I love it! Go get 'em Bucks!!!
I had just made a comment to my wife about the alternate helmet sitting up front on the set of Gameday (yeah, yeah, yeah, I'm watching it). It all makes sense now.
Holy shit that clip from @OhioStateFB put chills up and down my spine.