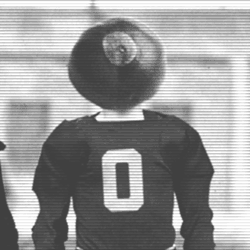 StarBuck113
---
Member since 19 February 2012 | Blog
Favorites
NFL TEAM: Browns
NBA TEAM: Who is playing the Heat?
Recent Activity
Always impressed by this Evan Spencer catch
<iframe width="560" height="315" src="https://www.youtube.com/embed/-YR32IscZnE?ecver=1" frameborder="0" allowfullscreen></iframe>
if he played with the labrum this season and turned in a first round performance I would put an entry on the plus side of his pro/con sheet.
To clarify, I'm not saying he is a pro-con, meaning he would be targeted by the Bengals.
I saw Rod Smith for the Cowboys. I think it was in punt coverage. He was flagged for a facemask.
If you can isolate yourself from the tweets and cheering, it's a great thing. I am worthless on game day without it. I watch the clock, making sure I don't miss a snap. With DVR I will finish my work, then start 15-30 minutes late.
When I hear cheering or someone in the next door apartment throwing stuff I feel the desire to skip ahead already knowing what's coming up.
Brax is the most exciting buckeye football player ever. He could easily go down as the greatest-ever buckeye in my opinion.
I go to a friends to watch the game sometimes. I can go to BW3 for every game that isn't broadcast OTA and still come out way ahead of paying for cable. I have been without cable for 3 years.
I am planning on buying a dish receiver from ebay and getting dish again without a contract. Turn it on in late August, turn it off after the NCAA tournament. I don't really watch TV when the weather is nice.
Cardale can slam a revolving door.
Put anti-seize on his desk phone earpiece. Then call him and ask him what's on his ear.
I'm with you on the Islay scotches. I had all but given up on scotch after trying it with water and on the rocks at the recommendation of others. Then I tried Lagavulin neat and now I always have some around. I have been looking for something close and more reasonably priced, but no luck so far.
So my scotch recommendation is don't try Lagavulin first.
These stand out to me. Most were smaller roles that expanded due to popularity. I don't watch much TV.
Barney Stinson
Niles Crane
Lowell Mather ( Wings )
Sylar ( Heroes )
Saul Rosenberg
Barney Fife
Rick James ( bitch ) from Chappelle