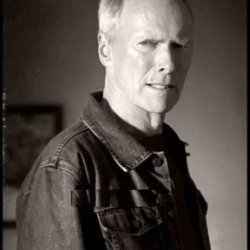 stanton6
Member since 23 October 2012 | Blog
Married dad with 4 great kids, love sports, and especially my Buckeyes!
Favorites
SPORTS MOMENT: Tito Paul ripping that punt returner from Michigan State's head off.
COLLEGE FOOTBALL PLAYER: Andy Katzenmoyer
COLLEGE BASKETBALL PLAYER: Scoonie Penn
NFL TEAM: Cleveland Browns
NHL TEAM: Columbus Bluejackets
NBA TEAM: Cleveland Cavaliers
MLB TEAM: Cleveland Indians
SOCCER TEAM: N/A
Recent Activity
BOOOOOOOMMMMMMMMMM!!!!!!!!
Can he bring Kyle Young with him????
I like what you did there!
Burrow looking really good! Haskins as well!
Couldn't agree with you more, Sickels seemed to be unblockable.
Just my thought, but I'd be willing to bet Victor is starting at one of the wideout positions next year.
That's what I was saying, guess I left it up for interpretation, but I commented on this before Indiana lost. But the fact that they at least had a chance to win when the circumstances said they shouldn't, shows what type of conference this has been. Especially with two wins no one thought we would have.
I think the question has been answered, at least to this point...
Me too, and I'm at work.... Thank goodness for streaming... No need to feel like a degenerate!
Totally agree, Mississippi St. was out played in that game and Miami of Ohio should have won.... If they had one decent blocker on their field goal team!
It is premium content, but if they have "in" access they will be able to see it.
http://www.espn.com/college-football/insider/story/_/id/18329803/overrated-big-ten-struggle-mightily-bowl-season
I like this Cyrus kid, runs powerful, great moves! If he wants in and a spot comes open, I would be happy to watch that kid run people over, anyone see the blocking on the punt return? Relentless!
Great write up! Nice homework, I believe attacking the sidelines with our speed is the best option, then open up the running game.
Welcome to Buckeye Nation lads! Let's get this train rolling again, and start it off with our own home grown talent!
Is this an early April fools joke? Edit.. beat me to it McGrind.
Jurkovec looks like a man among boys in his highlight video, has nice touch on the ball, and really good break-away speed.
All Class acts. Love how Bosa told the reporters Thanks for hating on us!
What a great job that would be to evaluate talent and talk football everyday. Sure there is lots of travel and sleepless nights away from family, but just being able to do what you love I think would overshadow that.
I didn't know Merton Hanks had a son...