stantmann
---
Southwest Florida (via Columbus, OH)
MEMBER SINCE January 12, 2012
Favorites
SPORTS MOMENT: Holy Buckeye!
COLLEGE FOOTBALL PLAYER: Eddie George, JK Dobbins, Joe Germaine, Justin Fields, Troy Smith
COLLEGE BASKETBALL PLAYER: Jon Diebler, Greg Oden, Jim Jackson
NFL TEAM: Bengals
NHL TEAM: Blue Jackets
NBA TEAM: Cavaliers
MLB TEAM: Redlegs
SOCCER TEAM: really?
Recent Activity
LOL, that's a good way of looking at it
Can't put Steph Curry in there, he'll just shoot 35 footers until everybody is HORSE.
WIth this lineup, guaranteed TD without even throwing the ball:
Corey Smith Evan Spencer
John Frank, Pace, Lachey, Mangold, Stringer, Decker, Dudley
JT
Eddie Archie
Whenever a player transfers, my way of rationalizing without sour grapes, is I ask myself this question. "Will he hurt us if if he played against us as a member of the TTUN?"
In this case, no.
Where's Chad Reuter from? He consistently has most buckeye players near the lowest pick from the group of experts.
I'm not sure why the division (as evidenced by downvotes) on this thread. He's saying American Ingenuity and Strength will win quickly, and amaze the world like it always has during times of crisis. What's wrong with what he said? He's proud to be an American, like I hope every single one of you are.
I thought I was wrong once, but I was mistaken
Wargor: I agree, I am a numbers cruncher, and to be honest, some of the simulations I've run for NY and NJ are really bad. NY and NJ are finished, don't hold me to this one, but the # of deaths is 149540 and 52253 respectively.
I don't think it will be anywhere near that number, but that's what the data spit out. I need to break them down by region, and that might take more time then I want to put into it. That is based on current trends in NY metro, and they are trending up. Most states are trending down, so it is still too vague to be accurate.
I don't have my info with me, but before NY metro took off my best case scenario early on, was 4800-7200, worst case was around 60k-70k. It is a static number, but I will go back to my original post on it, just to see how bad it was using other countries numbers to get predictions here in the US. OK I promised no more charting, now I promise no more answering on this mini thread. We are seriously off topic.
I meant to say charts. Feel free to follow my public posts on FB, I won't post anymore charting here though.
I wasn't being serious either. I was joking, hence the italics, then no italics. I've been here a long time like you.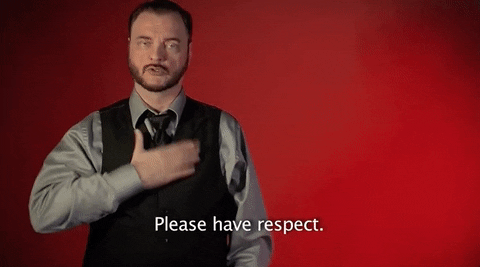 John: Snarkiness is a sign of Covid19. You should probably get that checked out. Yes, you're right. it is so easy to get off track sometime. This is one of times I wish I could delete my top thread. Gave you an upvote. Hope you're doing well!
I build my own stats. NY and NJ are really really bad. In fact, I am probably going to start doing my stats without those 2 states, and do those separate. As you know NY Metro is unlike anywhere else in the US. I'll assume you've been there, so you know public transportation, and the most dense population in the US are mitigating factors for them being so bad. Let me see if I can import one of my charts that I used yesterday. The goal is obviously 0% COVID Positive tests, so going down is good, going up is bad. Most states have leveled off or going down, NY, NJ, and a few others haven't. This is why I create my own spreadsheets and use the percentage of postive test (for now) as a benchmark. These charts below aren't googled, because I prefer to see percentages of the positive tests, and google (as you say) info is more concerned with the cumulation of positives, which do nothing but create panic.
I just needed to say something because I'm lonely because of stay at home order, not because I'm mean lol. I'm the nicest guy ever. I made this earlier today. https://www.facebook.com/stantmann/videos/10157532883752496/
Not hundreds of thousands, actually as of 3/31/2020 at 5:15EST, worldwide that number is actually 41,982.
Let's put this in perspective: This year, in the US, 8272 have died in car crashes, 1820 veterans have committed suicide, 4004 people have been murdered, and 3758 have died with Covid19.
According to the CDC, "This season CDC estimates that, as of mid-March, between 29,000 and 59,000 have died due to influenza illnesses."
Who's to say that people who are dying of the flu, don't just happen to have Covid19?
We have too many other problems in the US, so please refrain from inflating numbers irresponsibly.
#KeepPoliticsOutofCovid19
good point, I didn't realize they finished #1.
I'm 51 years old, I hope this isn't true for me lol. However, we have been doing "that thing" more.
Edwards would have strung OSU out until the end. He should have jumped on it, and he would have been a Buckeye. You can always change oyour mind if you think you made a mistake. He still can come, but he'd have to be pretty confident in his abilities to do that.
ESPN has Henderson #1, Wheaton 3 (Shipley 2). Expect that to change now that Henderson chose OSU.
The NFL draft is still happening. It will be the highest rated sporting event of all time because we are so sport starved.
This virus is the Millennials answer to us saying we walked to school, backwards, uphill both ways, with 4 feet of snow, and -10 degree wind chills all year.
If I were a CB, I would want to play for Kerry. I still think OSU gets Grimes...
I'll light the fuse for the boom.
That's my choice as well. Watching Jake the Snake going from total cocky jerk on the td, talking crap to his teammates, to laughing on the sideline, to waving his freaking towel, to trying to pump his teammates up, to standing with concern, and eventually sitting on the bench with the towel on his head - that was just glorious.
CALPOPPY: AB+ is the unversal receiver, we can receive from any blood type, but can only give to AB+. This is why many people refer to it as royalty blood. Now, the best part of AB+, and many people don't know this (but you do now), is AB+ can give plasma to any blood type. This is why we are treated like celebrities when we give blood.
Welcome to the club, even if you aren't a pure blood lol. You're basically Blade, I'm this guy...