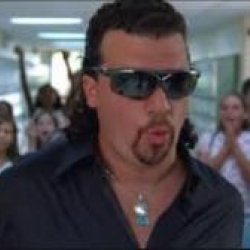 st pete bch buckeye
---
Member since 09 December 2013 | Blog
Recent Activity
How every guy outside of ross can have zero confidence shooting is beyond me. When your shot isnt falling you need to get layups or draw a foul. I thought the refs call a very poor game and allowed minny to be more physical then osu.
Not time to panic this is still jan. And there is lots of talent on this team. They can still easily get 24 wins before tourney time.
Just no excuse for that... fuck everything
No adv all fuckin night benched smith for most the second half matta is a joke
They are turnover prone but it doesnt do good to get the ball 90 feet from the basket.
Ah cub foods brings back memories
The question is why doesnt osu press?
Id like to see adv get some playing time. We need balance out there. This line up is terrible.
Are you kidding me ref ? Two bad calls
Thompson should have that range
Dont get carried away they are 5 for 20 and still tied on the road, d will keep them in it
Why do we keep shooting these kid range garbage shots?
The need to go to the hole quit taking jumpers
8 t.o and we are up 3 jezzzzzus
How much much fuckin air is in this ball
I up voted. Anything real to report? When will Oden get some pt?