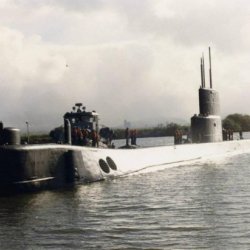 SSNET
---
MEMBER SINCE August 29, 2015
Recent Activity
Is it possible to clean up accuracy issues?
Isn't that sort of built in?
Klatt says we're top four.
MT runs like he's actually mad at the other team. He looks for someone to run over!
She can probably suck a golf ball through a garden hose. So, yes.
Hopefully, he'll just hang around.
Strategically placed kegs in the student section will instantly solve the attendance problem.
OSU, Don't take your foot off of the gas!
Am I the only one who noticed that those first TD passes were to receivers who were wide open.
Later, as the coverage tightened, passing yards were harder to come by.
Joe B looking good at LSU.
You can add Carlos Hyde to that list.
They are literally going nuts over on mgoblog.
They think their time has come.
Good luck, suckers!
Get Coombs back, at all costs.
Why is our foot not on the fucking gas?
It was just like the 2016 election, they thought there was no way they could lose.
Sept,19, 1973-Sept,19,1993. USN Submarine Force
SSN 666, SSN 648, SSN575, SSN 717
The Big House is packed and going wild. Our house, not so much.
Anyone else find it strange that in the game before they play BAma, 4 teams have lost their best defensive player due to a targeting call in the 2 nd half , so they are out in the first half against Bama.
The Buckeyes just didn't "drop" the game at Purdue, the were blown out. There's a difference.A big difference.
We made Blough look like Johnny Unitas.
MSU makining him look like Johnny Weir.
Joey B. looking like like Johnny U. down there today.
Well, they did. On the last two.
As I said earlier today, we make 'em look like Walter Payton
Prince HAS to be on the take for this game