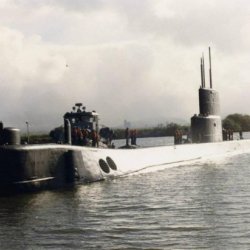 SSNET
---
MEMBER SINCE August 29, 2015
Recent Activity
Didn't Robert Smith finish med school after the NFL?
I don't think anyone has mentioned it, but pizza on the pellet grill is the shit!
I dress up a Digorno with a few extras. Mmmmm, wood fired pizza at home!
I've had a Rectec for about 6 yrs. Great customer service.
What about taxes on this income?
Toilet paper may be in short supply, but I don't care.
My add-on bidet I put in this winter is looking more and more like a genius move.
Best $40 I've ever spent!
Herbie said today he doubts NCAA or NFL seasons will go this fall.
I've been using the Sous Vide method lately. The steak is cooked in a bag in hot water, then seared using a cast iron pan, a super hot grill, or my favorite, a torch.
The steak comes out exactly the same every single time, with no possibility over overcooking. The machine keeps the water +- one degree of the set temp. You set what you want your internal temp to be, cook for the required time, and you can leave it cook if you're not ready for it. It won't go any further than the set point.
Ever try Sous Vide? They come out the same every single time.
Probably noticed the team did better after he left.
prima donna.
Kevin, you would actually wear something that says WP on it? We're in deep trouble!
Man, I had great hopes when a Popeyes opened 4 miles away. But, alas, it suffers from just what you noted.
EVERY time, you have to double check your order, because something will be wrong.
Also, I don't think it's possible to use a smaller container for red beans and rice than the one they are using now.
Once, they wouldn't let me have all dark meat, "because someone else might want some ".
I had one for many years when we lived in Hawaii. I had good luck with Instant Ocean and tap water, but would sometimes get makeup water from the Pacific itself. I caught some animals myself but relied on the fish store for most fish.
When setting up a new tank I used a dozen Black Mollies before introducing more expensive fish. This was because they can tolerate the spike in ammonia levels till things get settled out. High ammonia will kill the more fragile reef fish.
Leave the tank run with the mollies for a few weeks to let the chlorine and ammonia levels to come down, the introduce some of the more tolerant reef fish. Stay away from the Tangs, as they are tough to raise imo.
Formula One race at Monaco .
And, seems to be a nice young man also.
Don't have good biscuits and sausage gravy?
Nobody knows how to properly cook grits?
I don't know.
Luther, don't leave the shooter, man.
Isn't Kenny Guiton there also?
Maybe the Bucks should concentrate on shooting baskets instead of a fancy handshake at the intros.
Commonly called the Git-Back coach.
Personally, I prefer the ass-beatings.
Coach is a broken man. The video shows it all.