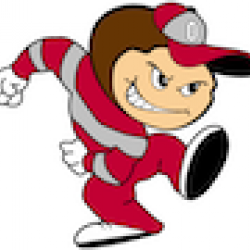 SSBuckeye
---
Member since 04 May 2011 | Blog
Recent Activity
My son is an incoming freshman and a top notch baseball player. I can confirm that Ohio State was by far the most disorganized school in terms of recruiting of all the schools he was talking to. I'm talking an order of magnitude worse. It totally turned him off by the end of the process. So I'm not surprised the program is floundering.
Underrated Comedy: Crazy People
Underrated Chick Flick: Always
Highly recommend Hudsons in Sandy Springs.
I saw Mewhort on the field during the game so assumed he played, unless he came way off the bench to celebrate. Thought he was going to be out awhile.
"Just because you can, doesn't mean you should."
This quote has many applications that I use it for regularly.
He produced 3-4 albums for one of my all-time fave bands, Uncle Green. They later changed their name to 3 lb. Thrill and he produced that debut album as well. Talented guy.
If you travel to Atlanta and only stay downtown, then I'm not surprised you would have a slightly negative view of the city. I've lived in a dozen different cities, and this is one of the great U.S. cities so long as you can manage your commute.
Domain = Avalon.
I live in Alpharetta. Feel free to ping me if you ever have questions. Ironically, I've also lived in Austin.
Just watched with my son and we went 4-6, 1-3. I actually like Phantom Menace as the pod race was crazy cool and thought the bad acting/dialog really only began once Hayden Christensen arrived in #2.
I've used my domains with wix for free in the past. Maybe something has changed as it's been a few years.
I use wix.com and fully recommend it.
Hudson Grille in Sandy Srpings is a short ride up Roswell Rd and worth it. I'll probably be there for the MSU game.
Collier redshirted last season.
Ramzy, my old cyber friend. Well done! You have long been a voice of reason on all things Buckeye, but this has to rank near the top of your work to date. I have long defended KH, but events of the past few years have made that difficult to do. It really is a shame that there are low-life buffoons who do stupid and sinister things to public figures like Kirk, but those stupid acts do not diminish the point of your article. It's not too late for our friend Kirk to see the light, but I'm not holding my breath.
Again, well done. Keep on keepin' on!
SSBuckeye
P.S. Love this new blog. I plan to come back regularly.