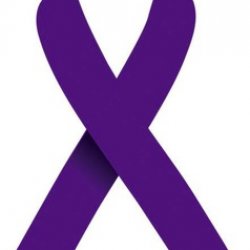 Squirrel Master
---
Member since 30 August 2010 | Blog
Favorites
SPORTS MOMENT: Watching OSU beats the Hurricanes in the NC game while being surrounded by a bunch of Miami fans. I lived in Jacksonville, FL at the time. It was sweet!
COLLEGE FOOTBALL PLAYER: Eddie George
COLLEGE BASKETBALL PLAYER: Jared Sullinger
NFL TEAM: KC Chiefs
NHL TEAM: none
NBA TEAM: not worthy of a mention
MLB TEAM: none
SOCCER TEAM: none
Recent Activity
Don't forget the missed pass interference on the last drive.
Urban was 1-2 vs Saban at UF and was losing ground badly at that time. Urban is 1-0 vs Saban at OSU. So I wouldn't say Urban had success vs Saban at UF. In fact a lot say Urban left UF not just cus health or the lack of control of the players, but that Saban was taking over the conference and Urban ran away. I'm not saying I agree with that, just that to say Urban had success vs Saban while at UF isn't exactly accurate. And I'm not talking about head to head, I'm talking Saban won 4 NC in the past what, 7 years. Been to another title game. Many think of him as the best there is. My point is compare Urban to any other coach out there and you can't argue he underachieved because he has done more (although I guess you can do a decent comparison with Dabo). Anyone would be underachieving when you are held vs a record like Sabans.
Well he is saying when people compare Urban and OSU to Saban and Bama,
but he is comparing Urban to what most consider the all time greatest HC! Comparing anyone to Saban would look like they underachieved. DUH!
What nerve of Urban and staff to force out scholarship players in the spring so they can just give them to walk-ons like this! First he was whittling down to get to 85, then when he whittled too much, he just throws around scholarships like they are nothing so he can get back up to 85. Just wish he wasn't so obsessed with getting to 85 every year. This is just the next example of his maniacal abuse of our players and treating them like a number. For shame!! Next thing we will find out is he forced walk-ons to accept a medical redshirt just to offer them a scholarship when they become 5th year seniors.
You are so mean!
Do you think he regrets just a little bit he didn't go to OSU when he could?
The offense! Again, go back to what Cowherd said, OSU will win the title because of their defense but the real question mark has always been the offense across the board. WR not producing, OL struggling in PP, no experienced depth at a lot of positions, can JT throw better. The weak link is....The Offense. But my opinion was always that it was the offensive play calling last year. I believe the offense will be much better this year.
Things you think about at 6am on the shitter huh! Bolden never committed and OSU had bigger talents on the way. I think our buckeyes did fine. Who is Lindsey? Never heard of her.
Cowherd isn't wrong about the defense but as we all know, the defense isn't what is holding it back. If Wilson does what we all want and expect, then I will say look out to those other teams. If it is the same as last year, could easily say the Buckeyes are just as soft up front as the other 3 he mentioned. Plus I trust Bama, USC and FSU will have solid defenses as well. To me, it is who can have the electric offense with the QB leading the way along with that defense. I think with a proper OC, OSU can have that offense this year.
Clemson sure did kick OSU's ass last year, no doubt. I do still think there is something to OSU being the least experienced team in NCAA and half eligble freshmen. Not to mention Beck was a large part to the faults of the team. I will also remind people that OSU was up in 2013 when the star QB's shoulder went out and Clemson came back after that. But we all agree we knew OSU was in trouble last year. Maybe we liked to ourselves a bit but we knew.
I use slices because I'm lazy but we use different cheeses as well. My favorite is American. I have a grittle plate I put on half the grill when doing burgers and when time is right, move everything over the the plate. Get a bit of crust on the burger and the cheese melts nicely. It also makes the corners get crispy (not for everyone I guess but I love crispy cheese) while still keeping cheese in the middle just right. I'm no master cook, but this is what works for my family. I think it also depends what burgers you want, preformed or smashing it. if you do a smash Burger you can create enough surface space to melt a full piece of cheese.
Wrong class. But you are correct about Parson, Cook and Carmen making the 18 class best ever. Nester is a good start for 19 too.
I'm assuming those are just the offers that were reported by the players on social media and that commits not listed did get one. Lots of talent there!
My post had nothing to do with hate or the fact he came Michigan. I was pointing out that he has the ability to be an NFL player if he was given a chance to master a single position than be a journeyman. Jackson saying he would like to play him at multiple positions isn't going to help the kid develop at a pro bowl level at any position. He needs to be great at safety or linebacker, not good at defense and offense for random plays that Hue thinks up. I would prefer to see him be one of the best safeties in the NFL before I see him catch 2 TDs a season on a trick play.
I think the point is that despite his obvious talents, he doesn't know any single position at an elite level. The last thing the kid needs is to be position switched after spending his whole college career not mastering anything. Sanu was an NFL level WR running a gadget play, not a gadget player who needs to learn how to play a position.
Agreed. I thought it would have been a follow-up to why Freeze had to resign. Not the call but the lack of quality for the recruits.
Pitino not only took a minute but he ordered food right after.
Damn you!!!! Pitino is like "hold my beer and watch this"
I agree with Shawn's kids, moving Kyrie to 2 even "just to try something" just to see if Rose can be a starter (which he isn't) is kind of silly. Having Rose come off the bench is a much better idea. And "trying something" with Rose will matter as much as using the same lineup as last year. It won't mean anything!
"I don't see how Zeke can stop people from fighting near him." I understand he has a right to live his life and have fun but he could just not go to a bar late at night. That is how he can stop people from fighting near him. But I do agree that he shouldn't be held accountable for actions of others, just that it might be a good idea to lay low a bit while you are getting hammered for other mistakes.
Apparently Zeke is trying to keep up with the Joneses.
Big Ten champion! Won't go beyond that because playoff is such a crap shoot. I think they will make it but can't say for sure. Hopefully either way, they look the part under Wilson.
Just reading the article, says Emory dropped to 19 but Matt Jones is at 19. Emory is actually at 23.
I don't have to lift the toilet seat, but that damn water can be cold. Deep too!
I wish Slam was playing with them. An Oop from Craft or Light would we awesome to see!