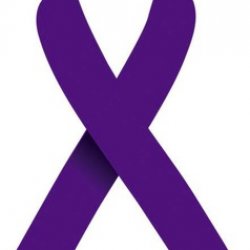 Squirrel Master
---
MEMBER SINCE August 30, 2010
Favorites
SPORTS MOMENT: Watching OSU beats the Hurricanes in the NC game while being surrounded by a bunch of Miami fans. I lived in Jacksonville, FL at the time. It was sweet!
COLLEGE FOOTBALL PLAYER: Eddie George
COLLEGE BASKETBALL PLAYER: Jared Sullinger
NFL TEAM: KC Chiefs
NHL TEAM: none
NBA TEAM: not worthy of a mention
MLB TEAM: none
SOCCER TEAM: none
Recent Activity
You dont have to be so Blunt about it.
They need to sign shooters to surround them now. Both are great but doesn't mean much if you dont have outside threats keeping defenses honest.
Of course they put Jones in the smallest room with a drop ceiling. Holy hell is that guy big!! When his family is caught out in the rain, they huddle under him.
Most recruits are Urban's recruits, true, but I think you are discounting Day's impact on the offense and who commits on that side. Day is the reason Fields transferred and is why Jack Miller originally committed and stayed with his commitment after Urban retired. Urban was involved in the recruitment of Harrison and 2021 Sawyer (and LJ is the biggest reason they buckeyes) but the belief is Day as HC is why they are coming too. Many HC taking over for Urban might not have kept this thing going as well as Day has. He has made a lot of good decisions so far (bye Davis, hello Washington). I give him a lot of credit for this team not falling apart.
Tyreek Hill would smoke all these dudes. So much speed and talent, wish he would stay out of the news for dumb and awful stuff.
What you say is all very true, but since the production has been so great without a top 5 star recruit, is it really necessary? Also, I would take Milton but partly because I see Gill getting some carries as the H back and being the speed in the backfield that needs some muscle to mix with it. I think Gill is forgotten way to easily.
5 star cant miss starter at QB, WR, DE, DT, LB, CB. All the rest are highly ranked recruits as well. Top recruits at QB, WR, OT, LB, CB already committed. Many still highly interested in buckeyes. I think Ohio State will be just fine!
He might have to take away Marcus Halls nickname as the flipper.
If only we had a member named buttwipe.
I would include the Bosa TwoFerOne against PSU and the JT perfect second half vs PSU in the top 99. Also the victory vs Bama in 2015 sugar bowl. But correct, top games would be NCG and games that make UM fans cry.
I dont think the 13 players on the field should have been a penalty. The refs just felt bad for UM and felt they needed 13 PoF to stand a chance.
Just saw that Milton set his official for end of May.
Sadly golf only recently got into the Olympics. But I do wholly agree that Russell and Nicklaus are on the Mt. Rushmore of winning at all levels.
Jack Nicklaus...tri-state HS championship, 2 Junior amateur championships, 18 majors on the PGA tour and several majors on the champions tour (senior tour). That right there is the GOAT at winning titles at any level!
Actually he is going to say "Please to meet you, hope you guess my name!"
I'm eating my words. 2 with a possibility of three Buckeyes on the Chiefs. Chiefs dont hate the Buckeyes. I need jerseys stat!!!
I dont. Joey was just a mauler and overpowered his opponents through strength and technique. Nick was an absolute technician who did have great athleticism. Chase is a pure athlete that needs to learn the technique the Bosas had. So he is more athletically gifted, but the Bosas were more elite players because they knew how to play the position so well. They had more nurture while Chase has more nature!
This also shows that when Alabama is good, they are really good and when they are bad, they are really bad! I still remember how bad they were before Saban came on board. I think many forget how dominant Oklahoma was in the 80s and early 90s. They were almost what Bama is now.
Or Antonio Brown. Although he has proven himself that he could be ostentatious if he wanted. But really, I dont fault him for wanting a nice car and for all we know he is a car nut. To me buying a Bentley is better than spending a fortune on a shoe collection of shoes you will never wear. At least he will drive the Bentley. I also remember seeing a basketball player pull up in a Bentley when I was in Houston and he wasn't that good. Bentleys are status symbols but not necessarily that pricey for a millionaire. Now if Haskins bought a Bugati.
I dont think it matters if he bought a Bentley or not, what would be telling if he pulls up to training camp in it to show off. That would make me agree with that take.
Maybe I am inaccurate but didnt Tate himself say he was thinking about transferring before the 2018 season when he realized Haskins was going to start? Something like that. I dont know the timeline but I could have sworn he was having these thoughts before he even heard from the coaching staff. Either way I never bashed him for transferring. Hope he gets what he wanted and gets to start.
Want Fleming but I'd be fine with Gee Scott and Jaxson Smith as the two current guys. Not a bad haul either way. Plus Jack Miller will get the ball to whomever is on the field.
Beanie and Dwayne Haskins, you know cus he is more of a runner than a passer.
I know you all are upset at him but bright side, at least this time he isnt a coach on staff. Let's all keep our spirits up that the current staff isnt a mess.
Daniel Jones looks like Jim Harbaugh about 10 seconds before he picks his nose.