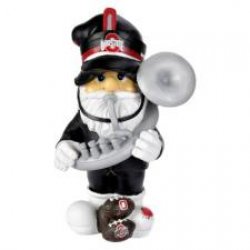 Sportpaco
---
Tipp City, OH (via Trotwood, OH)
Member since 18 January 2013 | Blog
Recent Activity
I can see an NFL team making a run at him.
Ancestry.com?
Thought it was the ankle cam that they televised last night's game from.
How about Pioneer High School?
He didn't care about the game. He was anxiously waiting to see how the Doritos commercial ended.
Prattville must have a 5 star recruit coming up.
As a former resident of the Flint area (now back in Ohio), I have been following this closely. UPNORTH_BUCKEYE is 100% correct.
And hiring a top recruit's family members or current high school coach/ mentor isn't an incentive? It is. It's just a loophole that is being exploited. It's the Michigan Difference.
Edit- I obviously formulate my thoughts slower than the above poster.
Gisele has let herself go.
I wonder what the monkey tells his friends.
Don't be surprised that since Brady and Jeter have now committed to being there, Ric Flair's offer to attend may be rescinded.
Relax, we still have basketball....
I hate the Green/ Zeke comparison. Would Derrick Green have been a bust if he had come to OSU? He's only as good as the players that create the holes, or the staff that prepares him.
I first thought this was a movement to help get Jim Tressel out of Youngstown.
I like how he cut the middle piece short, to not distract from the aesthetics of the bumper molding.
Is it possible that part of the reason he is still taking visits, and open to the recruiting process, is that it gets other members of his high school program (coaches and players) exposure?
He needs the cargo shorts to hold all of his NC rings.
They misspelled Jim Tressel.
The ears. The hand gesture. It's Spock Junior!
The Buckeyes are the #1 team in the country. They get everyone's best shot. To me, it's more about teams coming at OSU with nothing to lose. They can play loose and mad, like the Buckeyes did last year.
Never take a Sax in the end zone. Always throw it away.
"Bear, please stop breaking my things"- Christian Hackenberg.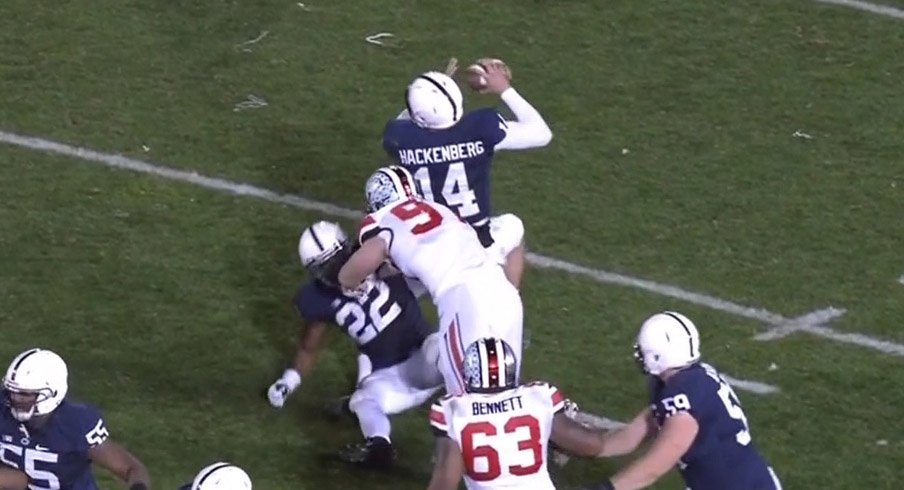 It felt to me like ESPN was helping him audition for a bigger gig.