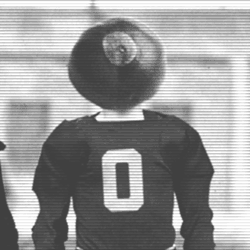 SpoonerBuck33
---
MEMBER SINCE September 08, 2012
Favorites
SPORTS MOMENT: Watching Dorsey's pass hit the ground and immediately getting drunk off Burnt Cheeseburgers (Brent Musberger) tears afterward
COLLEGE FOOTBALL PLAYER: James "Little Animal" Laurinaitis
COLLEGE BASKETBALL PLAYER: Aaron Craft
NFL TEAM: Browns, Packers
NBA TEAM: Cavs
MLB TEAM: Indians
Recent Activity
Good find! Also imo I feel like Tunmise being at IMG helps us in his recruitment.
Sophomore Highlights: http://www.hudl.com/v/2Ad2qM
Some nice new artwork from the creative team:
https://mobile.twitter.com/jordanhancock_7/status/1221943947343335426
Jordan Hancock was the first person Coombs followed after coming back btw.
Was very impressed with his soph film so waiting to see his film for this past year. Looks to be a JK clone and Alford has told him as much.
Pete Werner plays the bullet in our defense so it's more LB than safety.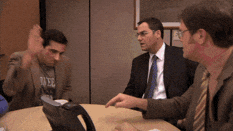 Couple of tidbits today:
- We offered TX RB Brandon Campbell (5-10 190) from Houston area tonight. Has some JK/Josh Jacobs to his game. Profile: https://247sports.com/Player/Brandon-Campbell-46058435/
- MD DT Taizse Johnson committed to Maryland. Good get for them but I believe the staff has others higher (namely Hall, Malone, Bradley, etc.)
We do have one it hasn't happened yet and the 3 they got they were expected to get for awhile now (Collins wasn't happening when we got Harrison Jr. which is a trade off we should all be fine with). Also the 2020 class isn't even officially over. So maybe let's not freak out about stuff when we have the #1 ranked class right now.
What Hayze said above plus it's been speculated that he doesn't dominate his completion like you would expect someone of his talent to do. Never gonna say I'm some savant scout but watching his film compared to Michael Hall or Marcus Bradley and it's a fairly noticeable gap IMO. Now I know he plays both ways so that could factor into it.
Considering he's been a thorn in their side previously but Hairball cannot be happy Coombs is back.
Didn't know this. That's pretty freaking bad then since Marc is fantastic at what he does.
I'm very bullish on Hancock. IMO he's a top 5-6 corner in the country.
Article from AG with some updates on 2021 guys ($): https://ohiostate.forums.rivals.com/threads/latest-on-martinez-updates-on-top-2021-targets.103504/
Summary:
- Jahzion Harris: if we push we are team to beat
- Marcus Bradley: were the leader
- Rayshaun Benny: were in top 5
- Rocco Spindler: next visit should be April
- Tony Grimes: Loves tOSU and just needs to be in contact more (understandable with DB coach musical chairs) but we have work to do here
- Corey Kiner: not a slam dunk
- Hudson Wolfe: near the top of TE board and we should get an official
- Lovasea Carroll: sources said if his first visit goes as expected we have legitimate chance here
- Cody Brown: AG was told to watch tOSU with Brown and feels we have good shot to 'win this race'
FYI per the A&M mod on Adeleye:
"He still has A&M in his top three, though probably a bit behind Alabama and Ohio State at the moment."
https://247sports.com/college/texas-am/board/20/Contents/2021-5-star-de-tunmise-adeleye-announcement-edited-142541452/
Prob should've clarified it was my fairly realistic ideal class
Was an offer I was hoping to see go out. Would like to see 5 DL in this class with 2 true DE and 2 true DT with 1 swing guy.
Would like to see a true DE opposite Sawyer. I get that Tunmise is listed as a DE but if he's actually the 265lbs he's listed at I don't think there's anyway he's not a future 3 tech/swing guy. My ideal DL class as of today would be:
DE: Sawyer and Landon Jackson/another true DE
DT: Mike Hall (3 tech) and Tywone Malone (1 tech)
Swing: Adeleye
Birm interviewed his coach who said anything regarding a commitment is just pure speculation so TIFWIW.
Link: https://lettermenrow.com/ohio-state-football-recruiting/ohio-state-buckeyes-recruiting-kerry-coombs-cameron-martinez/
New offer out to 4* MD DE Colin Mobley (6-4 245) from DeMatha
247 Profile: https://247sports.com/Player/Colin-Mobley-46056739/
Highlights: https://www.hudl.com/video/3/9024057/5dd2c4c76e8c281040639ea8
Mods can you please close out Part 8 bc no one should give a shit about the damn bagmen convo any longer. Then please delete this comment TIA :)
Will likely visit him at some point but believe Birm said the staff views him as more of an APB and not a true RB.
Imo I'd have to agree I don't think he has the frame to be a JK Dobbins and run the ball 39 times in a game. Need elite workhorses in this class.
($) BK article on Jakailin Johnson regarding Coombs:
https://247sports.com/college/ohio-state/board/120/Contents/elite-osu-db-target-says-legend-coombs-kind-of-coach-he-needs-142539974/
Johnson says Coombs is a legend, the type of coach he needs, and will be visited by Coombs and Hartline this Friday.
The first RB Alford visited was Wheaton. Birm has said we are in his top group but bc he doesn't talk much or do social media it's really difficult to know much on his recruitment. IMO I think only he and Edwards would be able to commit right this minute.
Edit: wasn't paying attention but Keith posted before me and he is correct
Coombs met with current DB's on the roster and is headed to visit Cam Martinez