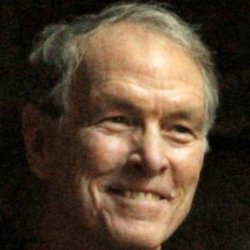 Spider1944
---
MEMBER SINCE July 06, 2013
Favorites
SPORTS MOMENT: Being at the 1964 NFL Championship game at the old Lakefront Stadium. Never dreaming I would not live to see the Browns in a Super Bowl.
COLLEGE FOOTBALL PLAYER: Archie Griffin
COLLEGE BASKETBALL PLAYER: Jerry Lucas
NFL TEAM: Browns
Recent Activity
Kidd: "until the clock strikes 0". Isn't that the effin truth. You nailed it.
Go Bucks!!
This article got me to thinking. Do transfers that have to sit out one year, practice with the team during that year?
Go Bucks!!
Two guys who love football. Whether it is playing it, coaching it or talking about it, they love football. Two men made of the right stuff. Good luck to both coaches and continued success.
Go Bucks!!
NH. Don't feel bad. It took me awhile to find. I am used to YouTube, where it is very prominent.
Go Bucks!!
Kmp
there is something to be said for walking the walk.
Go Bucks!!
Major H
I just cancelled a 21 day cruise on the Viking Jupiter from Buenos Aries to Barcelona. I canceled it on the 10th the day before we were scheduled to depart. Strictly because I did not wanna get stuck out there somewhere on a cruise ship. 25 hours later Viking Cruise announced they were canceling All cruises. In my lifetime I've never seen anything like this.
Hunkering down at home. I am glad they are playing March madness. It will be interesting to see how it is with no fans
Go Bucks!!

EDIT Dam Autoreplace went nuts. 11 warriors has a rough editor.
"6% raise that" was a decent raise when I toiled for a living.

Hold onto this thought they all stand to get a 80% bonus if they make it to CFB Championship, That is another 6.4 million to Ohio State. Not bad on top of the approximate 55% bonus they received in 2019.
Go Bucks!!

Unbelievable! Who would have ever dreamed that in football and basketball we would go from a legendary coach (Matta and Meyer) to the next legendary coach's in their respective sport.
Here's a huge shout out to Gene Smith. OH-
Go Bucks!!
6 p.m. Kickoff of the College Football Playoff Semifinal game between No. 2 Ohio State and No. 3 Clemson.
6 pm? I thought the game was at 8 pm. Did you mean the start of the pregame?
Is A.J. Hawks sister and Brady Quinn married? Go Bucks!!
Does anyone know what happened to Skull Session? I have not been it last couple of days?
Day inherited a program there, and Hafley helped get the defense there. With Hafley gone, Day's newest mission will be figuring out how to keep both the program and the defense in the upper echelon.

The task of being a head coach in college football. Saban has to do it, every year. Swinney hasn't had to do it. But eventually he will have to do it. We're all nervous because we remember Beck for Herman. The only difference then was the core of that team was returning.
And like Tom Herman he is staying on for the college football playoffs.
I'd like to give a shout out to Hadley and wishing the best of luck
I would like to give a shout out to 11Warriors for Doing these pieces on our injured players. You never hear anything about them. I always wonder what their situation is. They just fall off the earth and we hear nothing about them. Thanks again.
I was at that Nebraska game. How was this guy buried that deep in the safety chart? Oh well it is only one game we will have to see how he does the rest of the way. Well we all saw how he did. SMH
Does Anybody know where Brendon will have a chance to go the next school?
BD you nailed it. Any semblance of a passing attack that game would've been close.
Go Bucks!!
Victor was wide open on that play and would have had six if the ball hadn't been grossly under thrown. God bless JT Barrett but both Haskins and Fields would make that throw. It wouldn't have changed the outcome but it would have given the Buckeye faithful something to cheer about. One other play Samuel broke loose on a long play I thought would go for six but to Clemson's credit they ran him down. Alas we did not score then either. Very frustrating trip.
Better believe it still sticks in my craw. I can only hope Justin Fields is 100%.
Go Bucks!!
No Glenville. I guess the pipeline dryed up with the retirement of Ginn Sr. How is coach doing?
ESPN BIAS:
I don't know if there's ESPN bias or not.
But I read more than once that we were down by double digits at halftime And scored 24 unanswered points in the second half. It was 27, not that it mattered, at the same time it was not factual. It does make you wonder. Like I said I didn't bother to look who was reporting it. Just saying…
The important thing is that we are in the playoff and have to beat whoever is in front of us.
Go Bucks!!
massive respect for Chryst over there at Wisconsin, not an easy place to maintain a great program
They have been doing it for years and Chryst is one of the better ones. Wisconsin takes 2 * stars and turns them into very good players. They take walk ons and turn them into captains. They do more with less than any B1G team. Even more than Dantonio.
Nutinpa
with a win Saturday night, no matter how close and no injuries.
no injuries that's my biggest concern. Go Bucks!! Take care of business.
Depth chart? Why do the Buckeyes refuse to update this depth chart? We all know we are not seeing OR Gunner Hoak. And we certainly are not going to see McCall first man off the bench. I quit looking at the depth chart halfway through the season. I just wondered if they had changed it for the Big Ten championship. I guess it kind of doesn't matter.
Go Bucks!!
Point is, I'm emotionally hedging against the Badgers shocking everyone, but I have to remind myself that's a personal problem and probably not super reflective of reality.
Chris me also. That is a malignancy I suffer from that haunts me every year after thanksgiving and the Rivalry GAME. I hear all these projections for route by our buckeyes. And I think these guys are too young to remember… This year I even witnessed ex-players predicting a blowout. And I am thinking they should know better. Some people need to study the past and Check their enthusiasm.
Well next year I am going to do my best to let go of the past and for once enjoy the game
6 pair. Unprecedented! Go Bucks!!
3 yds: I agree.
I love the way he plays. When there is a run to his side he comes up to make the tackle as aggressively as Roby. I doubt he is as fast as Roby, but he attacks the ball carrier in the same manner.
I am so glad he came back for one more year and showed everyone how good he is. A shout out to Chris Carter as well.
I would like to see Damon tame some of that feistiness after the play. He does not need to do it. And I am also worried about a penalty. But I have a feeling that it is a reflection of the neighborhood he grew up in and that it was a necessity. You are messing with wrong guy attitude.

Three more games go get them kid.
Go Bucks!!
Why am I awake at 4:18 am? Good job Kevin Go Bucks!!