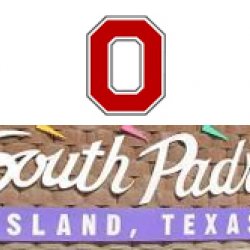 spiBuckeye
---
MEMBER SINCE August 05, 2018
Scarlet and Gray, sandals and sand.
Recent Activity
And the train keeps rolling with more coming to tOSU!
Ohio State - East Winner and B1G Champs...duh!! Thanks Bovadas Captain Obvious.
I don't think I have ever heard less coach speak before! Stud is really laying it out there! No Tressel talk in his words about the young Buck!
Let'em play.
As a business owner with many employees, I have never once tried to make it tough for an employee to leave. Even the good ones. I would set them down, talk to them and see if there was something lacking that made them want to leave, but never hinder their leaving.
I think this situation with players is the same IMO.
Mathhew Mcconaughy - non soap user extraordinaire
def for the bat. Indians need offense.
They need the bat and Bauer gone soon anyway. I think a good trade for now, window closing on world series run.
I am actually very excited for this schedule. Yes, it is filled with potential pitfalls, but the opposite is true also. And that is where I will reside until proven otherwise. The country will see exactly how good we are. The pundits will have to give us credit or look the fool. This schedule, this team, potentially, could go down in the annals of a great team.
Oh yea, and don't forget that the potential is to be even better next year.
I am super jacked for this year! Go Bucks!
They will sign him to a big contract (with a certain amount guaranteed) and a big signing bonus. If he survives the length of the contract, it will all be his. But...we have seen it many times...they will either release him if production fails or injury happens and he will only get the guaranteed money. Or at some point they will ask him to re-work the contract, take less money per year but add years and give him another signing bonus as signing bonus does not count against cap. It will be all about the salary cap and the state of his body. Team owners always win in this game.
Maybe some clarification. Pitt is a barf job due to the lack of support from the university. They have not supported any coach in a long time. Just look at the the tenures of the previous coaches who have been there. Luke recognized that issue and smartly said no to the job.
Pitt is a barf job and has been for years. Even Luke turned down that job.
Oh man, I forgot about that one. That is some demented s*** right there!
I think he played the lead pivot position in his fraternity
"hargarbage" - that's a new one!
Seriously, someone needs to compile all the names 11W posters have come up for Hardick (my attempt a new one)
We all know it, but I'll say it again...we have great writers at 11W and Ramzy once again delivers!
The feral pig population here in deep south Texas is insane. There is pretty much a year round season on them. I see a lot of dead ones hit by cars along the side of the road.
Go Bucks!
saw your post after I saved mine. I agree on the young family part.
I don't think about him staying/going very often. Que sera- sera.
With that being said, his family is young, and we have all read about so many coaches saying later in their careers how they missed out on family. I think he has success here, enough that he doesn't get canned. He stays until kids are through high school, then weighs his options for the pros. He will still be relatively young, ton of experience and may get bit by the "Hmmm....how good would I be in the pros?"
All I do know for today is, I am gonna soak up every minute, game and championship while he is THE coach!
"Swat" did you say?
Loved the swat, even though I checked my glasses.
Shea Patterson, I just don't get it. I watched *ichigan's 2019 HYPE video (just released) and it shows Shea...underthrowing almost every pass! Across the middle, screens, down the sidelines...he did not lead any receiver and hit them in stride. Then Mgoblowers went crazy over talking about him.
Does losing so much to your rivals and basically sucking cause dementia?
I was a snot nosed kid in the neighborhood...he was the biggest human I had met at that time in my life. But he always was cool to all us youngsters!