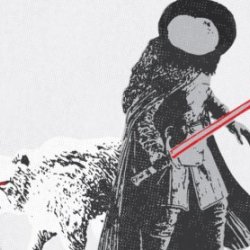 Spartan13
---
MEMBER SINCE January 06, 2017
Recent Activity
It's literally a movie based on a true story that occurred at Clemson lol
Damn AE just murdered him. I think the funny thing is this original take is probably the closest to the truth. Walking around Norman and eating lunch with Caleb may be enough if he was on the fence, but it's silly to think it would overturn a huge lead.
People have been exaggerating what Birm has said in his podcasts lately.
Have to play 6 games to be eligible for the big ten championship game. If MSU or Michigan games are cancelled OSU can't win the B1G.
They will have gone nearly 30 days with only playing 1 game. Really hard to play well and improve with such little consistency.
The difference is after 2016 OSU lost Lattimore, Conley, and Hooker. After this year only Shaun Wade is leaving.
I had that thought myself too when I just relooked at his 247 page. When he was an OSU commit he was fighting to be a 4 star, as a Bama commit he is in the top 150. 90% of the rankings complaints are silly but I would love to hear what they saw from the time he committed to osu to the time he committed to Bama for such a drastic jump.
Interesting there is more to it. Wonder what else would have caused Smith to leave the class if it wasn't solely numbers. If he wants back in again to be the 7th DB after being committed to Bama he obviously isn't worried about competition. Maybe he got pushed out but i don't think he is clearly worse than Denzel Burke or Andre Turrentine, and if he wasn't that good don't know why Bama would be taking him.
Potentially being pushed out on Bama's end is a possibility but all of the top corners are committed so they would have to be flipping somebody.
If we're going to take positives out of this Anorumo and Turner were the only coaches who were named and have been considered the worst coaches on the staff since the moment they were hired. Replacing them would be a positive if it happens.
Min defense of Zac, he's the OC and the development of Burrow and the effectiveness of the offense this year despite the OL being bad is a big positive. Finding a top level DC with head coaching experience to help fix some locker room problems would go a long way. Mike Brown isn't firing a coach after 2 years so it's best to find reasons why Taylor could be the answer.
The "additional damage" is now being used as clickbait. He's going to fully recover from this.
I think you are conflating optimism that this helps the Bengals and optimism this guarantees a Super Bowl. Coaching, free agency, and the bengals organization are not changed by this. What this does(potentially) is give the Bengals the best offensive tackle in the NFL when they would have likely stuck with Bobby Hart. If this doesn't happen? Everything else is the exact same and they end up with the 14th pick and get a far inferior prospect in each round.
The Bengals will have Burrow, Sewell, Higgins, and Williams all on rookie deals for a couple years. Those are elite players at premier positions, if there is any hope for a Bengals Super Bowl that's it.
I appreciate the recruiting updates you out in here 305 but posts like these are the true treasure you bring to this board
6 teams sitting at 3 wins is really scary lol. Playing the Texans, Cowboys, and Giants who are all at 3 wins is wild too, massive draft implications in each game.
I am hoping Ruckert sticks around for another season since he doesnt get a ton of snaps. Having a full senior season with Farrell moving on could make him the first TE taken.
I dont know how early Baron gets drafted because he isnt a great football player right now but athletically he is very rare. He can be bother a run stuffing linebacker and a pass rusher. I know he may not want to but I think staying for a 5th year may be the best decision for Baron.
Rashan Gary was the #13 pick in the draft and Jabrill Peppers was a first rounder despite being a tweener(something nobody can change.) Michigan has its flaws but those are not two examples of why they shouldnt go to Michigan. OSU's 2014 class had 5 top 100 players go undrafted and the lone 5 star, Raekwon McMillon was drafted halfway through the second round.
There were a lot of big names in the draft simulation there not even including Davis. I think if you are going to be starting a 21 year old left tackle the year after Burrow almost lost his leg you should spend some money to get a quality guard to play next to him. Its the great thing about having a pick that high, you are going to get a really good player.
2020 players available at R2 pick 3. D'andre Swift, Xavier McKinney, Yetur Gross-Matos, Jonathan Taylor, Grant Delpit, Antoine Winfield, Chase Claypool, and Trevon Diggs. I would trade the '21 2nd round pick for Claypool, Winfield, and Diggs right now.
Thank Independence I am surprised to see how many people are are in a pit of complete misery over this. This season was over anyways not sure how beating the Giants or Texans would make people feel better. Even if this hurts '21 they were likely a wildcard level team anyways. Getting Sewell instead of a normal midlevel first rounder and hitting on another 2nd round pick can make this a superbowl caliber roster in '22 and '23
The chargers just gave Keenan Allen 50M guaranteed in September for a 4 year contract. Also not sure a 30 year old slot receiver is the person to add to a team with an elite slot receiver in Boyd. Olave wont be far off from BPA at the top of the 2nd assuming he tests well. As an OSU fan who wants to see him drafted well I am worried he may not test super well which could hurt his value.
Fields is incredibly accurate and his biggest strength is being accurate on short throws. Fields is also very accurate on deep throws and has great arm strength you are very very bad at QB evals. His weakness is being very bad at pocket movement and handling rushers. He covers this up by being mobile and big/strong enough to shed rushers but wont be able to do that as well at the next level.
That is something that can be very concerning but is also a learned skill not an inate one. Fields from all appearances has the intelligence and work ethic to improve on this but if he doesnt it seriously limits what kind of QB he can be.
Zac Taylor and Paul Dehner have both said to expect Burrow back for the '21 season. This is the exact same injury Carson Palmer had against the Steelers (ACL+MCL tear) in a January playoff game and Palmer was playing the first preseason game. 9 full months of recovery still has him back with a couple weeks until the first game.
Burrow also didnt have an offseason to prepare for this season and was really good, No matter when he comes back he will be very good next year.
6'5" 315 DT who isnt an explosive pass rusher or big enough to be a consistent NT. Injury concerns having both his junior and senior year cut short. Had 30 tackles in his junior and senior season combined, Derrick Brown who went #8 in the '20 draft had 32 his senior season alone. Wilson also played against some pretty ass OL in the ACC.
Regardless as we sit here 6 months before the draft the point isnt to talk about the exact player the Bengals will be getting in the third round its the caliber of player. Davon Hamilton went early in the 3rd round last year and has been really good for the Jags, getting that level of player in the 3rd after getting Sewell/Olave is what the discussion should be about.
well that changes my take a bit but Taylor just said he still expects him to be back for '21
My fantasy offseason moves based on this draft and assuming the Bengals are at their own cap.
Draft Sewell, Olave, Wilson, Toney
Cut Geno(12M saved), Bobby Hart(5.5) saving 17.5M
Dont resign Green(18M), Shawn Williams(5), John Ross(4.5) Erikson(2.5) freeing up 30M
Turn over signing bonuses from Mixon/Waynes/Reader(25M) into signing bonus for Lawson/William Jackson. Their combined salary of 12M will at worst double to 25M.
About 30M leftover to sign a very good LG(10M) a DT(10M) and money left over to either lock up Bates or Sam Hubbard along with filling out the rest of the roster with slightly better role players. Bates and Hubbard are only priority free agents after the '21 season to resign and having one locked up allows for another spending spree going into '22/'23 which should be Burrow competing for championships.
Oklahoma is so confident in landing Egbuka they went and got 4 other receivers already.
They had one of the worst lines in football in 2019 and invested a 6th round pick into the group coming into this year. Amazing it didn't work out
Domani is certainly accomplishing what he is trying to lol