SouthPacificBuck
---
Vanuatu (South Pacific) (via Coshocton, OH )
MEMBER SINCE October 28, 2017
Born and bred into a tOSU crazed family. Married, father of three girls, and following the Bucks is my outlet.
Favorites
SPORTS MOMENT: Zeke goes in the pot
COLLEGE FOOTBALL PLAYER: (former) Eddie George, (current) Justin Fields
Recent Activity
ThunderBoom
Noah Cain. Such a nice Florida kid with so much promise. All he had to do was avoid committing to any school belonging to a state directly north or east of Ohio. Anywhere. Else.
Sure this isn't UGA upset related?
Just wishful thinking. *hangs my head in shame*
I'm partial to the peanut butter balls covered in chocolate.
Try a Snickers?
Cam Akers runs for 2TDs. FSU sacks Lawrence 3/4 times and he comes out, rattled. FSU 24 Clemson 17
Per Birm, Coach Yurcich paid a friendly visit to Jack Miller and watched him throw. Miller to attend the Wisconsin game with his family and sit down with Coach Day. Sounds like our coaches are doing this right and being transparent, attentive. But the Miller / Stroud / Sawyer battle for QB1 gonna be sparks. /s
"Joe Burrow is the next Tom Brady and ya'll don't even know it" ~ Mike Weber Jr, Feb 7, 2017 (Twitter)
Love Watts. What's the consensus opinion on Jaiden Francois? Predictions?
Chase Young for QB2
Aren't dreams only odd if they are not odd?
The name Chuba Hubbard gets me every time.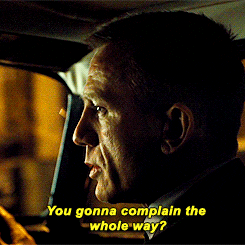 Bucks19 has spoken. The future is now absolute. We can move on now. Nothing to see here.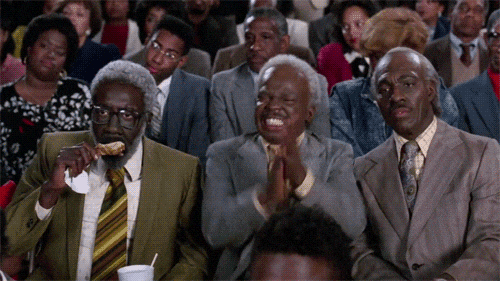 I was so looking forward to seeing Cam decapitate people, but you just made me imagine him breaking ankles AND stiff arming the heads off of people...which...is...even...better. I'm sold.
I have to think we take at least one. Also, I don't see Alford flying to Georgia if he doesn't really like what he sees in Gibbs. I'd say thats several steps beyond reaching out.
247Sports profile for Gibbs had a visit from Alford on Oct 8 and now saying he visited (sic) us for an unofficial visit on Nov 9, 2019. Time travel reporting is now a thing? I think we should understand that as Gibbs has set an unofficial visit for the Maryland game. Sure hoping we have the RB suspense wrapped up before the end of the year.
Hope so. An good off season QB battle is always a gossip goldmine. Heaven forbid I do something productive with the off season.
But does Stroud commit? *drums fingers anxiously*
I trust our coaches. I trust that they thought long and hard about Miller's durability before they ever offered him. I think they do pass on good QB prospects who don't have a durable frame (e.g., JJ McCarthey), and only take those who do (e.g., Kyle McCord). I think the coaches see a tough, durable QB in Miller, or they wouldn't have picked him to come complete in B1G play. Frankly, I think the coaches asked this same question of Stroud before they offered him, too. He isn't exactly built like a power back. But they must have seen enough to buy into his toughness and durability. Stroud and Miller both *earned* their offers to play big boy ball for the Bucks. Now, the reasonable prediction says Fields puts his Heisman trophies on the shelf after next season and goes in the first round of the draft. Who is going to continue the Haskins/Fields legacy for Ohio St and score early playing time? It's a great chance for some young buck. All I know is, right now Miller is committed. I also know the coaches like Stroud too. If they think it's a good idea to have these two elite QBs in the same class, I choose to believe they know best. This coaching staff has earned it.
Zach, any update on who the coaches are visiting on the off week? Alford to Gibbs? Yuricich to Stroud? Hartline to Collins? etc etc
Why not tag on Texas to see Zachary Evans
I'd like to see more tape of Gibbs showing his value in the passing game and to demonstrate sufficient power to block for the QB. To your point, he would need to be spelled by a power back in short yardage situations, since he is more speed back than APB. That said, Gibbs looks special and if we can't have him, he better stay put at GA Tech 'cause I don't want him showing up on any opposite sidelines. Same for MarShawn Lloyd.