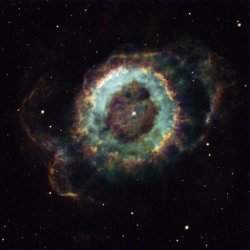 southernstatesbuckeye
---
from Celius
Member since 10 January 2011 | Blog
Alias for The Time Traveler
Favorites
SPORTS MOMENT: Absolutely the win over Miami for the National Championship...aww, append that to second place. The Magical Year of 2014 edges it out.
COLLEGE FOOTBALL PLAYER: Archie Griffin. That may never change.
COLLEGE BASKETBALL PLAYER: Aaron Craft. Fun to watch.
NFL TEAM: Cleveland Browns, and every Buckeye wherever he is
NHL TEAM: Don't watch unless its playoffs
NBA TEAM: None-just follow the Buckeyes in the NBA
MLB TEAM: Indians/ Reds, and yes, I'm skitzofrenick
SOCCER TEAM: Don't watch unless physically forced to do so.
Recent Activity
Men's volleyball not sponsored by the BIG??
Who'da thunk?

<poof>
Yeah, Time Traveler here.
Had to traverse those infamously undulatory time holes to login and comment on this...the universe out here really is in turmoil right now. Galaxies colliding and igniting explosions so unimaginable that millions of other galaxies are wiped out in mere instants from the resulting Crescent Cascade Effect. It isn't pretty...and if I'm not mistaken, in your timeline, earth-killing pieces are headed toward you, right?
Aw, heck. Let's talk football.
Absolutely fear.
And it is the best advertising the Buckeyes could possibly get. Included singularly from the Big Ten against the entire SEC and a few scrub rival wannabe's shows an abject terror in the upper tier of the SEC, already having spanked the Banner Boys of Bama in the recent past.
Trust me. NOBODY will want to tango with this team this year. It is like a tightly wound massive spring waiting to uncoil.
And uncoil it will.
Anybody, and I mean anybody...including Clemson, Florida State, and any SEC sister...who has to play Ohio State this year...is going to be manhandled by a team of young unproven nobody's...but they will be proven by year's end...a team so talented that some stars have to sit!
Obliteration is the result.
Buckeye Nation has been feeling it for some time now, seeing more and more world class recruiting victories that do show up on the field, with elites fighting elites just to get on the field. Urban Meyer expects the best to emerge, and creates the environment that nurtures, prods, and drives the best to exel in their craft. True, they stay a shorter time, and jump to the NFL, but that's a cool thing to be one of the rare teams that truly reload the guns each year with bigger guns.
The Urban Coaching Carousel has had its occasional "untimely" sputters because of a myriad of unpleasant E+R=O moments in the past (and understand the rate Meyer elevates assistants to greater works), but like that top flight Indy crew, they find a way to fit the pieces together well enough this year...to bring another magical season to the heart of it all!
And just like that, Ohio State launches it's own "Alabama Streak"!
So I just wanted to drop in to congratulate you! Buckle er in Buckeyes...for another historic ride on the OH Express!
Oh yeah, if you see a galaxy spinning your way, dodge artfully.
Mooi loop and Sterkte to the Scarlet and Gray nation, and of course, go Bucks!
>poof<
Hey Hove! This is the season, man!
Had to log in just to comment on how appropriate "Crushman" is! I nearly blew a Yoo Hoo outa my snoo snoo! This defense will rewrite record books this year. Extremely scary, and will only IMPROVE against a revitalized and aggressive offense. Buckle in, lads, this ride is on the launching pad!
Folks, the fact that those coaches who labor under Meyer are more "upwardly mobile" than most is a given.
What some fail to see here is the bigger picture. With so many top-of-the-food-chain coaches out of a job or soon to be, Urban Meyer is going to put together a staff that is unprecedented in college football history.
The shot across the bow was Schiano. Former head coach as an assistant for a short period, and move on if you desire. Then next year bring in another positionally brilliant mind and help Urban undergird the Juggernaut that is Ohio State.
I hear a voice whispering from the corner of Ohio Stadium, "If you build it...they will come."
Indeed.
Thank you, my friend. And it's so Sad.
Peppers IS a sack, brother.
I have way more Sacks than Peppers.
But they're all Sad.
Funny...OUR quarterback and OUR receiver (Samuel) both outperformed the Oklahoma boys! It should be that two BUCKEYES made the cut! Is the Heisman becoming a participation trophy for the darling of the moment?
Like Peppers?
And like the Coach of the Year award in the Big Ten, Ohio State is just expected to be the best, so move along. Nothing to see. After the single worst year in generations of Ohio State games, Meyer, who was openly mocked at being "opportunistic" and ungrateful to the mighty Florida, was EXPECTED to have an undefeated season with a bunch of kids he didn't recruit.
Barrett didn't do anything special at all this year, certainly not of Heisman caliber...just leading a freshman team, more or less, to what just might be an historic achievement, and I mean HISTORIC. NO TEAM, in the HISTORY of college football has won the national championship as the YOUNGEST team of all.
But hey, we're Ohio State. Barrett's just doing what we fans expect him to do. Whether it's freshman and sophomores, or a kindergarten class full of little girls in pink tutu's...they better damn well put on enough weight in Mick's gym and get developed quickly or they gonna ride the pine!
"DO YOU WANNA PLAY FOOTBALL, YOU BUNCH OF LITTLE GIRLS?" "Well, DO YOU?"
Hey, shrug it off, WE ARE OHIO STATE!
Not so fast, my friend. Don't go putting any big money up on Alabama just yet.
i have my doubts that they get past Washington, let alone the one Achilles heel they have in the Meyer-led Buckeyes. I believe Washington is more likely to beat Alabama than the pundits think.
And then it's Huskies vs. Bucks for all the marbles!
"I would imagine them and Alabama would be the No. 1 team as far as NFL prospects in the country right now", Meyer said.
In that statement is both truth and psychology.
<poof>
Greetings Earth Friends of an Ancient Plane of Existence!
Time Traveler here.
I did the kind thing and traveled back to December Fourth, 2016 (exactly one month from your current timeline), and won't, of course, upset the very fabric of history by telling you all...(we couldn't abide you farm owners rushing to the bookies and betting them, could we?)...but I will tell you that a coming victory over a certain unnamed collection of individual football players in a northwesterly direction from you will vault your Buckeyes back into the fray.
So fret not, and again, I say, fret you not...or as my dyslexic and mirror-obsessed alter ego might say..."ton terf!"
Stand tall, my nut-rooted ancient ancestors of Buckeye lineage! Feel free to argue all the points of the season incessantly unto ad nauseam, delighting the senses. The exercise is healthy for your teeth and gums (recent research has discovered), and makes for lively workplace violence-inducing discussion.
But in the end, the youngest team in NCAA college football this year walks away with the College Football Na...
Oh my. I may have said too much already.
Please. Move along.
Nothing to see here. Those are not the Droids you are looking for.
Hagoonee!
Later!
>poof<
Tulsa may look more vanilla, but so did Bowling Green. It wasn't an aggressive game plan that got the 77 points. It was some young men who were very, very hungry to prove themselves and get more playing time.
i think we will see more of the same with Tulsa as these young players stretch to perform to a degree that gets noticed at Ohio State.
And remember, game day for the Buckeyes is a reward for a great job in practice. Each unit faces off with one of the best units in the country every day!
Buckle in Buckeyes! This will be a very special season in which Ohio State will do twice in three years what has never been done!
I don't think they will allow two Big Ten teams into the top ten with only one SEC team there.
I'm not holding my breath. And besides, an award from the conference means diddly when compared to a national championship trophy.
Logged in to say that actually, once I realized UM was Urban, it hit me as funny.
Urban Meyer has single-handedly eclipsed the other UM we love to hate!
What a nice way to finally use those two letters together!
Look, I just read this and had to log in to say something. If it's already been said...then sorry, I'll get off your lawn...
...But come on, if you're going to compete at Ohio State, it is a known quantity that TEAM trumps Guy. Urban Meyer has made that perfectly clear, to all his kids. Even quarterbacks. Take a lesson, kids, from a Guy like J.T. Barrett. He's a Guy who sacrificed for TEAM, remained humble, and now leads them to the 2016 Undisputed Third National Championship of the Playoff Era.
If you compete at Ohio State, it's because you bought in...to TEAM...like J.T.
And if you stay committed, it's because you in earnest...believe you can win a chance...to lead a TEAM like the Ohio State Buckeyes!
So as a recruit...let's just say you better not be afraid of taking on the best...to prove that you are the best.
That's when a promising lad...becomes a Buckeye. And it isn't just on the field. From what I've seen of Urban Meyer so far, he's been about as caring of these young men as any coach I see in college football today. His family takes in these kids, makes them friends for life by treating them as fairly as any good father would.
But still, it's on the table from the start. We recruit the best to play the best...in practice!
So when we get to the game, it's just preparing for another brutal day...in practice!
Competition is not just good at Ohio State.
It is expected.
Well, I have it on good authority from The Time Traveler that Ohio State is going to shock the world...again. A group of young and talented kids with the least experience of any team they might face this season...is going to hold up their second national championship trophy. No scarlety gray goggles here, just know enough to listen when the guy from the 31st century comes calling. Like he said in August of 2014, "Hang on to your hats, Buckeyes, cause the ride's gonna be guuuuud!"
Heh, heh, GrandTheft, you stole it with that comment. He indeed, was Tressel good.
Rocket Man, I just spit up on myself.
Thank you for nothing.
Wolverines and Spartans are expected to be fierce opponents...but those Lions that say Ni!...just make me chuckle.
Question: Why does everybody always get an extra week to prepare for the Buckeyes?
Answer: Because they need it.
And then there's this:
Ohio State fans are increasingly making secret pacts to go to the PS game... in white (with OSU underneath) and change over to OSU colors at halftime....or some other strategic time secretly agreed upon by the huddled masses and cleverly hidden from the Lions.
The thinking apparently was to use the Roman theme, let the Bucks see what it looks like to have the entire Colosseum against you. A veritable sea of white...angry Roman citizens seeking to soothe their sodden sins with a little violence in the house.
And after all...Gladiators are supposed to die.
Thinking now as my evil scientist self, I know that PS is expecting OSU colors to show up in the stands, to disrupt the sea of white they plan on unleashing...and yet, where are they? Where are the Buckeye fans?
Even the sports media guys would be startled at first....they'll be blathering in the booth about the absence of Ohio State fans...perplexed about the inability of even the students to support their team.
"No, Brent, I don't see a Buckeye in the house!"
It would look a lot like the Colosseum with our guys the gladiators. Glorious!
And funny as heck.
Has anybody asked you yet?
And then my mind races over the plan...
...oh crap, I have to even pretend to be a Penn State fan?
Would be awesome though to see, punk the announcers and Penn State fans at the same time, whup arse in the actual game, and then for the icing...to possibly put the poor "White Out" to bed for all time! If they dared to pull it out again, the media would be bringing up the "Roman Games of 2016", reliving the drubbing the Buckeyes pasted onto Penn State that year, yada, yada.
Now that would be funny!
Man's best friend, indeed.
...NFL rules are set up to allow dumpster fires to be put out and turned in to playoff contenders in 2 seasons..."
Can we tap into those rules in Cleveland?
I have been on this site since January of 2011, and I have never once called any member of this site out for stupidity and general ass-hattery.
But you, sir...Rill Dill, are simply a whiny, sour, puckered asshole.
Please take yourself up the road to Michigan and join their fan club and hate on the Buckeyes properly.
Aw, cmon. Why so sour, Dill?